2021: Water Infrastructure's Moment
The stars are aligning for 2021 to be a historic year for water infrastructure investment
By Scott Berry
Water is essential to every community, but as far as infrastructure goes, water is often forgotten. We can see roads and bridges, airports and powerlines every day. But the intricate mechanisms that deliver clean water to our homes and businesses, remove waste and keep us safe from flooding are out of sight and out of mind. That makes water infrastructure easy to ignore or take for granted until something goes wrong.
Unfortunately, problems are compounding and now occurring with increased frequency. According to the American Society of Civil Engineers (ASCE), a water main breaks every two minutes in the U.S. and over 15% of our nation's wastewater utilities are operating at, or past, their design capacities. These are just two reasons why ASCE gave the U.S. a "C-" grade for drinking water and "D+" grades for wastewater and stormwater in its 2021 Report Card for America's Infrastructure report.
The low marks for water infrastructure are a result of a confluence of issues. Water utilities are incurring increased costs due to the mounting needs of maintaining and upgrading aging infrastructure, remediating for a growing list of emerging contaminants and improving system resilience in the face of climate change and cybersecurity threats. This comes at a time when the federal government is providing historic low levels of water funding.
In 1977, the federal cost-share of water infrastructure capital investment was over 62% – today it is below 10%, leaving the majority of costs for this essential public service to be borne by local governments and their rate-paying customers.
While this may seem bleak, this is a unique moment for water. There is greater recognition and awareness of the problems than ever before and ideas are on the table that never would have been a year ago. On March 31, President Biden unveiled the American Jobs Plan – a $2.25 trillion infrastructure proposal aimed at catalyzing the nation's economic recovery from COVID-19.The plan seeks to get Americans back to work while upgrading aging infrastructure and meeting the Biden administration's goals of advancing equity and climate resilience.
The proposal would inject massive amounts of funding into water systems, providing $111 billion over eight years for lead removal, utility modernization and PFAS remediation. We were also pleased to hear President Biden also raise issues like water infrastructure funding, lead pipes and equity in his first address to congress.
Now that President Biden has presented his infrastructure plan, attention will shift across town to Capitol Hill for Congress to draft legislation matching his priorities. The first version of the
bill will be written and voted on in the House of Representatives before heading over to the Senate for what will likely be an arduous series of negotiations.
Simultaneously, there is another major bill that is relevant to water. In late April, the Senate passed its water utility reauthorization bill 89-2, the Drinking Water and Wastewater Infrastructure Act (DWWIA) of 2021. This legislation makes strong investments that will help close the water infrastructure financing gap, including increasing annual authorizations for the Drinking Water and Clean Water State Revolving Funds and the Water Infrastructure Financing and Innovation Act program. It also creates new programs to fund resilience and sustainability measures and increases opportunities for small and disadvantaged water systems to receive specialized funding and technical assistance.
One popular, bipartisan provision that is still evolving is the creation of a low-income water customer assistance program. Due to the widening water infrastructure investment, water bills are becoming increasingly unaffordable for low-income households, leading to mounting arrearages at utilities. A permanent program to help families pay their water bills when they fall on hard times is a smart and equitable way to provide federal funding for water systems while assisting the individuals experiencing the greatest level of need. We are hopeful that the House of Representatives will include this important provision in its version of the bill recently passed by the Senate.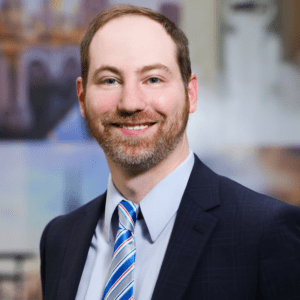 Despite decades of lackluster policy on water infrastructure, COVID-recovery measures present an opportunity for Congress to get the U.S. back on track and modernize our water systems while creating jobs and ensuring communities can thrive.
Scott Berry is the Director of Policy and Government Affairs of the US Water Alliance.