US President Donald Trump is Considering an Infrastructure Plan Worth $1 Trillion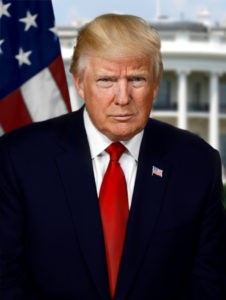 US President Donald Trump is considering launching a $1 trillion infrastructure stimulus plan, according to Bloomberg.
Bloomberg said that most of the funds would go to infrastructure work in roads and bridges, and the rest of the funds would be devoted to improving 5G and rural broadband, confidential sources said. Trump has been pushing for a $2 trillion infrastructure plan for most of his presidency, but has been unable to get it over the line.
Funding has been a major sticking point for previous infrastructure proposals launched by Trump, with Republicans and Democrats disagreeing on how to pay for the plans.
Trump is due to discuss rural broadband at a White House event on Thursday.