Not only does the SouthEast Connector save drivers travel time, it will help mitigate flood conditions within the Truckee Meadows
By Zack Johnston
Most infrastructure projects deal with just a single area within the industry: roads and bridges, water management, energy production, etc. However, some of the best projects play a role in more than one area, providing several different benefits to the community it serves.The SouthEast Connector is one of these multifaceted infrastructure projects providing a range of support throughout a large stretch of the Reno–Sparks metropolitan area in Nevada. This project from the Regional Transportation Commission of Washoe County was not only created to address long-term transportation needs, it will also help manage stormwater in what is a FEMA-designated critical flood zone.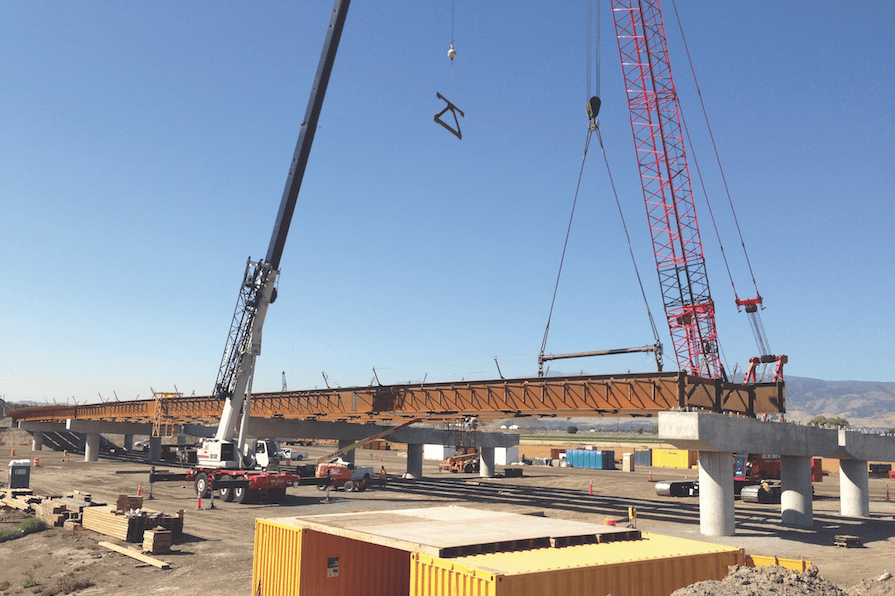 "We like to say that this is an environmental project with a road running through it," said Lauren Ball, Public Information Officer for the RTC.
Making A Connection
The SouthEast Connector provides five and a half miles of arterial route within the Truckee Meadows. The six-lane road runs between South Meadows Parkway in south Reno to Greg Street in Sparks. Since the completion of this much needed addition, the RTC has received positive feedback from satisfied drivers enjoying a shorter commute.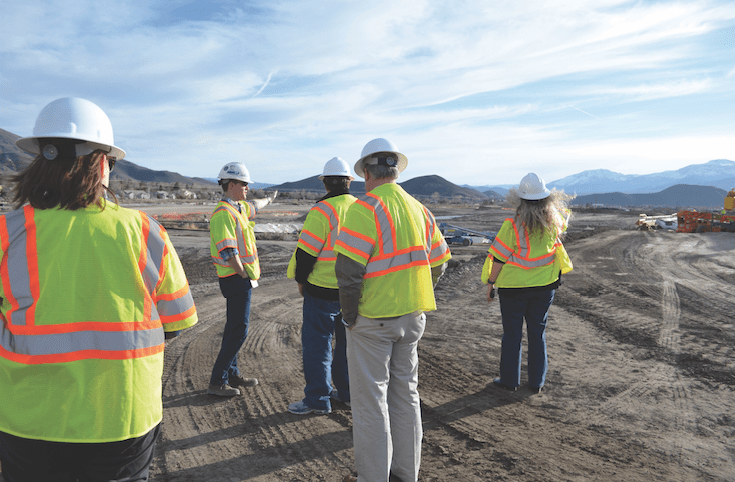 In fact, the SouthEast Connector saves drivers, on average, seven minutes of traveling time, Ball explained.
A project like this calls for a great amount of new construction, as well as improvements to existing infrastructure. The RTC added two new signalized intersections at Mira Loma Drive and Pembroke Drive, and reconstructed two others at Greg Street in Sparks and South Meadows Parkway in Reno. It also created 2,300 linear feet of mechanically stabilized earth-retaining walls and a 1,200 linear foot sound wall.
However, the SouthEast Connector is not simply just for drivers. A multi-use pathway spanning the entire length of the new road was also constructed, connecting South Meadows Parkway to the Truckee River. Washoe County already provides a large pathway system perfect for outdoor enthusiasts, and this new path created, as Ball describes, a vital link in that system. Thanks to this project, residents now have even more opportunity to appreciate their natural environment.
"Not only can people bike, jog, or walk their dogs along the corridor, but they can also observe wildlife and habitat within the new and improved wetlands environment," Ball said.
More Than a Road
This is as much an environmental story as it is a road construction story. Because of the scale of this project and the environmental sensitivity of the location, measured steps had to be taken.
It may come as a surprise, but according to Ball, the SouthEast Connector was first envisioned over half a century ago. That lengthy timeline becomes less surprising considering all that went in to make the project successful.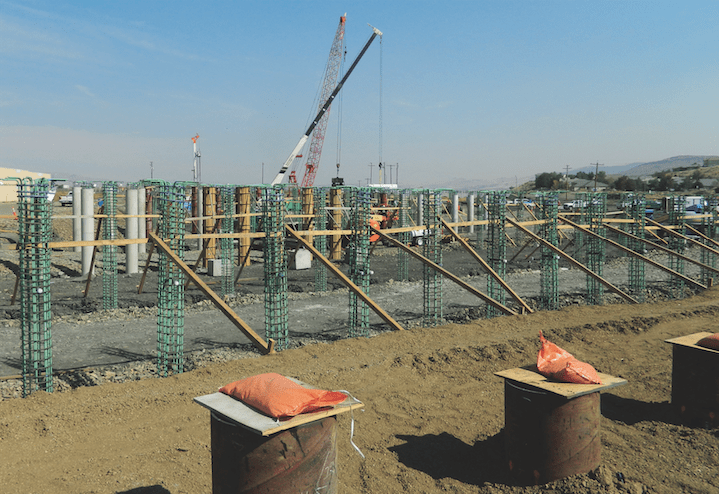 The materials which needed to be excavated for the project contained approximately 22,000 pounds of mercury deposited in the floodplain. According to Ball, the mercury was a result of the Comstock mining operations of the late 1800s.
"The mercury-containing soils that were excavated are permanently encapsulated within the new, elevated roadway embankment above the groundwater table. This process significantly minimizes the potential for mercury to leach out and reenter the surrounding environment," Ball elaborated.
The excavation process was clearly a large undertaking, but only part of the overall project.
The SouthEast Connector had to be designed to better distribute flood water and to increase its capacity. Eight bridges were constructed in the project, along with 13 box culverts for floodwater equalization along the alignment. Two arch culverts under Mira Loma Drive were also extended.
In a move to be proactive, the road is engineered based on past flood water levels and designed to maintain one travel lane in each direction in the event of similar flood conditions. The crews also excavated more material than was used in embankments, allowing for greater capacity.
Topping things off, this project led to the disposal of four-million pounds of trash, the removal of hundreds of acres of noxious weeds, and the creation of 150 acres of new sustainable wetlands being maintained through an endowment fund established by the RTC.
Trust in Transit
As with most infrastructure projects, one of the biggest concerns is often also the most unforeseen: the community reaction. The RTC attacked this concern head-on with a proactive public outreach effort.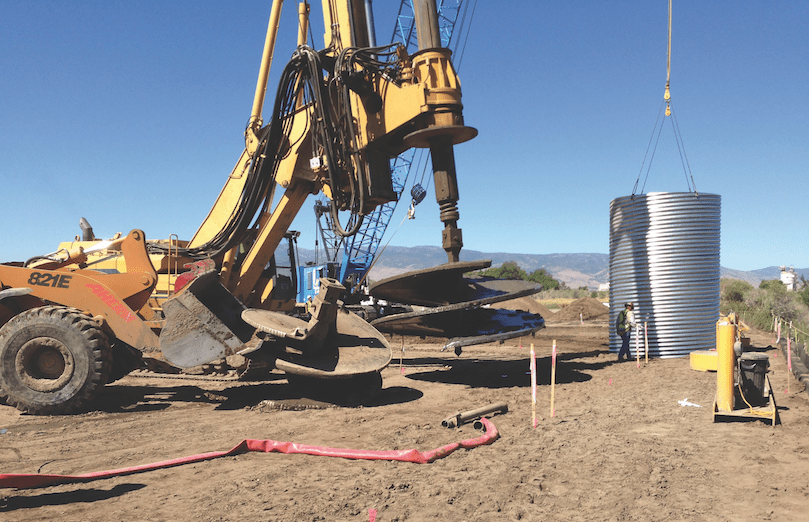 According to Ball, members of the community were taken on small group tours of the project during the construction phase to get folks more familiar with the work being done.
"Fostering an open dialogue helped build community support and better understanding of this large-scale project," Ball said.
While the RTC was good about using outreach to garner public trust, not every single issue could be entirely avoided. Construction on the SouthEast Connector was slightly delayed as a result of a local flooding event.
"Crews had to divert water and wait for some water to evaporate before continuing construction in some areas of the project," Ball said.
A local fuel tax was enacted to generate the $300 million in funding needed for such a complex project. The investment will surely be of value to local community as it decreases travel time and traffic congestion, provides outdoor recreation opportunities with great scenic views, and helps protect against future flood conditions.
This two-phase project, which has now been designated Veterans Parkway, was a collaborative effort between the three jurisdictions it passes through.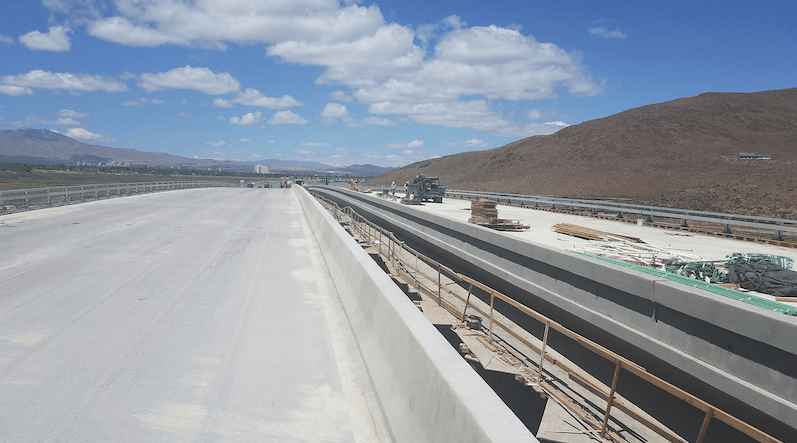 "It took a team effort to finalize design details between the jurisdictions and develop a construction plan to have as little an impact as possible on the community," Ball described.
It's the kind of project that requires a lot of intensive planning, efficient construction, environmental consideration, and fiscal responsibility. The SouthEast Connector hits each of these marks and will be an asset to Nevada for years to come.
Zack Johnston is an Assistant Editor for American Infrastructure Magazine. He can be reached at zack@builder.media.