The AWWA Dives Deep To Defend The Nation's Water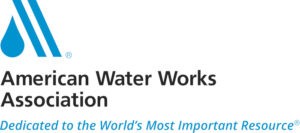 The American Water Works Association (AWWA) is a nonprofit, scientific and educational organization that provides solutions to assure sufficient water treatment and management in the United States and around the world.
Founded in 1881, the Association includes the membership of over 4,300 utilities that supply about 80 percent of the country's drinking water, while treating nearly half of the nation's wastewater. The 51,000 total members of AWWA represent all aspects of the water community: public water and wastewater systems, environmental advocates, scientists, academicians, and others with an interest in this sector.
Today, the AWWA offers education to water professionals, advocates for safe and sustainable water, collects and shares knowledge, and creates volunteering opportunities.
Since it was established, the AWWA has worked both independently and in-partnership with a wide range of organizations to create positive changes in the nation's water infrastructure.
In February 2019, the AWWA was called on by the U.S. Environmental Protection Agency to help with the development of the National Water Reuse Action Plan. The plan identifies 37 actions across 11 themes to offer communities tools to consider and adopt water reuse.
Along with other organizations like the WateReuse Association and the Association of Metropolitan Water Agencies, AWWA worked with utilities, businesses, and the government to develop recommendations to maximize the plan's effect.
"Expanded water reuse, and particularly potable reuse, can be key in diversifying water resource portfolios, increasing resiliency and assuring safe and sustainable drinking water," said AWWA CEO David LaFrance.
Most recently in the midst of the COVID-19 pandemic, AWWA released a survey that included responses from employees at 286 utilities and 160 non-utilities to provide a glimpse of how water sector organizations are handling risks in response to the outbreak.
The survey revealed that 55 percent of utility respondents currently have business continuity plans, while 27 percent have plans in development. 93 percent of the utility respondents indicated that there are sufficient resources available to develop continuity plans.
"Water utilities throughout the U.S. and Canada are prepared to protect health in normal conditions and in emergencies," said LaFrance. "During times like these, safe and reliable water services is essential for drinking and food preparation, hand-washing and carrying away waste."
The AWWA has proven to be a vital role it regards to leadership on critical issues facing water utilities in our country and abroad and will continue to offer its knowledge and resources.
To learn more, visit www.awwa.org