One Maryland county takes on a bicycle master plan to improve safety and quality of life
By Zack Johnston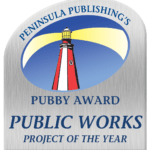 Bicycles are not only for recreational activities. They are also an excellent form of transportation. Starting in July 2015, the Montgomery County Planning Department in Maryland set forth a project recommendation for a low-stress network of bikeways throughout the county.
This recommendation was intended to help identify opportunities that may arise in the future to install bikeways with a goal to create a system that ensures cyclists of all ages and abilities are comfortable and safe. For its commitment to community safety and addressing the environmental footprint, the Montgomery County Bicycle Master Plan project is American Infrastructure Magazine's Public Works Project of the Year.
"To date, the bicycling renaissance in the United States has been led almost exclusively by cities," said David Anspacher, Supervisor of Montgomery County Planning Department.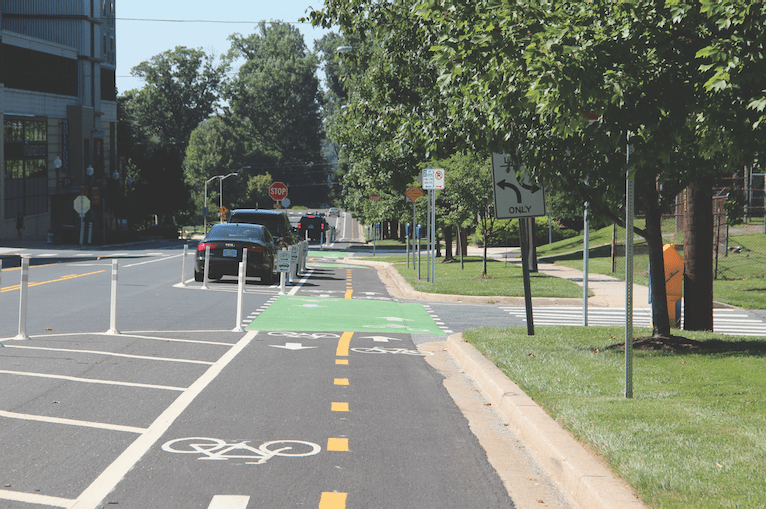 "With the ongoing implementation of this plan, Montgomery County intends to show that bicycling can also be an integral part of achieving a sustainable and equitable transportation system in suburban communities." The Bicycle Master Plan will result in new bikeway projects throughout the County, which will encourage people to travel by bicycle instead of by motor vehicle.
Funded by the Montgomery County Council, the project team was composed entirely of staff from the Montgomery County Planning Department and, according to Anspacher, the "collaboration was excellent."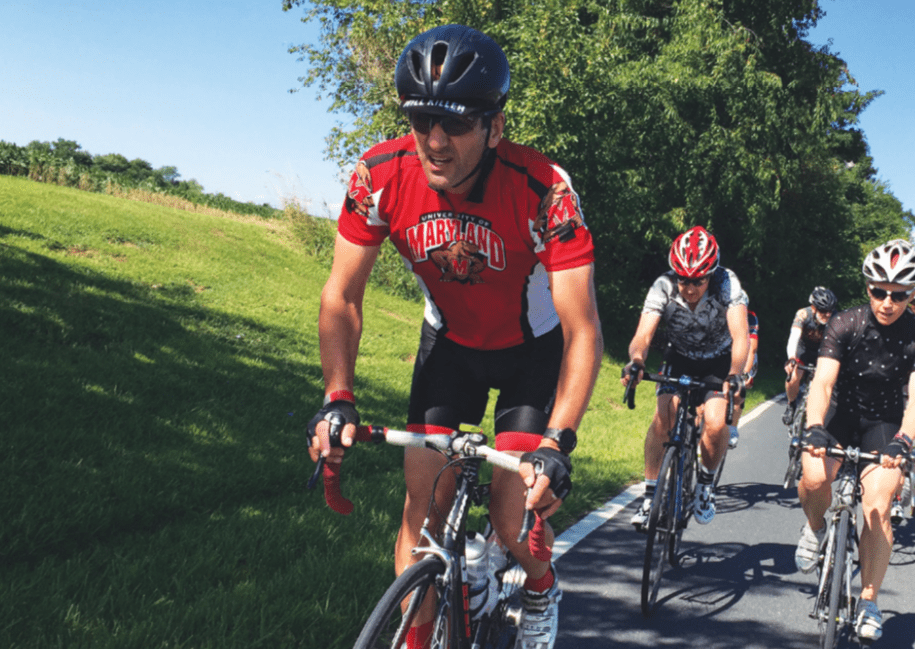 In order to adequately assess the needs of the project and to map out the safer bicycle pathways, the Bicycle Stress Map was created. Knowing that when cyclists travel on roadways they encounter varying levels of stress from traffic, the Bicycle Stress Map evaluates the Level of Traffic Stress (LTS) in Montgomery County. The LTS methodology assigns a numeric stress level to streets (and other places where people can bicycle, like trails), based on attributes like traffic speed, traffic volume, number of lanes, frequency of parking turnover, ease of intersection crossings and other characteristics.
"The map also includes analyses that show how well each rail station, public school, library and recreation center, are connected to the surrounding neighborhood by bicycle," Anspacher said.
According to the website, when a street has a moderate or high level of stress, it may be a sign that bicycle infrastructure, like separated bike lanes or shared use paths, is needed to make it a place where more people will feel comfortable riding.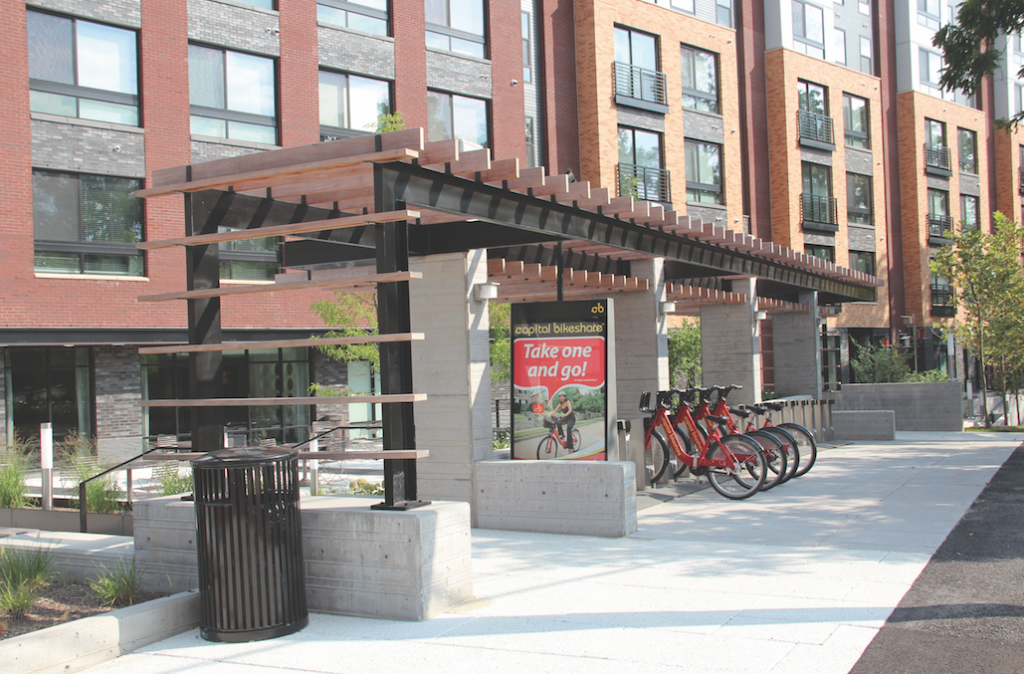 Using the Bicycle Stress Map as its foundation, the Bicycle Master Plan evaluates existing conditions and sets future targets for the plan's four goals to increase bicycling rates, create a highly-connected, convenient, and low-stress bicycling network, provide equal access to low-stress bicycling for all members of the community, and improve the safety of bicycling. A biennial monitoring process was established to track progress and provide transparency and accountability in implementation of plan recommendations. To ensure that community members can enjoy the benefits of safe and secure bicycling, including health and environmental aspects, the strategic approach focuses on areas that will most immediately impact the LTS.
Individual bikeway recommendations are prioritized based on their ability to improve low-stress bicycle connectivity and to ensure that low-income and minority communities are provided an equitable level of connectivity.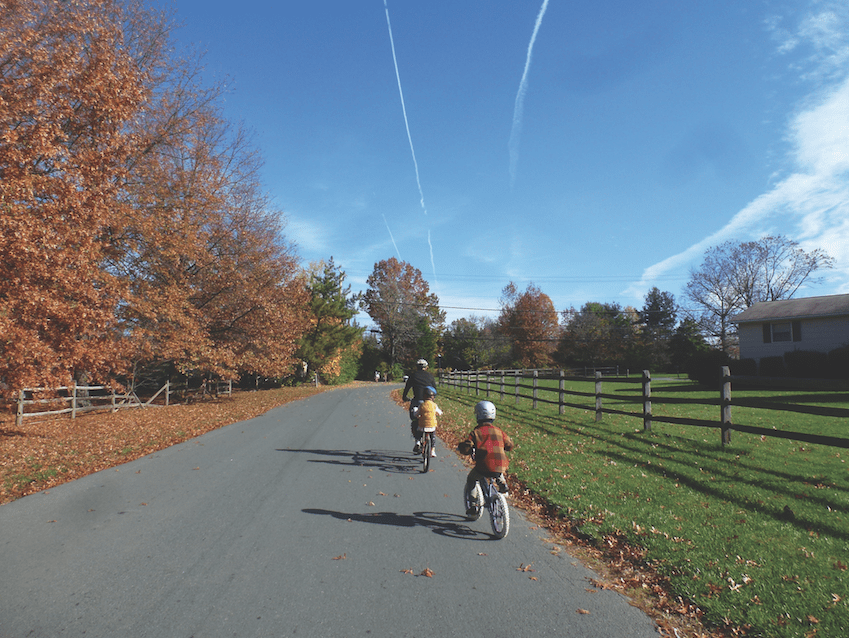 The plan recommends a network of more than 1,100 miles of bikeways to create a safe bicycling environment where people feel comfortable. The plan identifies the type of bikeways that are appropriate for different land use and roadway contexts. Overall, according to Anspacher and the Master Plan published in December 2018, the plan recommends about 100 miles of separated bike lanes, 600 miles of shared-use paths, and 50 miles of neighborhood greenways.
The plan also includes an interconnected series of arterial bikeways akin to European bicycle superhighways, called the Breezeway Network, that will enable bicyclists to travel with higher speeds and fewer delays and bikeways that are constructed to public road standards. In addition, three bicycle parking stations are under construction or in design, including a 500-space facility at the entrance of a metro line station.
To establish engagement with community members during the discovery and planning phases of the project, the program implemented a strategic communications plan to consider audiences, messaging, and deliverables and used creativity in reaching hard-to-reach populations. The plan not only included traditional public meetings, but also utilized extensive engagement via social media, a 21-member Community Advisory Group, and an electronic newsletter with more than 1,200 subscribers, to ensure a wide range of input. Additionally, the outreach program included multiple online feedback maps, paid advertising, and other innovative outreach techniques using digital platforms.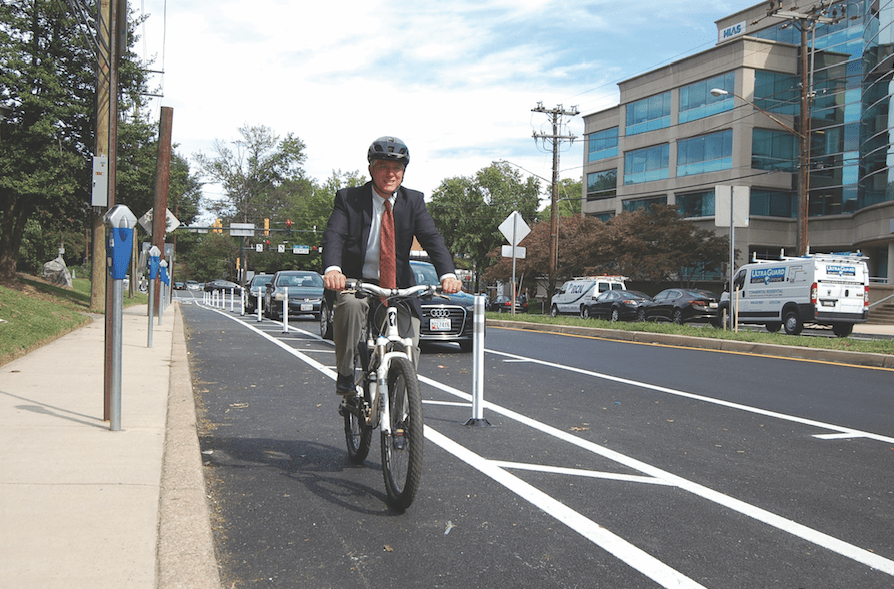 The Bicycle Master Plan includes a data- driven project approach combined with a focus on environmental and social benefits to deliver an improved experience for all community members within the urban context of Montgomery County.
Zack Johnston is an Assistant Editor for American Infrastructure Magazine. He can be reached at zack@builder.media.
To view this feature as originally published, see the flipbook.