Solving the Stormwater Challenge
Stormwater sector survey highlights $8.5 billion annual funding gap
By Rebecca Arvin-Colón
Municipalities across the U.S. work to maintain stormwater infrastructure, control pollution in waterways, and protect communities from flooding. As more and more people move to urban areas and cities and towns continue to be paved, stormwater runoff is one of the fastest growing sources of pollution in the U.S. Runoff carries many different pollutants and sediments directly into waterways.
Stormwater programs face challenges with these added pressures, as well as maintaining aging infrastructure.This is compounded by many of the systems not being designed to manage the more frequent and intense rainfall that is occurring with climate change. Stormwater programs are obliged to comply with the Clean Water Act requirements that focus on water quality, but they also need to address climate change and water quantity requirements to prevent flooding and erosion and ensure the economic vitality of the communities that they serve.
To better understand stormwater program challenges, identify information and resource needs, and approximate current funding levels and estimated funding needs in the stormwater sector, the Water Environment Federation (WEF) Stormwater Institute conducted two iterations of the National Stormwater Sector Needs Assessment Survey in 2018 and 2020.
Stormwater discharges of more than 7,500 communities are moderated by the U.S. Environmental Protection Agency through its National Pollutant Discharge Elimination System permitting program. These 7,500 communities are known as municipal separate storm sewer systems (MS4s).
The WEF stormwater sector surveys focused on collecting responses from MS4 permittees. In the 2020 survey, data was collected from more than 800 MS4s in 47 states, the District of Columbia, and Puerto Rico. The responses received were generally representative of the geographic distribution of MS4s across the U.S. The sample of MS4s is statistically significant at the 95% confidence interval, with a 5% margin of error.
The 2020 survey data identified an $8.5 billion estimated annual funding gap in the stormwater sector. This is a 10% increase over the funding gap identified in WEF's 2018 survey. The survey also indicates that municipal governments annually spend an estimated $18 billion to $24 billion on stormwater infrastructure and programs. Only 30% of survey respondents stated that they did not need funding beyond existing budgets. This continues to illustrate the strong need for additional funds in the sector.
In addition to the funding gap, MS4s cited aging infrastructure and increasing regulations as top challenges. MS4s also reported needing information and technical resources for financing, asset management, and watershed-based planning.
"A significant finding from the survey analysis is approximately one-third of MS4s responded that the federal stormwater program will be sufficient to meet Clean Water Act goals in the long term."
A significant finding from the survey analysis is approximately one-third of MS4s responded that the federal stormwater program will be sufficient to meet Clean Water Act goals in the long term. The remaining two-thirds of respondents equally divided their views between the program being insufficient and being unsure on how to respond. These results may indicate that consideration should be made to revisit the current federal stormwater program. Alternatively, it could indicate that community and other non- regulatory goals, such as flood prevention, should be better aligned with Clean Water Act goals and the federal stormwater program. Overall, the survey results help inform WEF Stormwater
Institute advocacy as well as other efforts to identify national-level stormwater sector trends. Findings, for example, were incorporated into the American Society of Civil Engineers' 2021 Infrastructure Report Card, which assigned a grade to the state of U.S. stormwater infrastructure for the first time.The survey also helps guide WEF's efforts to build support for stormwater sector funding among state and federal legislators.
To track how stormwater sector challenges, resource needs, and priorities change over time, WEF plans to undertake its needs assessment survey at regular intervals.
The survey is accompanied by a new online tool that can be used to filter data by permittee type, geographic region, and other characteristics. This information can improve understanding of the challenges, needs, and drivers for stormwater programs.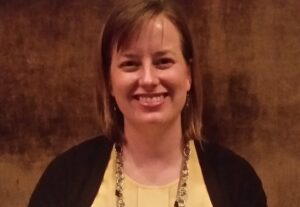 The full survey results report and online tool can be accessed on the WEF Stormwater Institute website: https:// wefstormwaterinstitute.org/programs/ms4survey/
Rebecca Arvin-Colón is a senior manager in WEF's Stormwater Institute. Her work focuses on managing WEF's stormwater initiatives, including the National Municipal Stormwater and Green Infrastructure Awards Program and the National MS4 Needs Assessment Survey.