Seattle Knows Rain…and Potholes
The City of Seattle Department of Transportation (SDOT) held "Pothole Palooza" – a gang busters attack on all the potholes across the City that Mother Nature rained down on Seattle in the previous six months
By Scott Kubly, Director of the Seattle Department of Transportation
Yes, we get a lot of rain. Even by Seattle standards, we got a TON of rain this past fall and winter. We even broke the all-time rainfall record from October to April with more than 44 inches of rain – that's since rainfall records began, back in 1895! All that seasonal rain, unfortunately, meant a lot of potholes. Rain, freezing temperatures, and a lot of cars, buses and trucks driving over cracked pavement are what caused so many potholes in Seattle this winter and spring.
That's why this past April, the City of Seattle Department of Transportation (SDOT) held "Pothole Palooza" – a gang busters attack on all the potholes across the City that Mother Nature rained down on us in the previous six months. Our 11-day pothole-kicking effort was a huge success – we filled an estimated 8,700 potholes – that's more than half the total number of potholes we filled in all of 2016!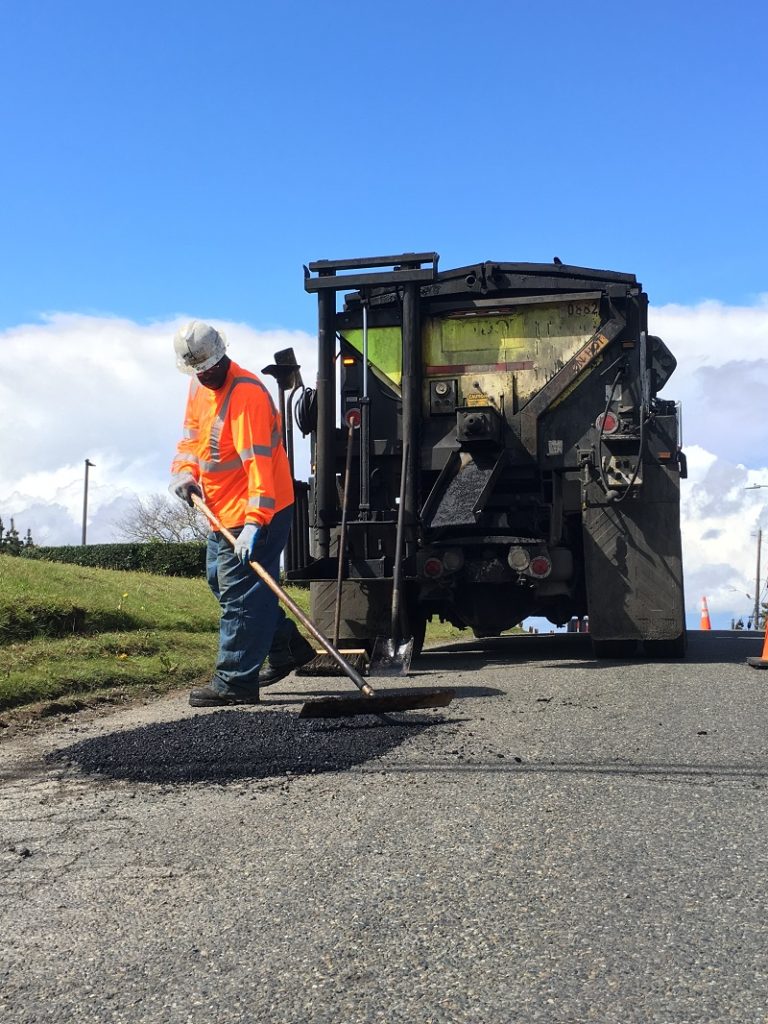 A Little Help from our Friends
After the wettest winter ever recorded in Seattle, and the resulting thousands of potholes, SDOT needed some help to find and fill these potholes around the city. SDOT's regular pothole crews are the Pothole Rangers, about 20 to 35 staffers working to fill potholes every day.
For Pothole Palooza, we needed to bolster our ranks, so we enlisted the help of 50 more workers from different City departments to create a superhero response team. Our Pothole Rangers were joined by asphalt paving crews, staff from our Street Use Division, personnel from our Safety Group, and crews from the City Parks and Recreation Department, and they hit every district in Seattle.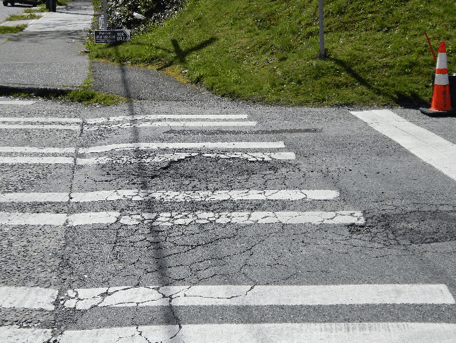 We also needed help from the community. So we asked neighbors to help us out by reporting potholes whenever they saw them (by calling our Pothole Repair hotline 206-386-1218, via our "Find It Fix It" app, or our online Pothole Report form). And did they come through! The number of potholes reported during the campaign skyrocketed, and this information helped us map out a plan on where to deploy our teams throughout Pothole Palooza.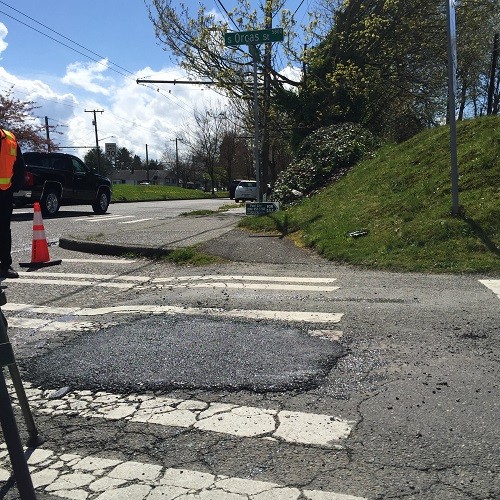 Working together, we filled an estimated 8,700 potholes in less than two weeks! Thank you to our Pothole Palooza teams and to Seattle residents for their efforts! We couldn't have done it without each other.
Scott Kubly is the Seattle Department of Transportation (SDOT) director since July 2014. As director of SDOT, Scott oversees transportation policy, capital project delivery, transportation and maintenance operations, transit and mobility improvements, and management of the City's right of way. He may be reached at www.seattle.gov.