Join APWA at PWX in St. Louis to help solve America's infrastructure challenges. 
By Scott Grayson
After cancelling our three biggest conferences and expos (2020 North American Snow Conference, PWX 2020 and the 2021 North American Snow Conference), we are back and look forward to seeing everyone in person at PWX 2021. Throughout the past year our number one concern was the health and safety of our members, conference participants, staff and the public. Based on the spread of COVID-19 between March 2020 and April 2021, we knew that we could not hold large face-to-face meetings. 
However, from a public health perspective, we are now in a much better place. Daily COVID-19 cases have dropped from a high in the U.S. of just over 250,000 to less than 20,000 cases per day on average. All Americans are now eligible to become fully vaccinated. Currently, 54% of Americans 18+ have been fully vaccinated while 64% of Americans 18+ have received one dose. As a result of this promising outlook, we decided to hold PWX in St. Louis from August 29 to September 1. Recently, the City of St. Louis has lifted most of their COVID-19 restrictions. Attendees who have been fully vaccinated will not be required to wear masks, while we strongly encourage those who have not yet been vaccinated to wear masks for their own safety and the safety of others.
The initial response to our announcement that PWX would be taking place in person has been great. People want to be back together again to learn, network, and be able to touch the equipment on our expo floor. For those who cannot attend in person this year we will be offering a virtual option a month later called PWX Plus.
PWX 2021 will host the largest public works exhibit floor of its kind and at the time of print, is approaching sold-out capacity. The show will include long-time exhibitors and a number of companies exhibiting for the first time. 
The PWX 2021 educational program will feature more than 155 dynamic education sessions spread across convenient tracks covering all technical areas of public works. You'll find unique, targeted solutions pertaining to asset management, construction/project management, emergency management, engineering, facilities, fleet services, grounds/parks/urban forestry, leadership, professional development, solid waste, sustainability/resiliency, transportation, utilities/public right-of-way, water resources and workforce solutions. This year's General Sessions will include keynotes from two inspiring speakers, Ben Nemtin and Robyn Benincasa, and an expert panel discussion on Natural Disasters and Community Resiliency Challenges. 
People want to be back together again to learn, network and be able to touch the equipment on our expo floor."
The 4th annual National Equipment Roadeo will be held on Monday, August 30, and feature equipment competitions showcasing some of the best front-line operators in the country. This year the excitement will be even greater since we will be hosting the Roadeo in a former NFL stadium, The Dome at America's Center, with a live DJ and plenty of room for the audience to get a good look at the action on the field.
Attendees who are looking for fun ways to experience St. Louis are in for a treat! Our local chapter will be hosting three special events at PWX 2021. The PWX Golf Tournament will be held at Forest Park Golf Course on Saturday, August 28. It's a great way for colleagues to get together for a fun afternoon. Attendees wanting to explore the strong local brewery scene should check out the Microbrewery Tour on Saturday evening. Lastly, attendees can participate in the PWX 5K Fun Run and Walk on Tuesday, August 31. This year's route will take participants along the Mississippi riverfront through the beautiful Gateway Arch National Park and then along the edge of historic Laclede's Landing. Make sure you stretch first before hitting the pavement!  
Whether you're a Public Works Director, Elected Official, Superintendent, Engineer, Operator, or anyone in between, we'd like to encourage you to join us in St. Louis. We have outstanding, industry expert-hosted education sessions planned that address current public works issues as well as ongoing challenges that you're facing in your own communities; an opportunity to see one of the most extensive gathering of public works exhibitors and vendors in 2021; and plenty of opportunities to network with your peers, hone your leadership abilities and learn new job skills. 
For more information on PWX, please visit www.apwa.net/pwx.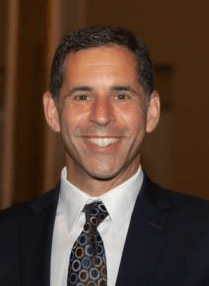 Scott D. Grayson, CAE has 35 years of association experience and serves as CEO for both the American Public Works Association (APWA) and the Canadian Public Works Association (CPWA).