Publisher's Note: March/April 2022
Hello Readers in print and online,
Welcome to the March/April issue of American Infrastructure. This month we present to you our annual sourcebook, a resource for you to keep on your desk for a whole calendar year. The sourcebook is packed with top products and words from some top industry folks. 
Our industry colleagues at APWA and the National League of Cities share their perspectives this month, as do the folks at ASCE. I believe the consensus is one of optimism for an improved outlook for our highways by ways, roads, bridges, schools, parks and rural internet access. Our collective long deferred maintenance may be at least partially arrested by improved funding. 
I believe, as important as the bipartisan infrastructure spending bill is to the health of our public access infrastructure, the political capital that made way for it is equally worthy of note. Given the turbulent, adversarial and partisan nature of modern politics, the passage of this legislation is laudable and applause worthy. One hopes it paves way for an ease of the gridlock on Capitol Hill and more much needed legislation on a broader range of issues of significance and importance to all Americans. 
Don't forget, our digital issue is distributed to 141,000 online subscribers every Monday. The complimentary thrice weekly www.aiweekly.biz e-newsletter is also distributed on Tuesday, Thursday and Friday each week. The www.americaninfrastructuremag.com website is constantly updated with news, articles, product features and project showcases.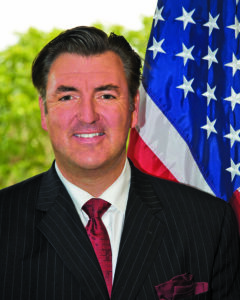 Our editorial team is always on the lookout for projects to present. If you have been involved in something you think we should cover and would like to share with our readers, please get in touch. 
Slainte,
Nick Slevin