Investing in infrastructure also triggers the need for a skilled public works workforce
By Tyler Palmer
T he need for federal investment in infrastructure is gaining attention as policymakers begin considering legislation to address this issue. The over 30,000 members of the American Public Works Association (APWA), who help construct and maintain critical infrastructure, can attest to the need for funding to build and modernize infrastructure. However, just as critical to this effort is a skilled public works workforce. Professional operation of any infrastructure system is a crucial consideration of the investment. It does little good to have the best possible facility, if no one is able to maintain and operate it. APWA strongly supports investment in the training and education of the next generation of public works professionals as an imperative requirement of any effort to improve our nation's infrastructure.
Numerous challenges face public works agencies as they seek to hire, train and retain employees. An aging workforce risks losing significant knowledge to retirements and needs young professionals to replace them – the Bureau of Labor Statistics (BLS) predicted in 2020 the water workforce will shrink by 5% by 2029, and a Center for State and Local Government Excellence survey found that 54% of surveyed state and local governments reported accelerating retirements. At the same time as agencies are losing workers to retirement, they are being hampered in their ability to rehire by a growing "skills gap", with positions going unfilled due a lack of applicants with the necessary training and certifications, as well as, a simple lack of awareness of stable, good-paying careers in public works. For example, a 2018 Brookings Institute report found that water utility workers earn an average of $25.22 an hour compared to $23.86 an hour for all occupations. Students and other individuals seeking new careers need to be made aware of these opportunities. The BLS' Standard Occupational Classification system and the Department of Education's Classification of Instructional Programs (CIP) are both utilized by career counselors across the country to assist students and job seekers in finding career paths and must be updated to ensure public works career pathways are appropriately reflected.
The opportunity to steer jobseekers into meaningful, stable public works jobs exists ubiquitously across the country in both urban and rural communities. With a concerted effort toward awareness, training and support, public works can be a strong solution for jobs programs in a wide variety of fields; labor, accounting, mechanical, tech, management and many more. Assuring that we have competent people maintaining the critical systems that form the backbone of society should be a primary concern for all of us.
With increasing labor force exits and difficulties in hiring, policies must be urgently pursued that can alleviate these difficulties and ensure a stable pipeline of skilled professionals well into the future. Federal support should continue for existing training and education programs that provide the needed skills, including Registered Apprenticeships, Career and Technical Education and Workforce Investment and Opportunity Act programs, and workforce development partners must work to align these programs with public works career pathways. Additionally, as Congress considers establishing new streams of funding for workforce development in the infrastructure sector, it is essential that public works agencies are specifically listed as eligible entities so that they can train their employees with the necessary skills for new technologies. Without swift action to invest in the public works workforce, skilled operators of our increasingly complex infrastructure systems will continue to be in short supply.
APWA is leading the effort to advocate for policies that will promote a skilled public works workforce. We recently released our Policymaker Primer on Workforce Development to highlight this issue. We will continue outreach to key congressional committees and federal agencies including the Department of Education and Department of Labor to ensure public works agencies receive the necessary resources to maintain a skilled workforce.
While increased funding for our roads, bridges, water/ wastewater treatment facilities and more is critical, investment in the skilled workers that support this infrastructure must also be addressed. Policymakers must act to invest in the public works workforce, and APWA will continue to advocate for, and be a resource to, these essential workers who must be prepared to build and operate the more resilient and sustainable infrastructure America needs.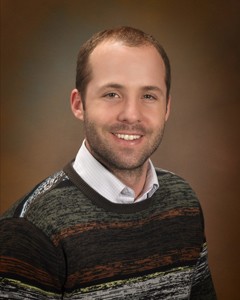 Tyler Palmer is Deputy City Supervisor for Moscow, ID and an APWA Government Affairs Committee Member.