Promoting Healthy Communities
The U.S. has a long history of enhancing and empowering its communities. In the 1960s, the U.S. Department of Housing and Urban Development (HUD) was established to create strong, sustainable, inclusive communities and quality affordable homes for all. HUD strives to strengthen the housing market to bolster the economy and protect consumers, meet the need for quality affordable rental homes, utilize housing as a platform for improving quality of life and build inclusive and sustainable communities free from discrimination.
Some of the various programs and resources offered by HUD include: affordable housing grants; investment opportunities; community planning and development; policy development and research; single-family and multifamily housing programs through the Federal Housing Administration (FHA); and more.
Recently, HUD and the City of Houston announced a joint agreement designed to expand housing choice and mobility for lower income residents, including those experiencing homelessness and victims of Hurricane Harvey. The agreement requires the City of Houston to adopt multifamily priorities and a policy for objectively evaluating federally supported affordable housing developments in all areas of Houston.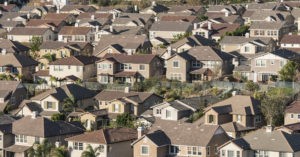 Additionally, the department expanded on foreclosure relief for victims of 2017 disasters. "It's clear that FHA homeowners in these areas need more help to get back on their feet as they recover from these storms," said HUD Secretary Ben Carson.
However, its existence as a public department comes with the responsibility to remain transparent with the American people. Having recently come under scrutiny for tax dollar spending inside the department, Secretary Ben Carson took action to launch new financial controls to enhance the fiscal strength and integrity of the department. Carson has directed HUD's newly appointed Chief Financial Officer, Irving Dennis, to design and implement a transformation plan and lead an internal taskforce to combat waste, fraud and abuse.
"We simply need to do better," says Carson. He continued, "An updated system of internal controls will provide our agency with greater certainty that the dollars we spend are spent in a manner that satisfies all laws and regulations and most importantly, the American people. We will approach this as any business would by increasing transparency and accountability. In the end, we will also support a culture that respects the fact that HUD funds belong to the public."
A department built on creating healthy communities, HUD develops and improves the nation's communities and enforces fair housing laws. HUD is responsible for helping to create a decent home and suitable living environment for all Americans, and it has given America's cities a strong voice at a national level.
For more information, visit www.hud.com.