Project Neon Lightens Congestion for Las Vegas' Busiest Roads
Project Neon, the largest public works project the state of Nevada has undertaken, is nearing completion two decades later
By Zack Johnston
After two decades and nearly $1 billion invested, a project on Nevada's busiest stretch of highway is about to be finished thanks to some much needed upgrades.
Nearly four miles of Interstate 15 between Sahara Avenue and the "Spaghetti Bowl" Interchange has been widened, along with the addition of an 81-foot-tall High Occupancy Vehicle (HOV) flyover connecting to U.S. 95, and other modifications to major roads that flow through this intricate interchange.
This is Project Neon; the largest public works project the state has undertaken. There have been three major construction phases throughout the course of this project, and it is expected to be completed mid-July of this year.
The Nevada Department of Transportation (NDOT) has been hard at work making this project into a reality as painlessly as possible. The department has put out consistent traffic updates and closure notices, and even produced realistic digital renderings that clearly showed the specific improvements being made.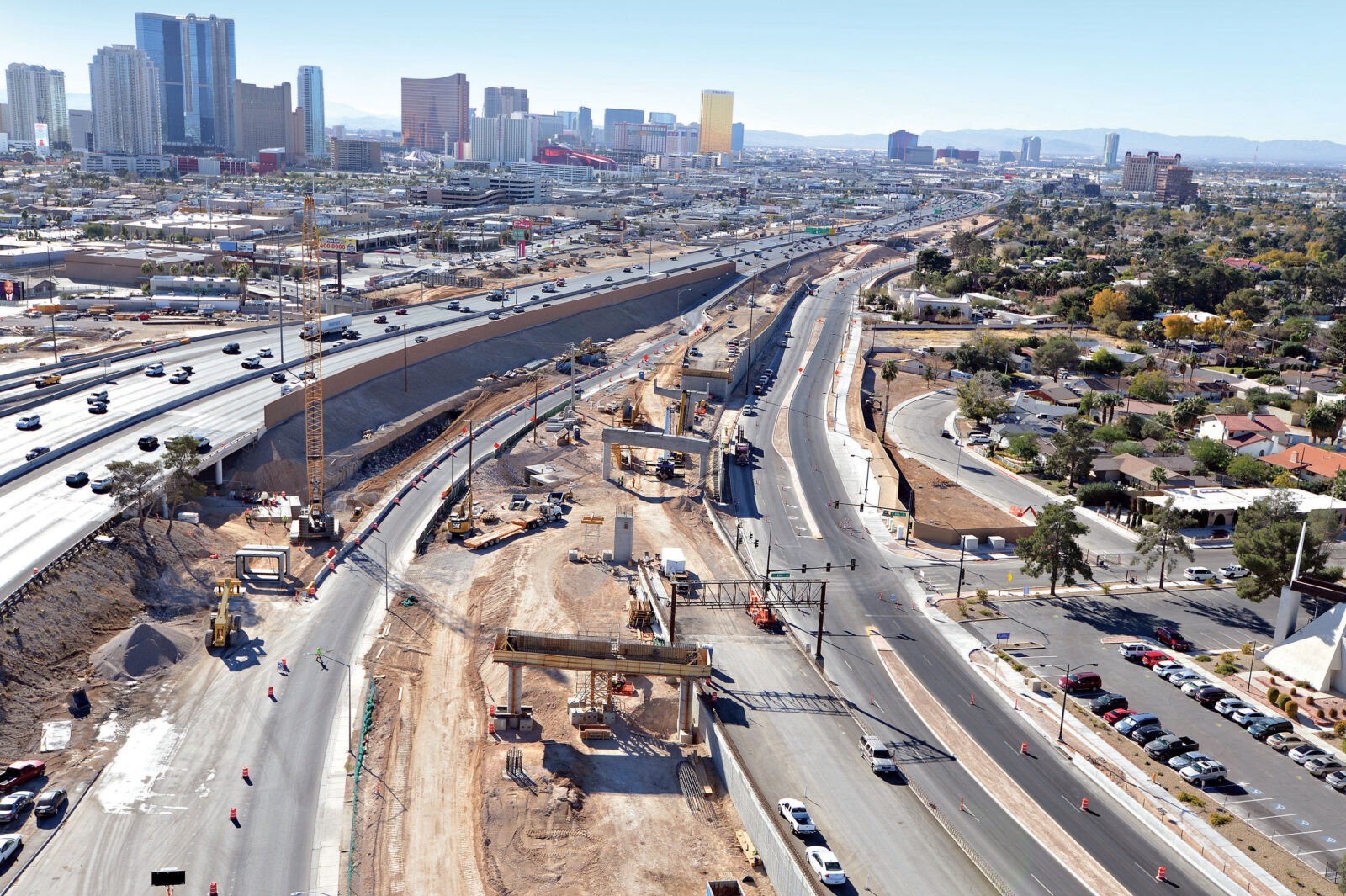 All of this was done so that the city could fix its growing congestion issue, mitigate community disturbances, and get all of this done ahead of schedule.
Twenty Years Overdue
Project Neon is not just a freeway expansion; it is a comprehensive redesign and restructuring of Sin City's infamous interchange system that has long plagued travelers and commuters alike with packed lanes and long drive times.
Las Vegas practically lives off its tourism industry, and the city continues to be a popular venue for exciting weekend getaways and large festival-style events. Add those travelers to the locals who rely on these roads for daily life, and you quickly have bumper-to-bumper traffic.
Up to 300,000 vehicles make their way across the I-15 interchange every day, with 25,000 lane changes happening every hour. Many motorists have to weave across lanes to exit, creating a high risk for congestion or collisions. What's more, traffic on these roads is expected to double in about 15 years.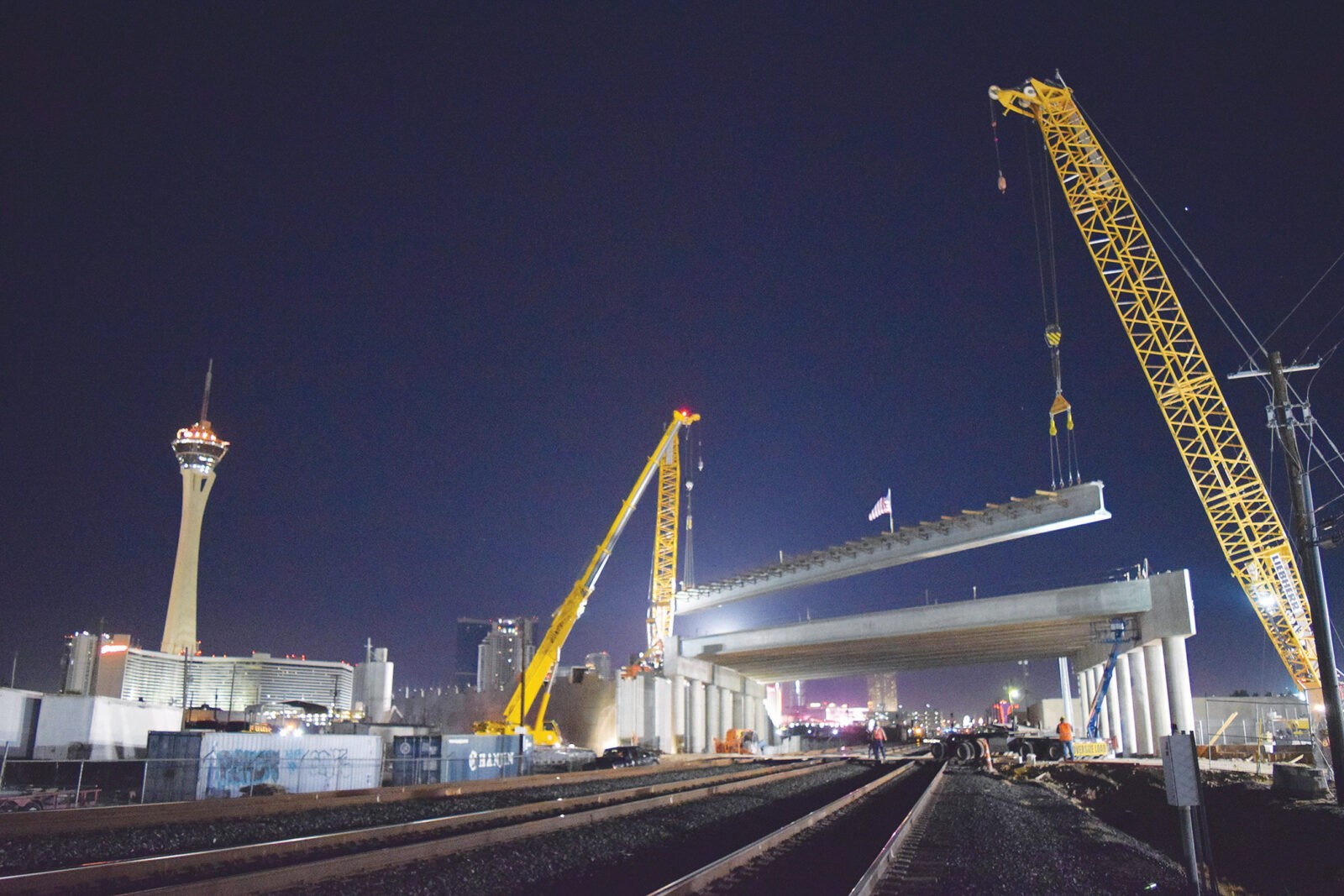 "Thanks to Project Neon and its 600 laborers working double shifts during peak construction, travel delays will be reduced by almost 30 percent," said Tony Illia, Public Information Officer for NDOT.
No longer will commuters be help up by gridlock traffic jams in the downtown area, and tourists looking for fun-filled Vegas trips will surely enjoy the same sense of relief as they breeze into the city.
Kiewit Infrastructure West Co. is the design-build general contractor for Project Neon, and the lead designer is Atkins North America Inc. Once complete, this project will improve the overall safety, mobility, and connectivity of Las Vegas and its bustling streets.
Changes and Upgrades
The NDOT didn't just set out to make the freeways wider; it made them smarter.
Many of the changes that come with Project Neon implement the use of ramp braiding: lanes that dip down below or rise over the adjacent lanes to move traffic more efficiently. This will help alleviate the need for any dangerous multiple lane crossings when having to exit the freeway.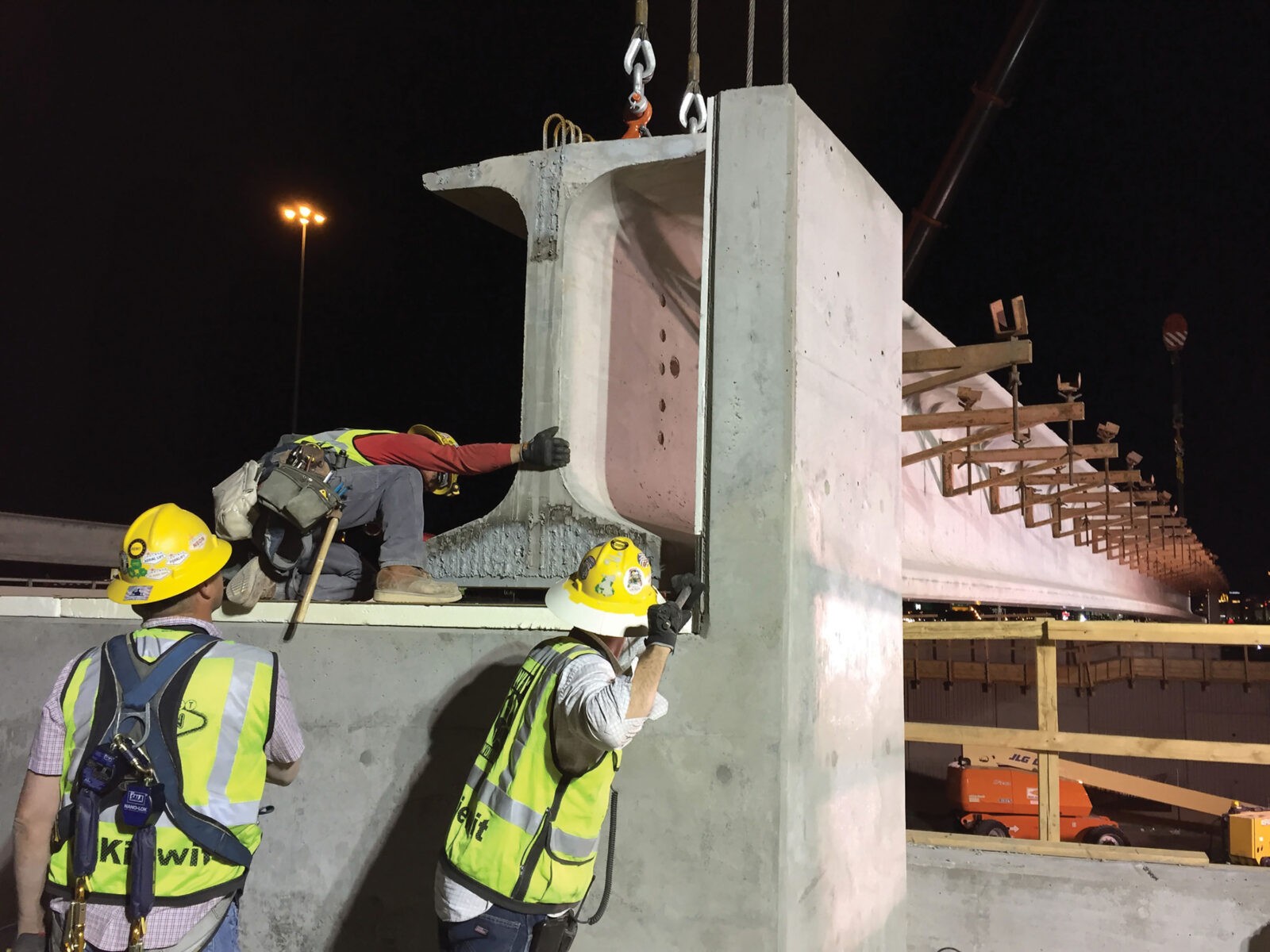 Accessing the freeways themselves will also be easier. Several ramps throughout I-15 and U.S. 95 have been upgraded, along with some newly created freeway access points like the Pinto Lane onramp and the new Neon Gateway Interchange between Alta Drive and Sahara Avenue. The Neon Gateway will also have direct access to I-15's north and south HOV lanes.
Grand Central Parkway has been redesigned to achieve easier downtown access; with connections to Neon Gateway, Charleston Blvd., and to a new bridge that runs over the railroad tracks along I-15, and straight to Industrial Rd.
Project Neon also helps alleviate congestion on Charleston Blvd. with the addition of a full diamond interchange that will move traffic more efficiently than the traditional four-way intersection, and features north and south connections to I-15.
Martin Luther King Blvd. has also undergone major realignment to run parallel with and act as a feeder roadway to I-15. It also has a new overpass cutting directly over Charleston, which will help streamline traffic congestion for both roads.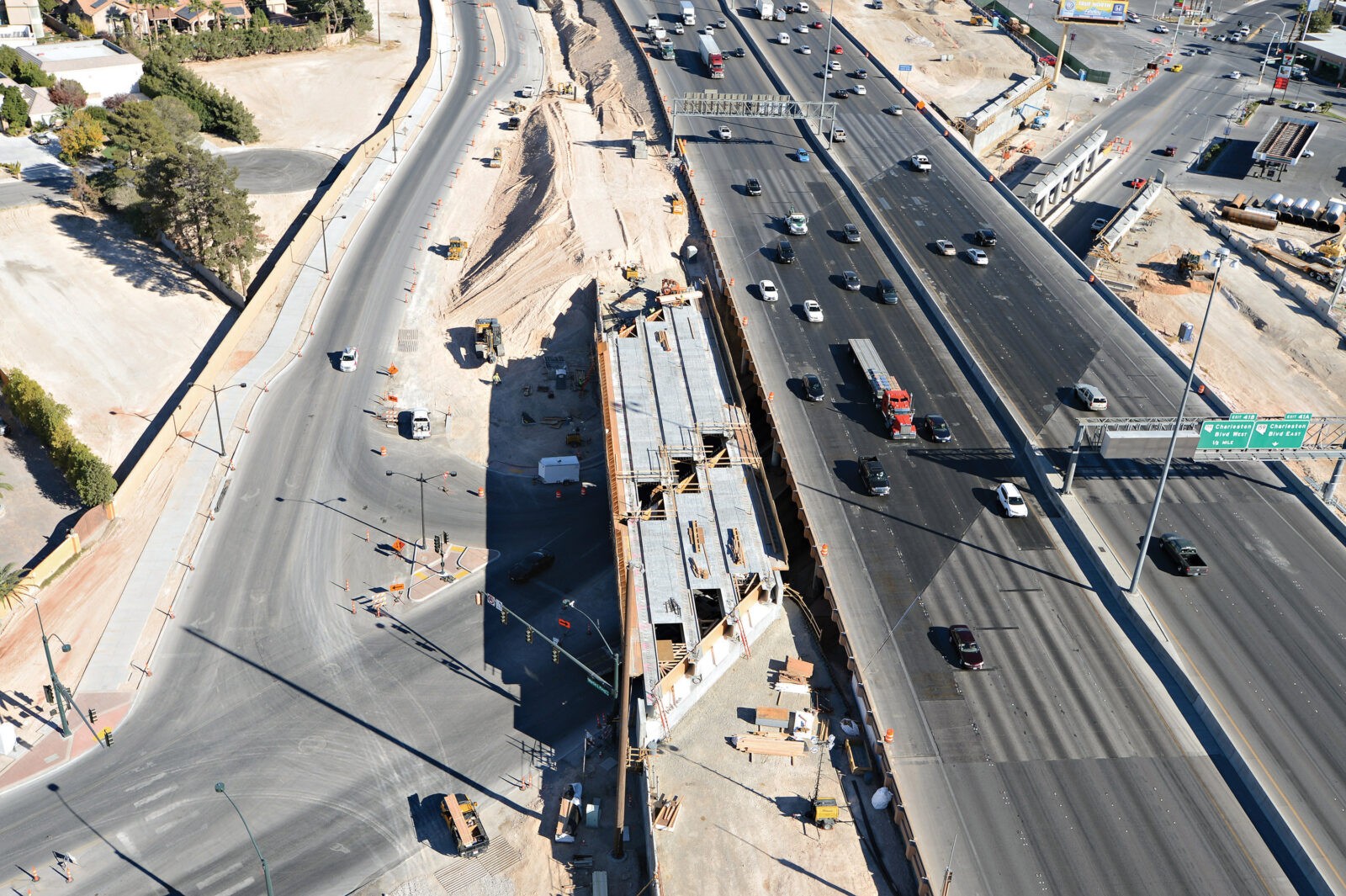 One of the last major upgrades was one of the most important: the HOV flyover bridge which seamlessly connects the intersecting freeways. This stretches out a half-mile long, bypasses the "spaghetti bowl," and creates over 20 consecutive miles of carpool lanes.
This will be great help to travelers passing directly through the interchange to reach their destinations. This flow of vehicle now has its own solid stretch of separate lanes, which will make the rest of the freeway a safer and smoother ride. "It will improve air quality due to less idle time and vehicle exhaust while enhancing motorist safety from reduced merge and weave traffic," Illia detailed.
Drivers will be guided down the north and south freeway lanes by a series of dynamic message signs that stretch across all lanes, with heights ranging from six to 12 feet. These will help travelers navigate the interchange and avoid any confusion or missed exits.
In addition to improving driving conditions and traffic congestion, Project Neon is also adding some beauty to the downtown area with a collection roadside sculptures, freestanding art walls, and underpass art panels. Some of the landscape within the area will also be enhanced with new greenery and rock mulch patterns.
To pave these new roads, the NDOT used a special asphalt mix containing rubber from 60,000 recycled tires, according to the Las Vegas Review Journal. This will result in smoother, quieter drives, and can last twice as long as traditional asphalt. In total the Project Neon crew paved about 28 lane-miles worth of asphalt. An undertaking of this size required massive amounts of planning, materials, labor force, and funding. Throughout the project's three major work phases, workers demolished and rebuilt 24 bridges while constructing five new ones, using over 40,000 cubic yards of concrete and over 7.5 tons of reinforcing steel.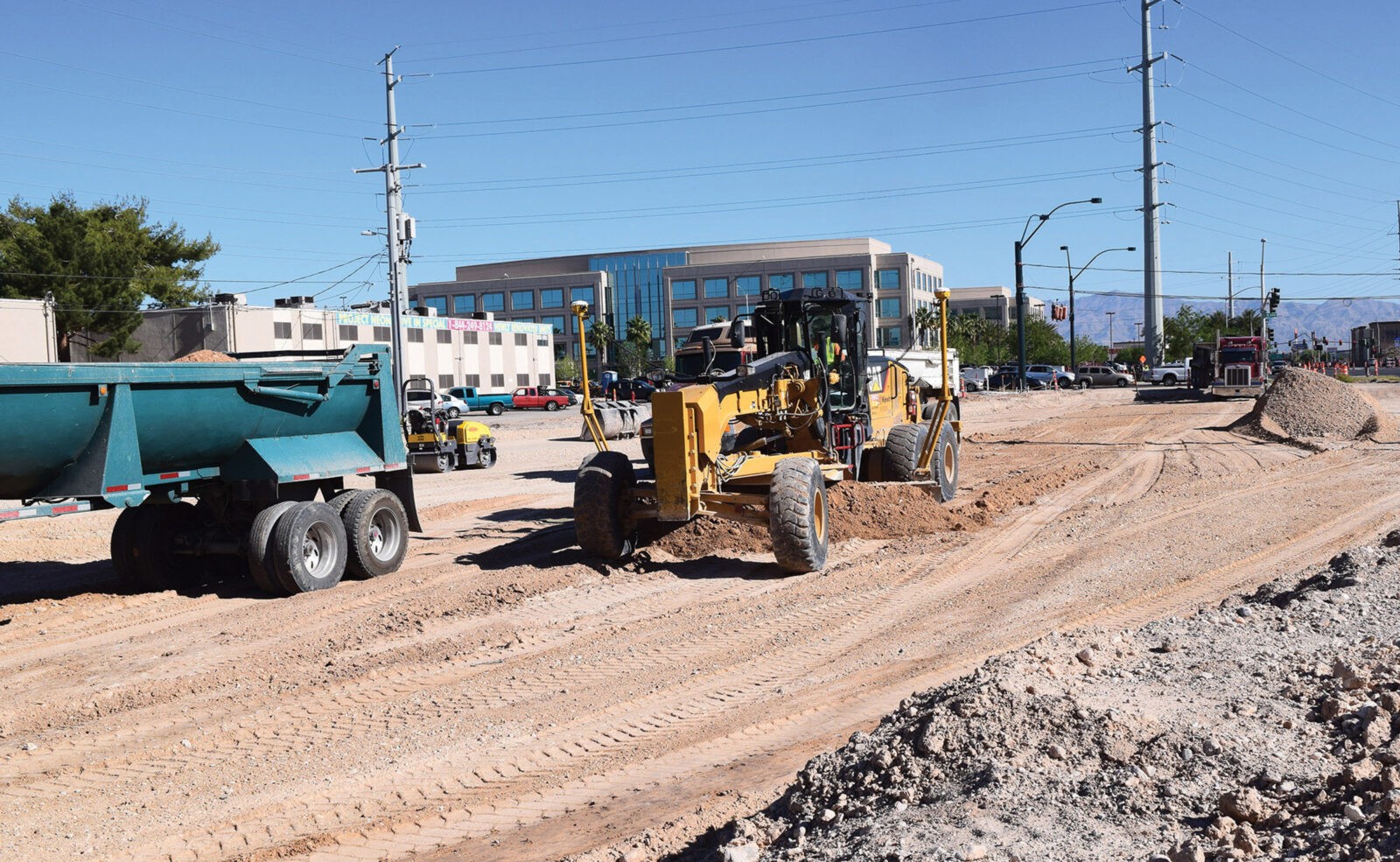 Over one million cubic yards were excavated for embankments on this project. The crew utilized an equipment fleet of over 160 pieces of machinery to accomplish this, and the rest of the construction. Project Neon included over 22 miles of road barriers, eight miles of reinforced concrete pipe, and over 600,000 square feet of mechanically stabilized earthen wall. Ultimately the project's construction cost totaled $603 million.
What Happens in Vegas
The citizens of Las Vegas haven't been all too thrilled with construction causing delays and closures – especially on infamously slow roads – but they soon will be enjoying the spoils of Project Neon and the work that went into it.
Construction had to be carefully planned to minimize community disruption, coordinate with local events, and keep the project on schedule. Although the construction caused commuters occasional delays and frustrations, it also brought a boost to the Las Vegas job market.
Project Neon helped create 4,000 direct, indirect, and induced local jobs. Since groundbreaking in 2016, workers clocked in more than 22.2 million man-hours, with 160,000 on-the-job training hours.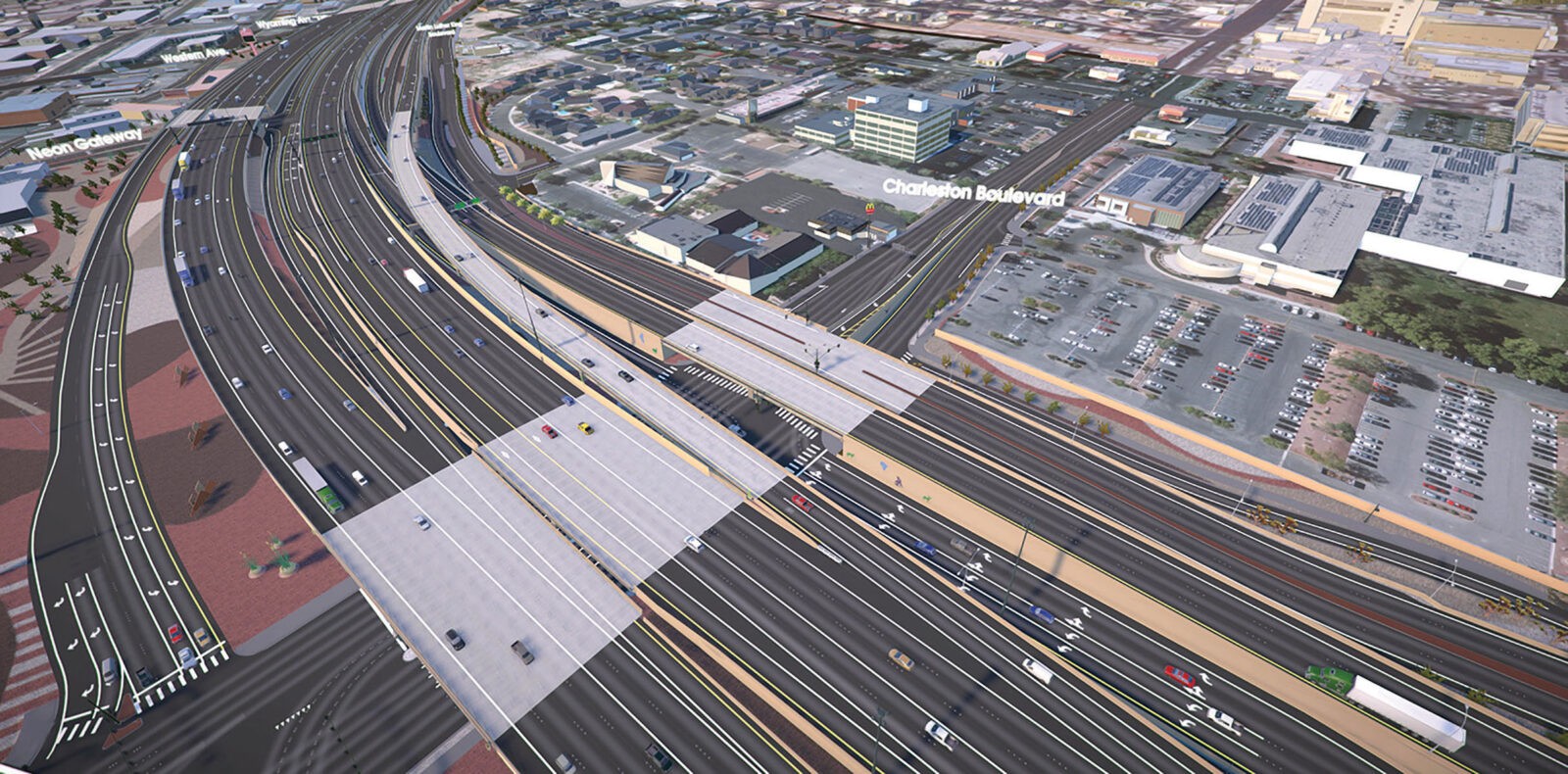 Kiewit Infrastructure prioritizes worker safety. During the brutal summer months they provided water, and sent anyone showing signs of dehydration to receive medical attention, according to the Review Journal. Workers consumed almost 1,000 gallons of water a day to stay hydrated.
All of the waiting and added roadway intrusions will eventually pay off for Las Vegas in the long run. The project is anticipated to be finished about one year ahead of schedule, which the team attributes to the use of their design-build approach. The time saved in this project saves taxpayers an estimated $80 million.
Project Neon will continue giving back to the community in the form of increased productivity due to less traffic congestion, which is estimated to result in an annual savings of $110 million. So whether you've been a longtime Vegas resident or just passing through for an unforgettable experience, thanks to Project Neon, motorists can enjoy all of what the city has to offer instead of wasting time endlessly creeping up I-15.
Zack Johnston is an Assistant Editor for American Infrastructure Magazine. He can be reached at zack@penpubinc.com.