Modernizing the nation's infrastructure.
By Aurielle Weiss
With the passage of the Infrastructure Investment and Jobs Act (IIJA), the new year brings optimism and progress. For decades the country's infrastructure has suffered from being under maintained. Although change will not be immediate, we are taking the necessary steps forward.
The IIJA will leave our nation with job opportunities, safer cities and more money to improve the country's infrastructure. 
"The passage of the IIJA will address the needs of our buildings, roads, bridges and much more. It will create jobs, set new standards and ultimately accelerate the efforts put forth by people in our industry."
Job Growth
We are entering 2022 with a shortage of workers that has reached crisis level, with 300,000 to 400,000 open positions every month. The IIJA, and if passed, the Build Back Better Act are projected to create 1.5 million jobs per year for the next 10 years.
According to a statement from the White House, the IIJA will "drive the creation of good-paying union jobs and grow the economy sustainably and equitably so that everyone gets ahead for decades to come."
The infrastructure bill is set to create jobs not only in the construction sector, but in various industries and differing skill levels.
Modernizing the Industry
As the next generation enters the workforce, they bring new talents. Compared to other industries, construction falls far behind in technological advancement. With new innovations and tools, the industry could be multiplying their work despite the deficit while also making itself more attractive to the younger generation. 
"The IIJA will generate millions of jobs and utilizing technology can help attract young tech-savvy talent and reskill and retain the current workforce." Si Katara, Co-founder and President of HeadLight, said.
Infrastructure has a major impact on our daily lives so it should be evolving with us. Katara explains, "This investment stands to leave a lasting impact on future generations, creating resilient, safe and smart infrastructure, but its success relies on modernization. As we bring our roads, bridges, ports and airports into the 21st century, our tools and processes need to modernize as well." 
Setting the Foundation
While the nation's infrastructure needs upgrading, it's important to build on our inherited infrastructure. In her column, Ruth Gratzke, President of Siemens Smart Infrastructure USA, shares the value in revitalizing what we already have.
"The technology and tools are available to modernize our energy grids, make our communities more resilient and our buildings more sustainable," Gratzke said. "In utilizing these tools to strengthen rather than starting from scratch, we can put federal dollars to work in fast and powerful ways, making this a decade of real action."
Some areas that Gratzke believes we should focus on are the energy grid, airports and smart cities. Our country's 100 year-old energy grid faces natural disasters and other extreme weather events and power outages. According to Gratzke, implementing digital tools, deploying microgrids and integrating data analysis technology into grid planning will add value and strengthen the nation's infrastructure.
Technological Advancements
Public transit is becoming a more popular method of transportation as Americans want alternatives to driving. Malcolm Dougherty, P.E, Senior Vice President and West Regional Director at Michael Baker International writes in his column that we should expect to see more bus lanes, quicker modes of travel and a better management of congestion. 
"We expect to see a change in priority from new road and strictly widening highway design projects to an increase in strategic capacity expansion projects such as HOV and express lane projects, emphasizing the efficient movement of people rather than single occupancy vehicles," Dougherty said.
As our awareness about climate change grows, companies are making changes wherever they can. Electric vehicles are a way companies are supporting the efforts of climate activism as they are building more modes of electric transportation.
"The electrification of our transportation system has the potential to revolutionize how people and goods move across our country and the world, while also impacting decarbonization and improving resiliency," Dougherty said. 
The nation's infrastructure is finally receiving much needed attention. The passage of the IIJA will address the needs of our buildings, roads, bridges and much more. It will create jobs, set new standards and ultimately accelerate the efforts put forth by people in our industry.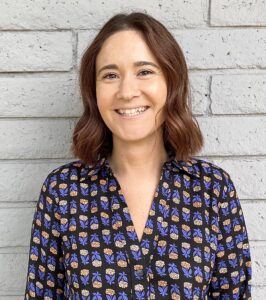 Aurielle Weiss is the Assistant Editor for American Infrastructure Magazine. She may be reached at aurielle@buillder.media.