Phoenix's Drought Pipeline Project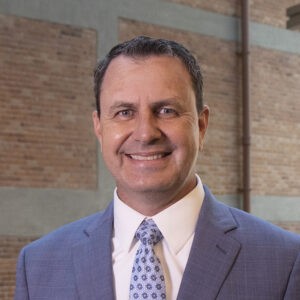 By Troy Hayes
The current megadrought in the southwest has forced cities to take extraordinary steps to ensure that they can continue to thrive in the desert as the climate gets hotter and drier. Colorado River shortages have led to cutbacks for some, and additional cuts will likely impact Phoenix's Colorado River supplies in the next several years.
That prediction is based on continuing declines in Colorado River flows and recent action by the United States Bureau of Reclamation to protect power generation at Lake Powell. That decision will accelerate declines in Lake Mead, the reservoir which supplies the Colorado River water to Arizona.
The City of Phoenix has been preparing for shortages for decades. The City has a robust and diverse water portfolio with multiple sources and contingency supplies. We have invested in infrastructure, underground water storage and conservation in anticipation of a Colorado River shortage.
One of those significant investments is the $300 million Drought Pipeline Project, which is currently under construction. The project includes a new pipeline to North Phoenix from a water treatment plant in central Phoenix. That pipeline will allow the City to deliver water from the Salt and Verde rivers to over 400,000 people who are currently entirely dependent on Colorado River water. Construction began in 2021 and is expected to be completed by the end of 2022. The complex project consists of 12 miles of new pipeline and four new pump stations. The pipeline will travel through preserved land, under a freeway and major thoroughfares.
"That pipeline will allow the city to deliver water from the Salt and Verde rivers to over 400,000 people who are currently entirely dependent on Colorado River water."
The new 66-inch pipeline will supply water during times of restrictions for the Colorado River. The project required countless hours of planning and coordination by City engineers, operators, consultants and contractors. But a pipeline of this size is difficult to construct in the already developed portions of Phoenix. To avoid major utilities and other obstacles, crews are building 10 tunnels, with the largest one being constructed under the Arizona State Route 51 freeway.  
The pipeline will be one of the highest-pressure pipelines in the Phoenix water system and is constructed of steel pipe segments with cement internal lining and urethane external coating to prevent corrosion and an impressed current corrosion protection system. The pipe segments are welded together, tested and surrounded with a concrete slurry before additional backfill and the restoration of roads and natural open spaces. The robust design and extensive testing are part of the effort to help protect the pipeline for decades.
In addition to the large pipeline, four large pump stations are needed to move treated drinking water throughout the system. The largest pump station, located at the 24th Street Water Treatment Plant, can move 76 million gallons a day. The improvements will support the existing residents in north Phoenix and future growth. 
The Drought Pipeline Project was financed through the City's first-ever Sustainability Bond issuance. The eligibility to use Sustainability Bonds was based on the project's social impacts of sustainable, clean water management and its climate adaptation and mitigation benefits. The City utilized its Green and Sustainability Bond Framework to identify that the project was in alignment with several United Nations' Sustainable Development Goals.
Phoenix has always been forward-thinking and continues to plan for future growth. Over the next several years, the City will be constructing a new drinking water reservoir near Cave Creek Road north of Tatum Boulevard along with a 36-inch water transmission main under Cave Creek Road, and a new reservoir at 56th Street and Deer Valley Drive along with a new 48-inch water transmission pipeline along Deer Valley Drive from the Union Hills Water Treatment Plant. Those large infrastructure improvements will provide redundancy and support growth in the northern portions of the water system.  
The City has worked hard to develop a sustainable water supply and has been designated by the State as having a 100-year assured water supply. In addition, Phoenix recycles nearly all its wastewater, delivering it for use in agriculture, energy production, urban irrigation, aquifer recharge and riparian wetland maintenance.
Phoenix will continue to plan, invest and conserve to ensure sustainable growth while providing safe, clean and reliable water to its customers without interruption. The City has developed a robust water resource portfolio over many decades and will continue to take proactive actions to prepare for even deeper shortages on the Colorado River. 
Troy Hayes is the Director of Phoenix Water Services. He has been with the City for more than 20 years.