Portland: A City of Placemaking
Portland is about moving people and shaping places—placemaking with intentionality
By Charlie Hales, Mayor of the City of Portland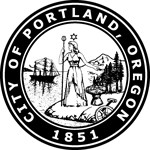 Stretching across the Willamette River is a stunning new bridge that is the first of its kind in the country: it transports pedestrians, bicycles, public busses, streetcars, and light rail, but no single-occupancy vehicles.
Tilikum Crossing—the "Bridge of the People"—is the most amazing new bridge in America. It's the newest addition to the infrastructure that makes Portland who we are. Yes, our infrastructure is a collection of tools that move people, but they're also pieces of art. The beautiful, multicolored streetcars that circle our inner city, whose five colors represent different sectors of Portland, are art. The tram that floats through the sky and connects Oregon Health and Science University with the South Waterfront is also art. Portland is a city of creativity and innovation—placemaking with intentionality to build a city that is affordable, livable, and equitable.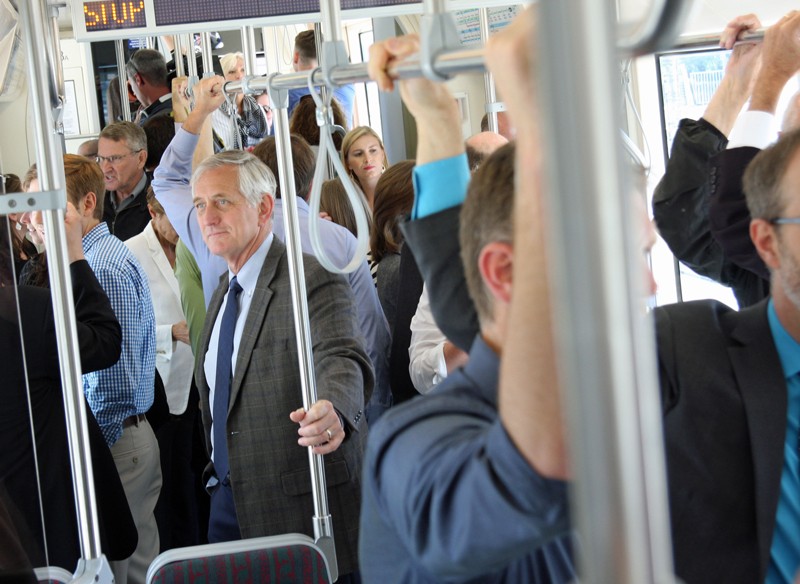 In Portland, we are about moving people and shaping places. Some smart-growth critics jeer at the idea of "placemaking," dismissing it as an airy notion or a planner's conceit that could not possibly be realized.
But look at Portland—case closed. Portland Streetcar's 16-mile system loops the central city, and connects Portland's prized neighborhoods. The streetcars begin at South Waterfront's budding development and travel to downtown's commerce, on to Northwest's quaint restaurants, and then across the river to the North, Northeast, and Southeast residential areas and walkable neighborhoods. MAX stretches across Portland and into the suburbs, providing light rail access that, when I was a city commissioner in the 1990s, I extended to the airport. Fallow land transitioned into great neighborhoods that included pedestrian and bicycle infrastructure along with public transportation. This is the visionary city planning of Portland, driven by a goal of placemaking, that has caused the world to beat a path to our door.
Today, we continue forward. Portland is full of great neighborhoods where residents can walk to the farmers market, local movie theater, and brew pub down the street; they have some of the amenities of great urban neighborhoods, but that's only about half the neighborhoods in Portland. The other half are not yet complete. Some areas were incomplete semblances of suburbia when they were annexed into the city, and since then city leaders have been working to make them complete with hyper-local economies, neighborhood parks, and services within walking distance.
There's already been significant progress in rectifying those inequities with investment focused on retrofitting parts of Portland—not to be physically identical to the old neighborhoods, but rather to have the ingredients of the complete neighborhoods Portlanders want. Last fall, voters renewed the parks bond I created as a city commissioner in the 1990s, providing $63 million in revenue to repair and maintain parks. And there's been an effort to add amenities to parks in East Portland that I'd built as a city commissioner. Portland was one of 10 cities to win a City Climate Leadership Award from the C40 Cities Climate Leadership Group for the Healthy Connected City strategy that aims to make 80 percent of the city's neighborhoods complete by 2035.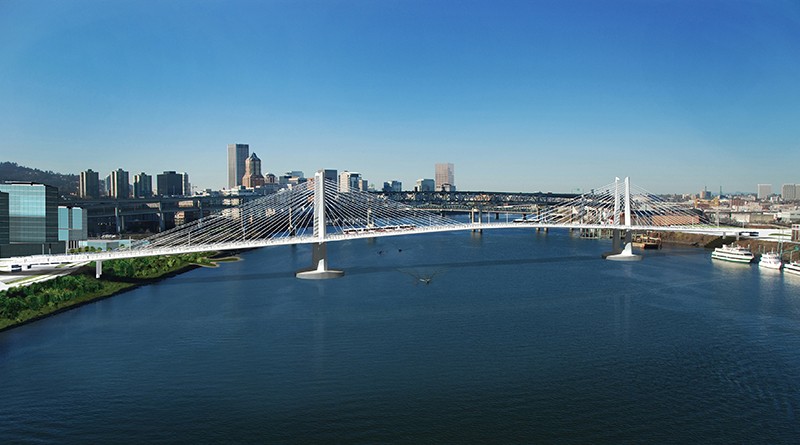 Our Healthy Connected City strategy emphasizes Portland's efforts to be a sustainable city with great neighborhoods by intertwining our infrastructure and climate action agendas. I view government's role, my role, as ensuring climate action isn't just about being green, but also about being equitable. Improving access to the tools our cities use to fight climate change will have a twofold benefit: reducing carbon emissions and building more equitable cities. We've seen the benefit—Portland has reduced carbon emissions by 14 percent from 1990 levels even as our population has grown 26 percent and local jobs by 12 percent. The new light rail line that glides across Tilikum Crossing was a $1.5 billion endeavor. It also provides public transportation for a 7.3-mile stretch of businesses and residences in southeast and southwest Portland; this creates an incentive to take transit instead of drive, and reduces carbon emissions to make our neighborhoods and cities more accessible and livable. I for one take the new Orange Line almost daily!
Portland is about moving people and shaping places, about placemaking with intentionality. We are leveraging our infrastructure investments creatively to pursue a goal of placemaking; we are building sidewalks and repairing city streets, refocusing economic development dollars on underserved neighborhoods, and launching bold initiatives to make our city livable. We take pride in the Portland story. I delight in the title "Choo-Choo Charlie!" Sustainable, equitable infrastructure is the life's work of many Portlanders who view infrastructure as a critical piece in the construction of a city that is affordable, livable, and equitable—a City of Opportunity.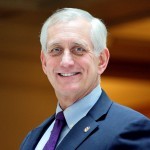 Charlie Hales is the current mayor of the City of Portland, having taken office on January 1, 2013.
Previously, Hales served on the Portland City Council from 1993 to 2002.
For more information, visit portlandoregon.gov.