Planning for the Unplanned
Unprecedented flooding of 24 low-flood risk parishes in Louisiana this past summer highlights the human element of our disaster-relief infrastructure, realized
in our National Guard and underscored by their ability to plan for the unplanned
By Genevieve Smith
The August Floods
On August 11, 2016, the rain started to fall in Southern Louisiana. Shortly thereafter, the rain wasn't falling so much as rapidly unloading three times more water than Hurricane Katrina over 24 parishes not known and not prepared for flooding. Rainfall rates of two to three inches an hour were reported and totals exceeded nearly two feet in some areas as a result of the relentless storm system remaining virtually stationary over the afflicted area. As a "no-name" storm, the National Weather Service dubbed it a "once in 1,000 year event."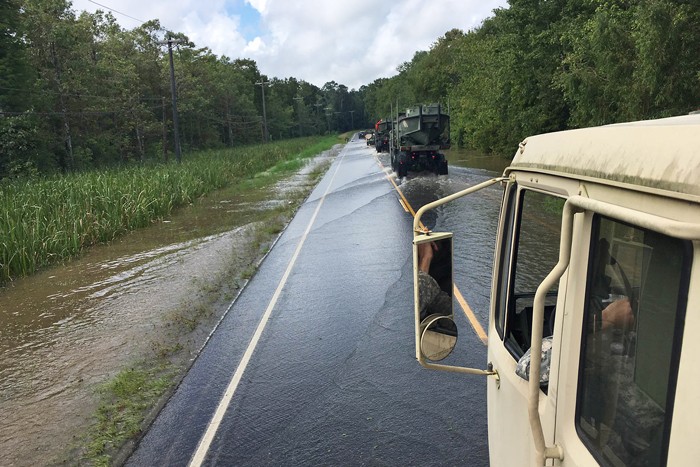 The flooding began in earnest the next day and by August 13, a flash flood emergency was issued for areas along the Amite and Comite rivers. In two days time, those two rivers would become more than 10 flooded rivers – eight at record levels – wreaking havoc on the surrounding plains. The fallout of a single levee being overtopped along the Amite River meant the destruction of nearly 15,000 structures – one-third of all homes in Ascension Parish. An official estimated that 75 percent of the homes in Livingston Parish, one of the hardest hit areas, were a "total loss". It is thought that over 146,000 homes were damaged in Louisiana due to the flooding. 13 people lost their lives.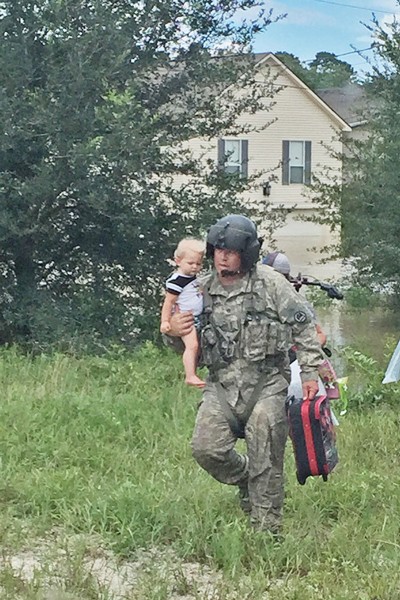 Louisiana is no stranger to flooding. Especially after Katrina, infrastructure experts of every discipline leverage all available tools, from their education and intellect to the latest data and research by other experts in their field, to ensure systems are in place for when things go wrong. Infrastructure is planned, approved, built, and operated according to elaborate rules, standards, and criteria established by clients and regulatory authorities for the express purpose of ensuring public safety and the rebound of vital community services after a natural disaster. Disaster resistant infrastructure, stormwater channeling, and levees – these are all critically important. That being said, at the end of the day, Murphy's Law rules. There will always be a time when it all still goes wrong. Enter the human element of our national infrastructure: when even our best-laid plans go awry, The National Guard has a plan for that.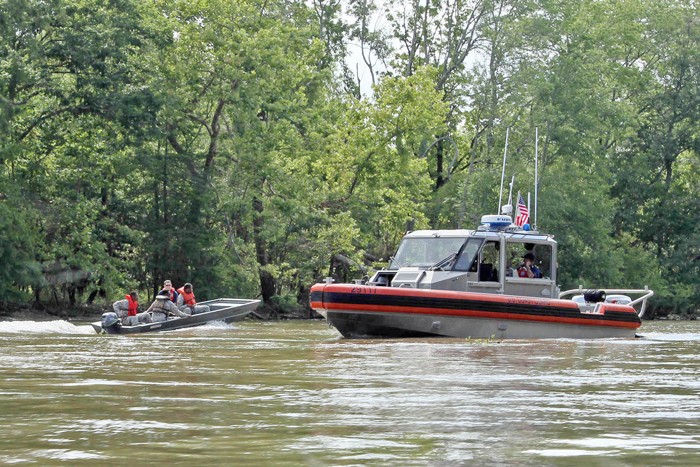 "Always Ready, Always There – for 379 years" is emblazoned on the homepage of the National Guard's website. On December 13, 1636, the first militia regiments in North America were organized in Massachusetts and are the oldest iteration of the National Guard as we know it today. As a reserve military force, it is composed of military members of each state and territory, and a system whereby Governors call upon or "activate" reserve members as needed to respond to a State of Emergency. There are many nuances to the governance and structural hierarchy but it all boils down to the same idea: Guardsmen and women are the first line of defense for our country, especially when the threat is Mother Nature herself and our failure to properly assess and prepare for her moods.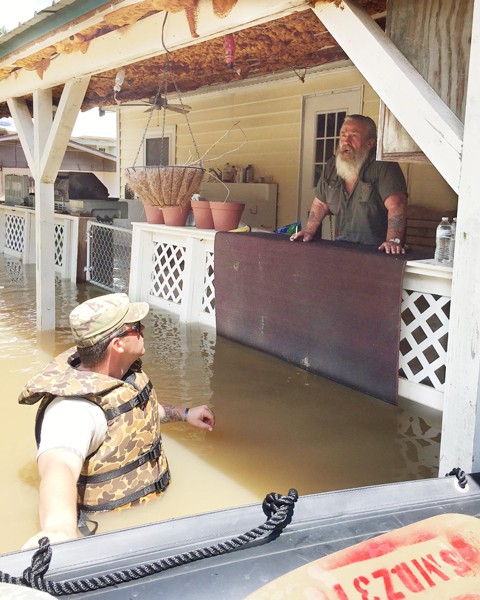 So, how does one plan for the unplanned? In a nutshell, it comes down to robust resources, well-trained and maintained. "In this situation, we had the resources to cover all the emergent requirements at once, " said Lt. Col. Kenneth Baillie of the Louisiana National Guard. "On any given day, we're somewhat better than 10,000 people strong. We have the ability to put a lot of soldiers out – that's Army and Air – into the area to help people immediately." In terms of assets, the Guard relies on a fleet of boats, high water vehicles, personnel, and aviation equipment that they maintain at a high rate of readiness, physically and theoretically exercising procedures and processes of their All Hazards Plan early and often.
Born out of Katrina, the All Hazards Plan has benefited from 10 years of the best planners and strategists in the Guard honing and evolving it into its current version. "Every year we exercise the plan and, as situations require, we update the plan," said Baillie. "Due to this plan, if called on, we can reply – even for a no-notice event which is what [the floods were] – we're able to go from a standing start to a run in less than 12 hours."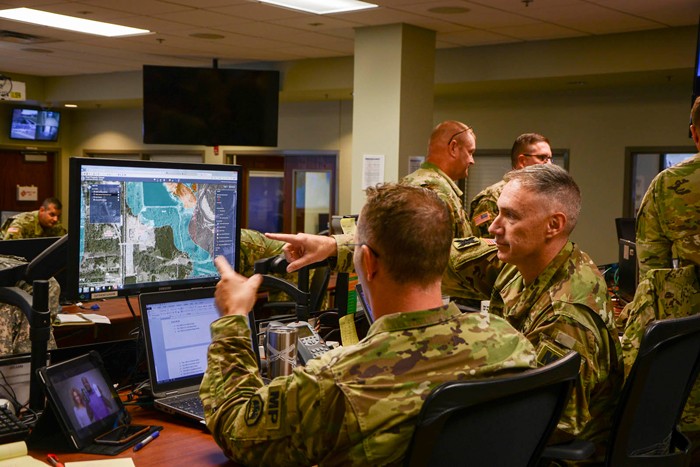 Critical factors that facilitate the ability of their All Hazards Plan to function properly are flexibility and seamless communication. This, surprise surprise, is also planned. "We talk to every state agency and we routinely make sure that they understand what our plan and our response capabilities are. We also make sure we know what their plans are and we integrate our plan with their plan," said Baillie. Something for city management officials elsewhere to take away: planning ahead who will communicate with whom within different agencies and how in times of crisis, like the Guard does. This allows for the necessary flexibility paramount to a plan's success. "You have to build in flexibility to deal with the things that might not have been foreseen or things that are changing more rapidly than you thought they would. Flexibility and communication are the key," said Baillie. "The safeguards are having a plan, exercising the plan, communicating the plan and, of course, executing the plan."
But what it really comes down to are the people of the Guard. Even soldiers in reserve are ready to drop everything and come in to help when needs arise. As soon as the Adjutant General makes the decision on the amount of personnel a situation calls for, the calls start going out. "Bottom line, as soon as we make the call, people start coming in and, in this instance, we went over 3,500 in just a few days," said Baillie.
What makes that number more impressive is the fact that these were guardsmen who were dealing with the floods just like everyone else. Baillie noted, "[These men] were affected by the flooding and they left their homes to come in in uniform," Baillie noted. "These young men and women, they do this because they believe in helping people where they live.
Genevieve Smith is the Editor for American Infrastructure magazine. She may be reached at gen@penpubinc.com.