Phoenix's Bold Leap Towards Water Sustainability
Converting wastewater into high-quality drinking water offers a sustainable water solution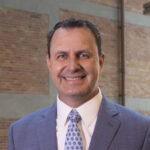 By Troy Hayes
As the Director of the Phoenix Water Services Department, it's exciting to share the innovative steps Phoenix is taking toward water security. Amid persistent drought conditions and an urgent need for sustainable water solutions, Phoenix has introduced an ambitious plan: converting wastewater into high-quality drinking water using advanced purification processes.
Phoenix is firmly dedicated to establishing a locally controlled, drought-resistant water source – advanced purified water. This refined water is projected to be directly piped into our distribution systems or channeled into our raw water storage reservoirs, eventually making its way to our drinking water treatment plants.
The Phoenix City Council recently approved a Memorandum of Understanding (MOU) that invites other Arizona municipal water providers to collaborate on a regional advanced water purification facility financing study and project plan. This non-binding agreement is part of a larger initiative to establish an advanced water purification facility, leveraging cutting-edge technology to recycle wastewater into safe drinking water. The facility is expected to recycle around 60 million gallons of water per day once operational.
The treatment procedures involved mirror those used in the bottled water industry, encompassing ultrafiltration, reverse osmosis, granular-activated carbon, ozone, UV and more. These are tried and tested methods that are becoming increasingly efficient, scalable and cost-effective.
Advanced purified water meets or even surpasses federal and state drinking water standards, ensuring its safety for consumption. This water undergoes rigorous real-time monitoring and must comply with the strict standards set by the Safe Drinking Water Act before being distributed to the community.
The facility is expected to recycle around 60 million gallons of water per day once operational."
Several cities in the Valley have shown interest in contributing to this new facility. The plan is to finalize agreements with these cities within the next year, with the expectation that the entire plant will be operational by the end of the decade.
In addition, the Cave Creek Water Reclamation Plant in Phoenix is undergoing a significant upgrade to include an advanced water purification facility. This plant, slated to be operational in 2026, will be capable of producing approximately seven million gallons of advanced purified water daily.
While this approach is a first for Phoenix, it's not new to the world. Communities across the United States and around the globe, including California and Texas, have successfully implemented advanced water purification systems.
Advanced purified water is a central component of our strategy to diversify our water supply, ensuring we are not overly dependent on a single source that might be threatened by drought, such as the Colorado River.
Phoenix's substantial investment in water purification technology reflects our commitment to providing our community with a secure, reliable and sustainable water supply in the face of climate change and drought.
This commitment to water security is just one part of Phoenix's larger vision for a sustainable and resilient future. While the advanced purified water initiative serves as a key pillar of this plan, there are other measures being taken by the city to ensure its long-term environmental sustainability.
Recently, the Phoenix City Council unanimously approved the "Sustainable Desert Development Policy." The new conservation guidelines are presented as rezoning stipulations, encompassing a variety of regulations designed to conserve water. These include restrictions on non-functional turf, a requirement to meet the U.S. Environmental Protection Agency's WaterSense or similar certification, the planting of drought-tolerant and native plants, outdoor irrigation standards, enhanced standards for swimming pools and more. The City's Planning and Development Department will initiate the rollout of these draft stipulations and collaborate with applicants to determine how, when and where they will be implemented.
These efforts build on Phoenix's longstanding commitment to forward-thinking water policies that benefit the region. Their actions align seamlessly with the City Council's recent decision to leave up to 150,000 acre-feet of water in Lake Mead over the next three years. The innovative approach of the Phoenix Water Services Department goes beyond simply providing water. It's about pioneering a sustainable future for the city and its residents and setting an example for other cities around the world. Phoenix's journey towards water security is a testament to the power of innovation, collaboration and resilience in the face of pressing environmental challenges.
Troy Hayes is the director of Phoenix Water Services. He has been with the City for more than 20 years. For more information, visit www.phoenix.gov/water.