Phoenix: Making Smart Investments for the Future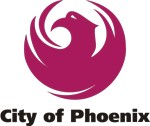 In this first of six installments, the city of Phoenix, Ariz. dissects the passing of a transportation funding package to improve the city's infrastructure and making stormwater infrastructure a top priority in light of severe flooding in 2014
By Kate Gallego
Photography by Arizona Department of Transportation


When most people think of Phoenix, many things may come to mind—our warm, sunny weather, our beautiful desert landscapes, our second-to-none Mexican food—but being a leader in infrastructure investment may not be first on your list. However, a good story is unfolding in Phoenix, where our city is making the investments we need to think wisely for our future.
Around six months after I was elected to office, Phoenix suffered what was one of the most severe flood events in living memory. This 100-year storm event brought to light an issue that hadn't come up much in my recently completed campaign for public office—the need to make serious investments in a habitually underfunded stormwater infrastructure system. I met people whose homes were destroyed, and constituents who put a very human face on what for many had previously been a wonky issue. Even though I had not chosen this issue to be the centerpiece of my campaign, this issue had chosen me.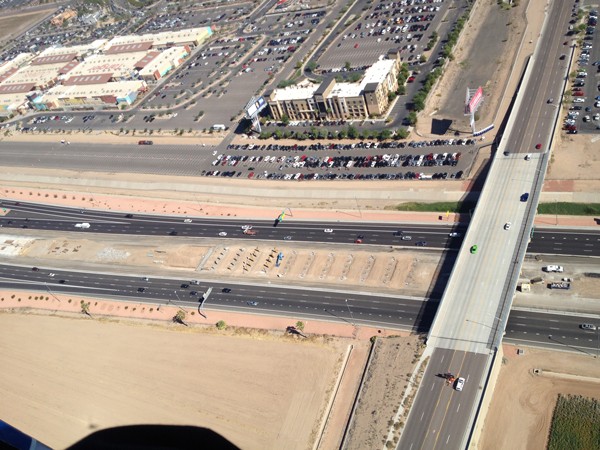 While at first it took a while to get the lay of the land, I worked together with my colleagues on the City Council to try and devise creative financing and begin the critical if sometimes unglamorous work of securing the investments we needed. The city of Phoenix recently completed the largest regional stormwater retention basin to be constructed, to date, in South Mountain – an area in my district, prone to severe flooding, that was significantly impacted by the torrential rain storms that swept through the Valley in 2014. The newly constructed $4.5 million retention basin was designed to provide holding capacity for excess stormwater to allow adjacent receiving channels time to drain and prevent overflows and will serve as an «outfall» for the future planned storm drain systems.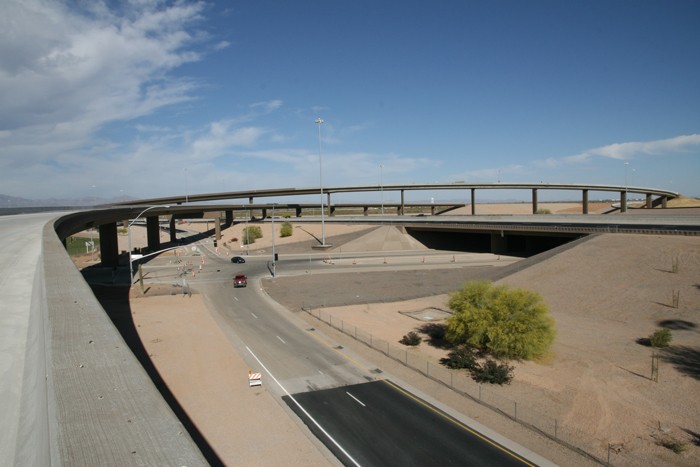 In addition to enhancing stormwater management, the perimeter around the dual-purpose retention basin features a parklike setting with landscaping that includes shade trees and native shrubs and a nearly one-mile long, 12-foot wide, multi-purpose path that provides a new amenity for the community. Building an outfall is a critical first step before constructing the rest of the drainage system. By working together with county and regional leaders, we took a first step in aggressively improving our infrastructure to handle heavy rainfall.
Having seen the importance of infrastructure in the realm of stormwater, I soon began to focus my attention on another area, transportation. I chaired the campaign to pass Proposition 104, a voter approved transportation plan through 2050. This plan was an "all-of-the-above" multimodal approach—to fund not only a historic expansion of our wildly successful light rail system, but to also fund improvements to streets, sidewalks, and bike infrastructure.
Already the plan is bearing fruit. In April 2016, Route 32 was added to provide local bus service in an area of the city that had been without bus service for years. This area, which includes a large concentration of the city›s refugee community, will now have more direct access to work, school, stores and cultural and entertainment options. We also have invested $22.94 million and have announced a new station will serve local businesses and provide added convenience for riders who are traveling from across the Valley to access independent lifestyle resources for people with disabilities at Ability360, a local community center oriented toward people with disabilities.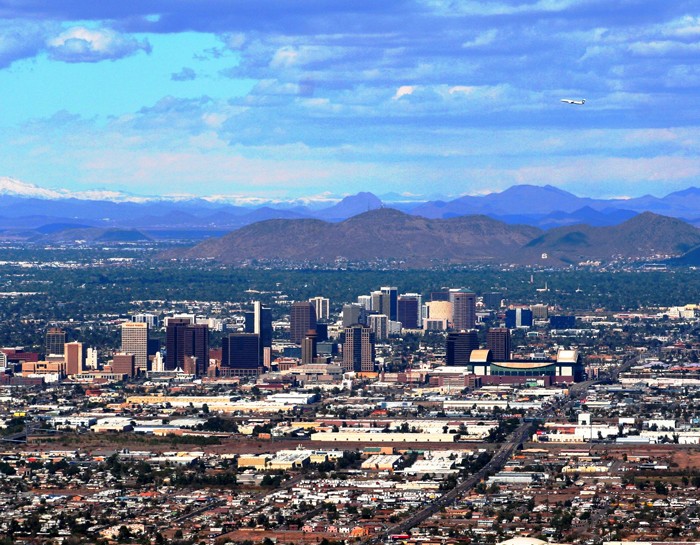 Our biggest roll out for 2016 thanks to Proposition 104 was October's $17 million expansion of local bus and Dial-A-Ride hours. This included extending the service day by three hours, seven days a week, to match light rail hours Monday to Thursday, as well as increasing frequency on Phoenix bus routes to 30 minutes or less. It doesn't end there, because this April we are planning to extend the hours of Friday, Saturday and Sunday again to ensure Phoenix's local bus service operates the same hours as light rail.
We also have expanded light rail service. One new extension that opened this year already serves 5,000 riders per day. We are in process to begin soon on the South Central Light Rail Extension, an approximately five mile extension connecting Downtown to South Phoenix, the historically minority-majority area of the city I am proud to represent. Total investment for the project was $704 million—while obviously not all that is City money, we are clearly taking transit infrastructure seriously.
Don't look now, but Phoenix has quietly and methodically gone from being a boom-and-bust city to one that has reoriented toward making serious investments in our infrastructure. I've been proud to help lead this effort, and expect that as we have come into our own, Phoenix is a community that will continue to invest wisely in our future in the years to come.
Vice Mayor Kate Gallego represents District 8, a diverse area that includes everything from one of the world's busiest airports to the world's largest municipal park. As a member of the Phoenix City Council, Kate has focused her energy on economic development and improving Phoenix's transportation system. She led the campaign to pass Proposition 104, the city's transportation plan through 2050. She may be reached at council.district.8@phoenix.gov.