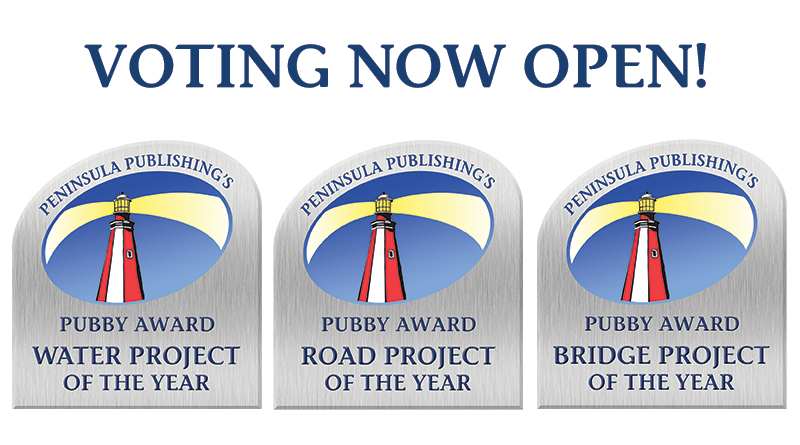 Peninsula Publishing's 2023 Annual Pubby Awards
Have you got any exciting projects to share? Know of any projects that went above and beyond in 2023? Well, we at Peninsula Publishing are pleased to share that the American Infrastructure Annual Awards Issue is on the books and we're taking submissions for our Pubby Awards in the categories of "Road Project of the Year," "Bridge Project of the Year," and "Water Project of the Year."
Projects must have been completed within the last year (Oct. 2022-Present). Please include Project Name/Project Owner/State.
Please take a moment to fill out the nomination form below. Your nominations will be confidential and carefully considered by the staff of Peninsula Publishing.
The winners will receive a 3-5 page feature article in the upcoming issue of American Infrastructure, which will highlight the project and companies involved. This issue will also feature articles from city officials and municipal management professionals.
Deadline for nominations is November 1st — so please get yours in now!