Ohio's State Capital Infrastructure Program
Public Works for Ohioans.
By Linda S. Bailiff
In the State of Ohio, the Ohio Public Works Commission's office of eight staff, administers the State Capital Infrastructure Program. The program finances local government infrastructure projects; roads, bridges, water supply systems, wastewater treatment systems, stormwater collection and solid waste. 
It's supported by bonds originally authorized in 1987 and reauthorized by Ohio's voters three times. The most recent ballot issue in 2014 passed with 65% of the vote allowing the issuance of $1.875 billion in general obligation bonds over the course of 10 years. The program also received an initial $25 million annual increase to $175 million for the first five years and then to $200 million for the remaining five years. 
What largely makes this program successful is our local government project selection model. The state's 88 counties are divided into 19 regional districts overseen by committees ranging in size from seven members in a single county district in northeast Ohio to 30 members in an 11-county district in Southern Ohio. 
Committee membership is statutorily defined including county commissioners and engineers, municipal and village mayors, township trustees, and a private sector member experienced in local infrastructure planning and economic development. 
"The health, safety and quality of life of our residents and our state's economic future relies on the ability to invest in and provide critical infrastructure…"
The districts receive their annual allocations according to a population-based formula. They then solicit project applications from their local governments and regional water and sewer districts. Applications are vetted, rated and ranked according to the Commission-approved district methodologies which are based on criteria defined in the Law. 
Emphasis is on repair and replacement and the evaluation includes health and safety concerns, age and condition of the existing infrastructure, project readiness, cost and the ability and effort of the recipient to assist in financing. 
Of a district's allocation, 90 percent is allocated for grants and the remaining 10 percent for loans and local debt support. The loan interest rate is zero percent, and the term cannot exceed the lesser of the infrastructure's weighted useful life or thirty years. Loan repayments are returned to the originating district to include with the next year's round, and the current allocation is nearly $43 million. 
Prior to the district allocations, two set asides are taken. Ten percent, $20 million, is used for the Small Government Program. This program permits villages and rural townships with populations less than 5,000 for a second chance to compete for funding if not selected at the district level. Up to six percent, $12 million, is provided to the statewide emergency program. 
This first-come, first-served program is administered by the Commission director for projects resulting from a catastrophic event that pose an immediate threat to public health and safety and require immediate action. As can be imagined, these funds tend to go quickly and especially in the late winter and spring when heavy rains cause road slips in Ohio's hilly regions. 
In addition to the regional selection process, the other ingredient that makes this program popular and efficient is that the Law places project delivery responsibilities on the local recipient. Once a project agreement is executed, the recipient is responsible for design, bidding and awarding, and seeing the project constructed to completion. 
The Commission pays the bills, either directly to the vendors or as reimbursement to the recipient, and typically within a week of receipt of the information, which is submitted through the Commission's new web portal, Public WorksWise. 
This bond program helps communities accomplish projects at a lower cost and that would likely not be feasible without assistance. We fund more than 400 projects a year which benefit counties, cities, villages, township, and water and sewer districts. 
Many Commission projects are part of a much larger infrastructure effort to make overall system improvements. In the most recent round, for every $1 dollar in Public Works bond funds, another $3.55 was leveraged in local funds and other sources. 
We've funded over 20,000 projects statewide since the inception of this program. Projects range significantly in size from small road paving projects and culvert replacements to multimillion dollar bridge rehabilitations, sewer separations, and water and wastewater treatment plant replacements. Each project makes a difference to its community. 
The health, safety and quality of life of our residents and our state's economic future relies on the ability to invest in and provide critical infrastructure – safe roads and bridges, clean water, and available sewer services.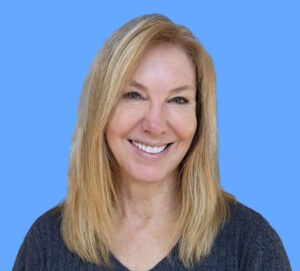 Linda S. Bailiff is the Director of the Ohio Public Works Commission. For more information, visit www.pwc.ohio.gov.