NLC CEO Reacts to President Biden's State of the Union
WASHINGTON, D.C.  – National League of Cities (NLC) CEO and Executive Director Clarence E. Anthony issued the following statement in response to President Biden's State of the Union address:
"Cities, towns and villages are on the front lines of helping our economy rebuild and recover after the COVID-19 pandemic. Communities of all sizes were challenged by the public health emergency and economic crisis, and local leaders rose to the occasion. Thanks to federal investments through the American Rescue Plan Act (ARPA) and the Bipartisan Infrastructure Law (BIL), our communities are facing those challenges head on and paving the way for a more equitable future," Anthony said.
"In his State of the Union address, President Biden recognized the historic impact of these laws and laid the groundwork to continue to strengthen our economy. He highlighted how the American Rescue Plan act is helping local governments beat the COVID pandemic, support vulnerable communities, and increase public safety. He shared our enthusiasm to strengthen and rebuild the infrastructure that keeps Americans and our economy moving. We thank President Biden for his clear vision and we look forward to continuing to build on federal-local partnership for the benefit of all residents."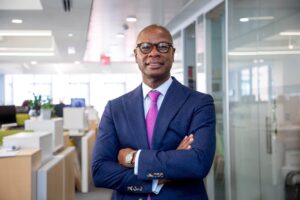 This partnership extends to our commitment to democracy. As President Biden said, we stand with the Ukranian people. And we stand behind the President as he gathers our allies around the world against Russia's aggression and attacks on democracy."
The National League of Cities (NLC) is the voice of America's cities, towns and villages, representing more than 200 million people. NLC works to strengthen local leadership, influence federal policy and drive innovative solutions. Stay connected with NLC on Facebook, Twitter, LinkedIn and Instagram.