Municipality of the Year: Indianapolis is A Leader in Infrastructure
Equity is at the heart of their city.
By Aurielle Weiss 
Indianapolis, the largest city in Indiana, is truly the crossroads of America. It's home to the Indy 500, multiple Fortune 500 companies and has just received one of the highest grades on ASCE's infrastructure report card. 
Infrastructure is on the minds of everyone as lawmakers have just passed the largest infrastructure package in over a decade. Indianapolis will be greatly impacted by President Biden's Bipartisan Infrastructure Framework. 
It will create safer streets, strong bridges and enhanced transit. The City has 513 bridges in its infrastructure network of which 60% are at least 50 years old and 20% are at least 70 years old. The investment from this bill will allow Indianapolis to address the aging infrastructure, like the bridges, that are quickly reaching the end of their lifespan.
As one of the leaders in U.S. infrastructure, Director of the Department of Public Works, Dan Parker shares how they've been able to rise to the top. 
"It's exciting to be appreciated for the work we've done to rebuild and maintain Indy's greenways, roads and stormwater infrastructure; yet we know we must continue down the paths we've begun in order to pursue better infrastructure solutions for the residents of Indianapolis," Parker said.
How Indianapolis Got to The Top
Equity is a centerpiece of their program, prioritizing projects based strictly on need rather than on which side of town they exist. This year, Mayor Hogsett's Circle City Forward initiative partnered with the City-County Council to provide funds for a $25 million package of residential street improvements for next construction season based on neighborhoods' median household income, targeting projects in areas which may have traditionally seen a lack of infrastructure investment.
They also focus on fully reconstructing streets rather than simply resurfacing them. This  leads to a longer-lasting product for Indy residents and is also less of a burden on maintenance teams. They continue to strengthen maintenance efforts, including building on the addition of a second shift of "after hours" maintenance crews in the past several years allowing them to respond to all kinds of issues that pop up outside of standard hours.
"Indianapolis has continuously made investments in infrastructure a priority over the past several years due to its direct effect on the quality of life our residents experience every day." – Mayor of Indianapolis Joe Hogsett.
Indy got creative about how to fund their infrastructure deficiencies. In the past five years, they've doubled the size of their capital infrastructure program by a number of methods. They created the Indianapolis Neighborhood Infrastructure Partnership matching-grant program, bringing in economic development dollars for infrastructure improvements and strategically financing various projects with bond funding. 
As Indianapolis has clearly succeeded, they continue exploring partnerships at all levels of government in order to better provide for stable and consistent methods of funding that will address potential needs.
Popular Projects 
Monon Trail over 38th Street: a construction cost of nearly $4.6 million, a pedestrian bridge for the popular Monon Trail will eliminate the need for pedestrians and cyclists to cross a 6-lane thoroughfare at grade.
Fall Creek Trail extension: they are in the final phase of a nearly $7 million extension to the Fall Creek Trail system including multiple pedestrian bridges and ADA infrastructure upgrades in the Riverside neighborhood which will provide a regional connection for pedestrians and cyclists from downtown Indianapolis all the way to Fort Benjamin Harrison on the far northeast side of the City.
East Market Street: the nearly $8 million reconstruction of E Market Street (one part of an overhaul of the Monument Circle street system downtown), includes improved pedestrian and stormwater infrastructure as well as narrowed but enhanced traffic lanes.
Delaware Street: a complete reconstruction of this key Indianapolis thoroughfare through the downtown core. At a cost of nearly $5.5 million, construction is replacing layers upon layers of deteriorating base—as well as trolley tracks that have been paved over historically—and building a new, seamless base that will better support traffic on the surface.
N Keystone Avenue: comprising approximately 32 lane miles along one of Indy's busiest thoroughfares, the $13 million improvement of Keystone Avenue between 39th Street in Midtown and I-465 on Indy's far north side.
This slideshow requires JavaScript.
Facing Challenges 
Since the consolidation of Indianapolis and Marion County more than 50 years ago, the sheer amount of pavement that must be maintained makes Indianapolis something of an anomaly among cities of similar size.
In the time since, Indy has also inherited several former highway segments, many of which now see much less traffic due to the popularity of the Interstate system; leading to roadway widths becoming inappropriate for the traffic these roads now carry each day. 
In the context of the changing needs of neighborhoods and an increased focus on multimodal infrastructure to improve residents' quality of life, Indy DPW is challenged to maintain more than 8,400 lane miles of streets and thoroughfares while also working to pivot toward safer, often smaller streets and increased connectivity for pedestrians and bicyclists.
Like many cities, Indianapolis is trending toward more frequent and intense weather events as a result of global climate change. More volatile freeze-thaw cycles (with temperatures warming overall) are forcing Indy DPW to consider how it approaches both equipment needs for addressing winter conditions as well as how best to address potholes and road deterioration in the spring.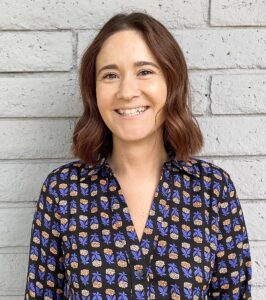 Stormwater infrastructure projects also must be designed with climate change in mind, as many of the former ways of categorizing storms and appropriate infrastructure (10-year flood event, 100-year flood event, etc.) must now be reevaluated as we plan for greater precipitation. 
Aurielle Weiss is the assistant editor at American Infrastructure magazine. She can be reached at aurielle@builder.media.