Minneapolis Turns Towards the Future
The numerous accolades heaped on the most bike-friendly city in America haven't kept Mayor Hodges from thinking outside the box for ways to improve
By Mayor Betsy Hodges
In Minneapolis, our infrastructure is the envy of cities across the country. Delegations from around the nation marvel at our parks and our bikeways. It's hard to blame them—Minneapolis has the No. 1 parks system in 2016 the country, according to the Trust for Public Land. According to the Copenhagenize Design Co., who annually publishes a worldwide list of the best bike cities, Minneapolis is the best bike city in America—and the only U.S. city to make their top 20 list. I encourage you to come visit and see for yourself.
Accolades, however, do not mean that we are free from challenges. It is true that we are internationally recognized for the best parts of our infrastructure. It is also true that we face the same challenges as every city—a need for continual investment, a need for smart solutions to difficult problems, and a need for equity to ensure that everyone in our city is served by our infrastructure.
Every day, I ask myself three questions. What are we doing to grow the city? What are we doing to make the city run well? What are we doing to move the dial on equity? These questions are central to each infrastructure challenge we face.
Our recent decisions on reinvesting in our street and park infrastructure and on dealing with a key transit corridor illustrate how these questions guide my decision making and drive us as a city towards our best outcomes.
STREETS AND PARKS
In the 1960's, Minneapolis made a generational investment in streets. Since that time, we have been getting by as best we can with patchwork solutions to larger problems. Minneapolis was rapidly approaching the point where, without meaningful action, the cost of repairing streets would have been significantly increased in the future. We knew that we had to act, and act now.
Earlier this year, I worked with the City Council and our independent Minneapolis Park Board to pass a historic, once-in-a-generation agreement to make significant capital and operating investments in our city streets and bridges, as well as our neighborhood parks. This inventive 20-year global agreement tied together our two largest infrastructure needs in one package to ensure that neither would be – nor could be—left behind.
Making large new investments—while being fiscally responsible—can be difficult. It takes a strong will and a willingness to make tough decisions. In Minneapolis, we made a case that our growing city meant we needed to act now. Our obligation to run the City well meant that we needed to fund our reinvestment responsibly, with money from real, transparent, guaranteed sources. We made the case that we can reinvest and we can do it in a way that means everyone in our city will benefit.
I am so proud that our city came together to make these tough choices. This is how we best meet the duty left to us by those who built our infrastructure, and how we ensure that the Minneapolis streets and Minneapolis parks we leave as inheritance for future generations are in top shape for the 21st century.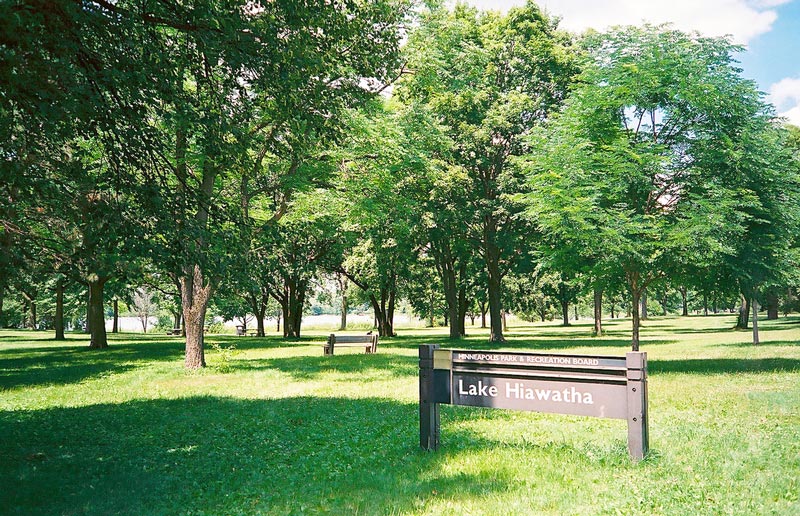 TRANSIT
The I-35W freeway that runs through Minneapolis has long been a source of controversy and division. When it was built, it was routed through historically black neighborhoods that lacked the political power to resist. To add insult, the freeway was designed to partially bypass Lake Street, a major thoroughfare that would have served those same neighborhoods. And of course, like most freeways built in the 1960s, I-35W was designed with almost no thought for transit or for the people who depended on it. Having no transit service or road access to Lake Street divided residents in these neighborhoods from the larger community and all that entails, including access to jobs.
50 years later, the freeway has become a critical part of transportation infrastructure in the city. As the freeway filled to capacity, a battle began over the future of the freeway. Some wanted to widen the freeway for cars, and others wanted to add light rail transit (LRT) to the freeway. That debate resulted in a stalemate in which it seemed there was no room for compromise.
The solution that brought us from controversy to consensus was innovation. We have worked with our partners to build a bipartisan, urban/suburban consensus for a limited, smart expansion of the freeway to construct bus rapid transit (BRT) in a tolled center lane. We designed the road from the inside out, putting transit in the fast lane. Now, instead of being passed by, residents along Lake Street will be served by a new BRT Station. Putting transit as our priority will provide access to a historically neglected neighborhood and provide high-quality, high-frequency transit for significant new ridership to jobs in both downtown Minneapolis and in the suburbs. We are closer than ever to meeting that goal.
These are two examples of the challenges we have faced. They are surely not unique to Minneapolis. Failure to invest in infrastructure is a nationwide problem. What is unique in Minneapolis is our passion for finding solutions, grounded in our pride in all that we do have. That dedication is what has made us a model for other cities around the country.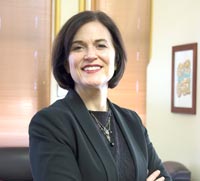 Betsy Hodges is the mayor for the City of Minneapolis.
For more information on the City of Minneapolis visit