Meet APWA: The Voice of Public Works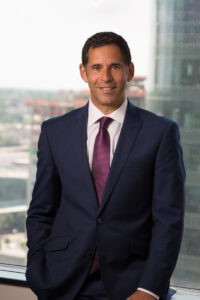 By Scott Grayson
What does a worker filling a pothole, a designer planning a new city facility, and a director of a multi-million dollar municipal department have in common? They're all members of the American Public Works Association (APWA). Founded in 1937, what began as a small non-profit association dedicated to enhancing the lives of public workers and the communities they serve, has become a 30,000+ member-strong association with 63 chapters and 97 branches in the U.S. and Canada.
"…What began as a small non-profit association dedicated to enhancing the lives of public workers and the communities they serve, has become a 30,000+ member-strong…" Scott Grayson, CEO of APWA
Composed of both individual and agency members, each year APWA solicits input from public works professionals to vote on trending technologies, narrowing it down to the top five. 
"The Top Five Public Works Trending Technologies results help our members identify the best technologies to help them deliver critical services to the public they serve," said Chief Executive Officer Scott Grayson, CAE. "We use these results to inform our education resources, making sure our members are always on the cutting edge of public works." 
For agency members, APWA offers a voluntary accreditation process. This process ensures agencies are following best management practices. Agencies who choose to become accredited commit themselves to achieving continuous improvement, which results in operational efficiencies, increased morale, reduced liability, and other benefits for both agency members and the public.  
APWA has a robust offering of print and online resources. Most print publications offered through APWA are authored by volunteer members, who generously share their expert knowledge with others and regularly review and update the publications to ensure they're fresh and meaningful. 
The APWA Reporter, a monthly print and online magazine, features a public works theme each month, with content contributed by members. It also publishes an annual update to the APWA Buyer's Guide, a print and online listing of public works vendor resources.
Since 1960, APWA has sponsored National Public Works Week to celebrate public workers and educate the public about the value public works professionals bring to their communities. Participating municipalities mark the occasion with resolutions and proclamations, and APWA members plan local celebrations. 
Throughout the week, there are social media contests, interviews and publicity designed to raise awareness to the public of all the vital functions public works professionals serve. With the "Great Resignation" affecting public works agencies, APWA is helping to strengthen the public works workforce through offerings that help hiring managers, such as the recently published Public Works Compensation Report and Salary Calculator for 2021 and the industry-leading WorkZone public works job board. 
Student outreach is also an important focal point of APWA's workforce efforts, with the Shaping the World of Public Works Toolkit that outlines career opportunities recently updated and released. Headquartered in Kansas City, MO, APWA is also in Washington, D.C. APWA engages in public awareness efforts that show the value of public works by advocating in government and the media on infrastructure and policy issues in both Washington and Ottawa. Most recently, APWA Government Affairs Team was heavily involved in lobbying for the bipartisan Infrastructure bill and now is leading the charge to ensure the Act gets funded. 
Learn more about APWA by visiting our website at www.apwa.net.