The AI Interview: Mary Joyce Ivers, President of the American Public Works Association, and Scott Grayson, Chief Executive Officer of the American Public Works Association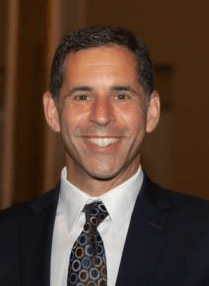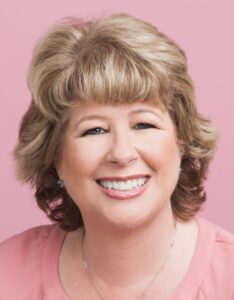 Two industry experts highlight the need to include public works professionals in infrastructure legislation and how the APWA is helping advance the industry.
American Infrastructure: We recently came up on a year since the pandemic began. In hindsight, describe the feeling among public works professionals during that time, and how has that changed today?
Mary Joyce Ivers: I am the Deputy Public Works Director in the city of Ventura and I am also honored to be the American Public Works Association National President this year. It's great to talk to you today about promoting public works. We think it's exciting and we all have a passion for it. We're all first responders and essential workers, but in the public works realm, we are first responders because we respond to disasters no matter if it's water, storms, wildfires, etc. That we've been through and we're there to do what we need to do to deliver services. 
With COVID, we immediately instigated our emergency operations center to help keep all our employees safe, as well as our community. It was really critical to get the PPE equipment all out to everybody and change the way we delivered our services, with masks and social distancing and safety protocols. We needed to put them in place so that we could work outside in the field, in the community. As you know, we still needed to pick up the trash, we still needed to deliver water and sewer services, and maintain equipment. When I say we, I am talking about Ventura, as well as, across the nation with our 30,000 members and all our communities that public works is involved in. 
Also, with people working remote from home, we had to adjust how that worked. Where we still had people working in facilities, we had to put in all those safety protocols, which I'm sure you had to do with your separation of working together, and our janitorial and sanitizing cleaning services got adjusted. I could go on and on, but I think now our employees are ready for any task delivered to them. We are always ready and willing to adjust and do what's needed.
Scott Grayson: There's not a lot that I would add that's first hand experience and knowledge, but as I speak with public works directors around the United States and Canada, they said the same thing. We're used to being responsive to problems and situations that we may not have ever seen and all of us in every industry as leaders have had to respond to situations that we had never seen. 
What we've learned though is that public works really creates a sense of normalcy. That's what we are hearing over and over. When the world is in chaos, either from a public health standpoint or civil unrest around the United States and world, public works is the entity that keeps it all moving. We've heard that over and over.
American Infrastructure: As we know a major infrastructure bill is set to be announced this week. What effect would this have on infrastructure systems? Is there anything you feel needs to be specifically appropriated for in the bill? 
SG: We actually just an hour ago hung up from a congressional meeting with Capitol Hill staffers. I'd start by saying the good news is that we hope it will be as bipartisan as possible. What all of the Hill staffers said is that it doesn't matter if you're a Democrat or Republican, everybody knows that we have an infrastructure issue and that we have needs. How do you pay for it? Well that is what they need to work on. Our understanding of what will be in Biden's proposal, originally said to be about $3 trillion, now we are hearing about $2 trillion that will focus on bridges and roads and installations of electric charging stations and public transit. The other pieces they are looking at are broadband, which we believe is extremely important, especially in the rural areas. 
What we as APWA are speaking to Hill staff and members of Congress about is about infusing, within any package, money for workforce, emergency management, resiliency and cyber. You're obviously aware of what happened in Florida with the cyber breach there. We think any infrastructure package needs to look at funding for critical infrastructure too.
MJI: The only thing I would add is really getting the language in there for the public works workforce and training, as well as the theme of maintenance and operation. In order to be able to build [infrastructure] and operate it, we need to be able to maintain it. So that's really critical for keeping our infrastructure in a good condition and knowing where our assets are and our inventory and doing preventative maintenance.
American Infrastructure: Tyler Palmer, an APWA Government Affairs Committee member, recently wrote an article in American Infrastructure magazine about how a dwindling workforce is threatening the continuation of infrastructure. What are some ways we can solve that?
MJI: That has been a goal of ours. With our Value and Voice [strategic goals] within the APWA it's really about reaching out and thinking about how do we make public works a career choice at the high school and college level, as well as, promoting STEM, which we all feel is important. A lot of us don't go to college and say I wanna be a public works professional when I grow up, so it's about getting that messaging out there. I think [public works] is exciting and we see it every day. You don't think about it until your water doesn't run or you hit a pothole.
I think it's also important, from a vocational position, to promote that there are great paying jobs out there with the skills and knowledge some people just prefer and will be successful in despite choosing not to go to college. I know we want that opportunity for everybody, but we also need that skill set for maintaining vehicles and getting down in the trenches while putting in new pipes and welding and having the understanding of what it takes to do that. So anything we can do to promote those apprenticeship programs, as well as, public works careers within communities and areas is really important to get that messaging out there.
SG: That's right. APWA has an extensive online learning program, as well as a whole host of credential programs. We don't require a four year education to earn any of those. So much of the knowledge base that's needed comes from on the job experience. We have a past president who started as a backhoe operator in high school. He ended up going to college afterwards and earning a master's in public administration, but that, from what I understand, was not his plan. It can either work both ways: you start off with four years or you work the other way and you learn all aspects and then say "okay I'll enhance my work with more formal education."
MJI: I just wanna share a quick story. I started out in manufacturing in the aerospace industry and was laid off a few times. Then I found my career in public works because public works is always there. It's a good place to go.
"When the world is in chaos, either from a public health standpoint or civil unrest around the United States and world, public works is the entity that keeps it all moving." – Scott Grayson, CEO of APWA
American Infrastructure: Speaking of combating workforce, the APWA released the "Policymaker Primer on Workforce Development". What are the key take-aways from the primer that should be addressed first? 
MJI: With the baby boomers generation retiring, we really need to build up the new up-and-coming people, but that are also interested in technology. There are exciting jobs out there that use technology. We're using technology everyday and we think that's important to show how it can be exciting for some of the people who are so used to being on computers like gamers. For example, you could see what it takes to build a smart city and what its gonna entail to maintain. It's just about getting that information to policy makers. 
SG: The Department of Labor and the Hill are both looking at various funding streams. We have been and will be speaking more with Hill staff, members of Congress, and the DOL about making sure that public works and those working in infrastructure are front-and-center as areas that can and should receive funding streams as well. There are a whole host of apprenticeship programs that are being spoken about as well that started in previous administrations, but, from what we're hearing, will be carried on as well.
American Infrastructure: The Department of Labor recently announced $31M in funding opportunities to create Registered Apprenticeship Technical Assistance Centers of Excellence. How will this investment impact the number of eligible workers? 
SG: I think that we have a shot at something. What we've learned over the years is that public works is not being excluded, it's that they don't always understand what and who public works is. We have a great government affairs staff in Washington. We have great board members who right now as we speak have been meeting with their own members of Congress from all over the United States speaking about these issues. Step one is making sure we're on the radar and being expressly called out as part of these funding streams. We're excited about that.
MJI: I think part of that investment is the ongoing training and improving of the skill sets of our existing employees and workforce. Some of our areas have the local technical assistance programs called [Local Technical Assistance Programs (LTAPS)] that provide trainings within areas like transportation and others. I think that is important, especially when we have some long-term employees that need to get more trained on the up-and-coming technology that does make us more efficient and able to deliver better services. These apprenticeship programs are really important and we really look forward to seeing how that plays out with the funding. With grant applications we need to do our cost-benefit analysis and some of criteria includes how many jobs are you gonna create. We really need to align that with the granting and funding.
American Infrastructure: Speaking of the Department of Labor, Marty Walsh was recently confirmed as the new secretary of the department. What are some values he brings to APWA and what are some things that the association would like Secretary Walsh to focus on the most? 
SG: I always love when either an appointee or an elected leader has municipal experience. [Walsh] having served as the mayor of Boston is great because he understands what public works and infrastructure actually is. He understands that this does not happen on its own. I was speaking with one of our chapters once and I opened up with "nobody knows who you are " and the room went silent and I said "but that's a positive. It means that you're keeping everything running."
However, while it is positive on one hand, on the other it's not.  That's why when we speak with leaders, we're speaking on behalf of all those other people out there who don't need thanks or recognition. They show up every morning and at night and work. I like that he has that background and he understands that tackling the workforce issue doesn't happen on its own. As we've already spoken about, all these other funding streams and apprentice programs and new creative ways are getting people in that pipeline. We know that there are 1.7 million personnel who work in water alone and they estimate that about 1/3 of that workforce will soon retire in the next eight years. We've got an issue at hand that we wanna work with the department to handle.
MJI: Yeah besides critical infrastructure, we don't have the workforce developed to maintain what we have. By having congressional meetings like this morning and talking to you, it helps us get our stories out there and it helps us build the relationships with those who need to hear what's happening with our members and communities and the critical impacts it could affect.
American Infrastructure: The APWA recently announced a partnership with the Institute of Public Works Engineering Australasia (IBWEA) as part of your new strategy of overseas outreach. How do these partnerships help public works professionals? 
MJI: We've had these long partnerships with them, which is great, because we can share the technologies and best practices that are out there. Last week, I had the opportunity to participate in their fleet conference and did a presentation on the Biden administration and federal government with regards to the electric vehicle and the electrification highway. One of the questions that they were really interested in was how is the funding coming down. How do you think we could help meet these zero emissions by 2035 plan? Also what kind of training are we planning for professionals?
So we are all in this together. Our theme this year is "Stronger Together." We are dealing with similar challenges with infrastructure, whether it's in meters or miles, or in the United States or Australia, it's great to share those. So having these partnerships really helps us learn from each other. Today, virtually, we can reach each other globally and share, even though we are not in the same room; it's a more personal connection. We have a fellowship program where people apply within the public works industry and if selected, they do studies across the globe, like Australia or other areas. They do research, whether it's humanitarian like getting water to a certain area or learning about how they're handling their infrastructure. So it's a great partnership and we really value learning from them, as well as sharing what we know.
SG: Last year, we approved a new strategic plan and part of that was an effort at creating strategic global alliances. All of what Mary Joyce said is right. What's been great, I would say is that we're weaker at asset management in the United States then they are in Australia and that's one area that our board and the APWA as a whole knows that we can really learn from others. As we lobby in Washington and as we speak about funding for infrastructure, it's equally as important that every one understands it's not just about spending money on new infrastructure, it's also understanding where your assets are, what they are and the cost of maintenance over x amount of years. We also, in these last weeks, have signed some other [Memorandums of Understanding (MOUs)] with similar groups in the Netherlands and Mexico. Each group brings different areas that we can learn from and we're hoping to share a lot of our offerings as well.
American Infrastructure: What are some of the APWA's goals for the rest of the year and beyond?
MJI: With the federal government and all the new funding, like the recovery funding, as well as, things like the [Fixing America's Surface Transportation Act (FAST)], which we just heard might possibly have another extension, it's helpful. It shows that our voices are heard and they are hearing what concerns us. It's also about making sure it also ties into water resiliency and emergency management, cybersecurity, as well as, workforce development. So every day we are trying to get that message on the Hill and out there, as well as encouraging all of our members to do so locally. Like in the state of California, I am able to meet with our senators and congress people to let them know what's happening. That's always important to be the voice of public works.
Tied to what we've been talking about is one of my goals as this year's president, which is supporting the maintenance and operations. We've developed a task force to look at how we can reach out to those up-and-coming public works professionals that really enjoy what they are doing every day with essential services and providing educational opportunities. All our online programming has been very valuable because, some of us who have employees working from home, it's been keeping them busy with more educational opportunities, as well as tying them with our international taskforce. We're looking at ways with Canada and the other countries to share those educational opportunities and learn from each other.
American Infrastructure: Is there anything we didn't go over that you'd like to touch on?
SG: I would love to reiterate that public works are first responders. We work in the areas of emergency management. The Department of Homeland Security recognizes public works as first responders, but it's not widely known. So we make that effort when we meet with members of Congress, Hill staff and agency heads that we speak about whether they knew that. Part of our statement is that we're often the first ones in and the last ones out. Over this last year, that has been really highlighted. Public works departments have been asked to step in and create COVID testing sites, putting all the infrastructure in place for that. They've been asked to step in with civil unrest around the United States. Also, through all of what's happened in this last year, we've always had a homeless problem in the United States, but in this last year, it's even worse. In most cities it is the public works department being asked to install portable showers, porta potties, clean encampment areas and provide services for the homeless. These issues kind of land under our radar. 
When the CDC was working on creating the priority list of who would receive the vaccine, we worked with the CDC and wrote them letters explaining that so many of the people that work in public works are on the front lines and are first responders. At the federal level, they had [public works professionals] listed pretty high up in a whole host of areas of public works and then every state was free to put them in the priority list where they wanted. By and large, many states adhered to it and put them high as well. That helped because these are the people who are collecting the solid waste and interacting with others. Also, in smaller rural areas, you may only have two water plant operators, and if one of them is sick, you're stuck. We wanted to make sure they were able to remain healthy.
MJI: That was critical. With having work crews, if they were all exposed we would have not had the backup for that. Continuing on about us being first responders, one thing that was talked about this morning during our congressional briefing is being prepared pre-and-post disaster. There are tons of grants out there for us to mitigate disasters, which are important. 
The last thing I wanted to share was that for years we've been celebrating National Public Works week, which this year is May 17 with our "Stronger Together" theme. It's a way for us to do outreach and show our communities what public works is all about. It's been incredible to see what departments do within their communities like showing off the fun trucks, but also what they do. People have been really creative virtually as well. With social media, it makes it easier to get out there. We really look forward to celebrating our public works professionals for protecting our infrastructure and for protecting our environment and showing the exciting things we do in our communities.