Kansas City Gets Smart About Infrastructure
Kansas City's smart city challenge grant application will serve as a blueprint for the city to forge ahead, doubling down on their smart city infrastructure already in place
By City Manager Troy Schulte
All photos courtesy of KCMO City Communications Office
Kansas City, Mo., is proud to have been a top-seven finalist for the "Smart City Challenge" grant offered by the U.S. Department of Transportation. Congratulations to Columbus, Ohio, for winning the $40 million DOT grant.
However, Kansas City now has a game plan to still win the big prize. As it turns out, the big prize isn't the grant itself. It is the innovation generated by the grant application process that will make us a world-class smart city. Our grant application is now our blueprint for the future. The projects in this blueprint will become reality as we activate public-private partnerships and funding from different sources.
Be sure to watch for news from Kansas City in the coming months as we roll out new announcements generated directly by work on the Smart City Challenge grant. We have several ground-breaking projects in the pipeline. Some of our partners were so excited by the potential that they've decided to proceed quickly, despite not winning the grant.
Our planning team was an amazing group that included community organizations, large commercial firms, startups, other cities from the region, and thought leaders from local universities. They worked side by side, keeping the focus on what would be best for our city and our residents.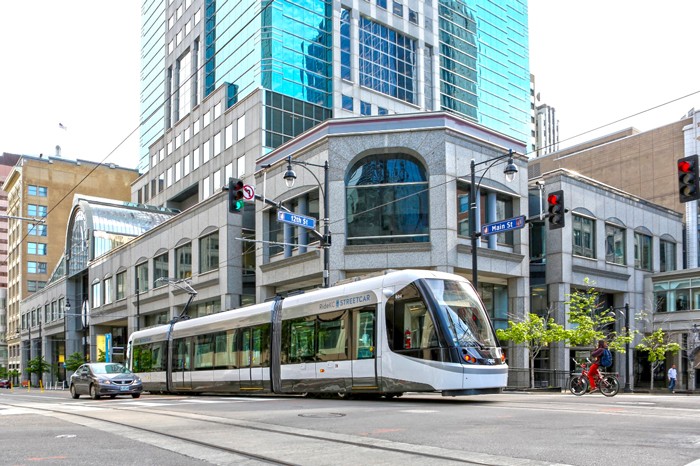 Our city staff and the KC Area Transit Authority opened the door to new ideas. We were looking not for the most profitable projects, but rather projects which would best develop a truly connected city. We want to be connected in every sense of the word—physically, digitally, economically, and socially.
Our goal is to "smartify" an additional 14 square miles serving an additional 180,000 residents. That would approach 50 percent of our population and make us a truly smart city.
And being a bigger smart city would mean being a better city, especially for residents along Prospect Avenue, a historically disadvantaged area.
Our plan is to take smart city technology currently in place along the KC Streetcar corridor on Main Street and roll it out along the Prospect Max bus rapid transit line.
It would bring true economic opportunity and job connections to an area that needs it most.
When you start talking about transportation and infrastructure, that's when the smart city discussion grows big – really big.
Our challenge grant application outlined ways we will become a center for transportation innovation. We intend to position Kansas City as the national leader in developing autonomous, electric and connected vehicles. One member of our team even has a passion for developing "smart pavement."
We will work to better connect and improve our current transit options. We are developing more bike lanes, road diets, and bike sharing facilities. We envision a wayfinding app to create a one-stop shop for all Kansas City transit options.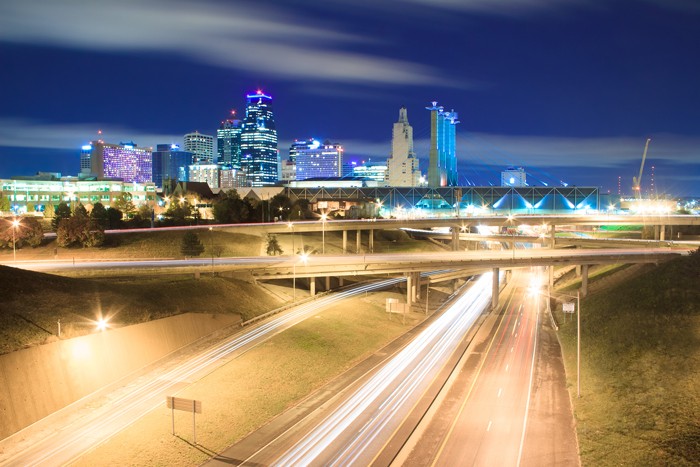 0Accomplishing all these things remains our goal. We sincerely expect to call Kansas City the smartest city in the world within five years, and we think it's absolutely achievable.
Kansas City's momentum is a big reason why we think we will be able to pull this off. In the last three years KC has been named to dozens of top-10 lists, ranging from best BBQ (of course) to best place for families, as well as best place for hipsters.
The New York Times profiled our downtown renaissance and how it is attracting millennials by the thousands who want to work, live, and play in downtown KC. We've had a rapid revitalization of the Crossroads Arts District, River Market, and downtown business district with new luxury apartment towers and renovated lofts to house the flood of new residents.
Almost a dozen new hotels are under construction or planned. From the arts, to food, to innovation and technology, KC has changed, and yet has the potential to leap forward onto an entirely new part of the world stage.
Kansas City's new streetcar helped spark $1.7 billion in economic development before it even officially opened in May 2016.
Cisco Systems chose the KC Streetcar line as the site of its most comprehensive smart city infrastructure installation in North America, lining the route with interactive kiosks and smart sensors. And we partnered with Sprint to install free public Wi-Fi along the route.
That was a few years after Google picked Kansas City as the first metro area to get high-speed fiber. We continue to add high-speed internet connections to more public spaces. This has attracted entrepreneurs who are helping Kansas City develop high-tech solutions to basic city services that help all of our residents.
Our smart city challenge grant application had so much participation and generated so much anticipation that we are determined to use this new blueprint to forge ahead, doubling down on the smart city infrastructure we already have in place.
Troy Schulte is the City Manager for Kansas City, Mo., appointed on May 31, 2010. For more information on Kansas City, visit kcmo.gov.