This award-winning interchange incorporates new design methods, technology, and even art
By Julia Edinger
A new segment of interstate between Caddo Parish and Shreveport, Louisiana, has garnered a great deal of attention. Its unique design strategy, paired with its appealing use of technology, led the project to receive multiple awards.
The American Council of Engineering Companies (ACEC) recently hosted its annual Engineering Excellence Awards, recognizing projects that have implemented strategic, innovative design techniques. ACEC recognized I-49 North Segment K for being the first segmental bridge design in Louisiana encompassing three ramp structures supporting traffic, as well as the TRC Engineering team's decision to make provisions available for other segmental designs in Louisiana's future.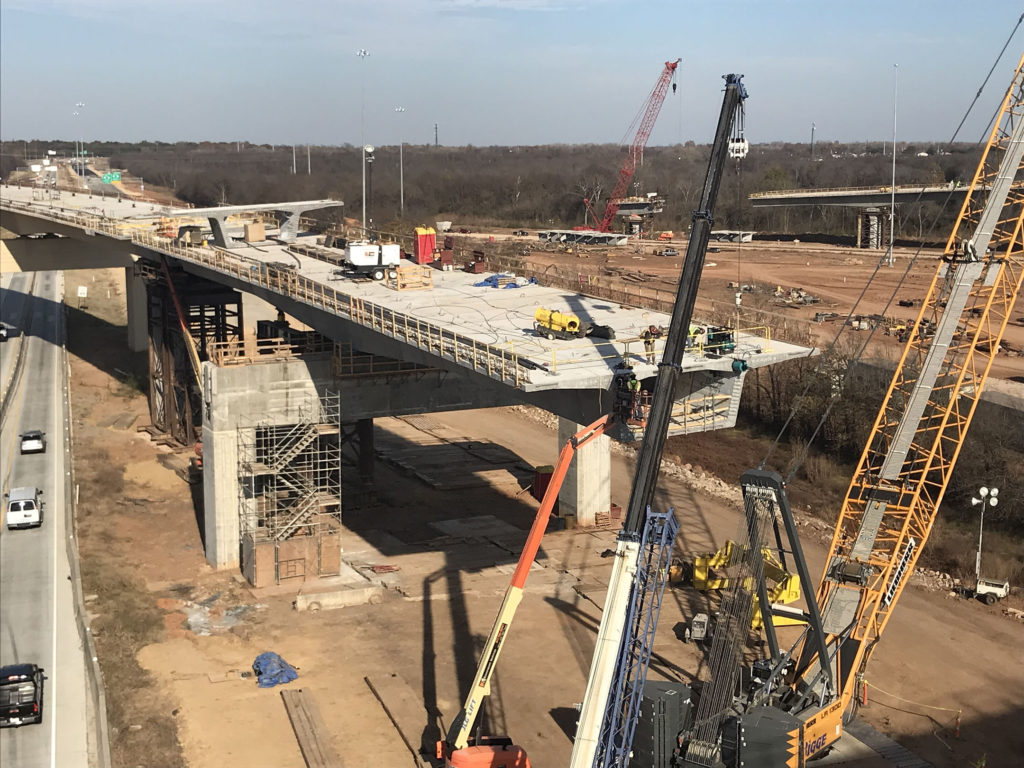 Additionally, the I-49 interchange with I-220 won the regional award for "Best Use of Technology and Innovation," awarded by the American Association of State Highway and Transportation Officials.
Building a Connection
The Louisiana Department of Transportation and Development (DOTD) undertook this project as part of a greater effort to build up I-49.
"Currently, I-49 is not a complete corridor through Shreveport and Caddo Parish area," explained Erin Buchanan, Public Information Officer of DOTD. "Much has been accomplished by DOTD on meeting the goal of completing I-49 from the Arkansas state line southward, but this connection of I-49 Segments J, K1, and K2 provides a vital arterial thoroughfare through Shreveport and Northwest Louisiana. The only portion lacking is now the I-49 inner-city connector, a 3.5-mile stretch of interstate that is currently in the environmental phase."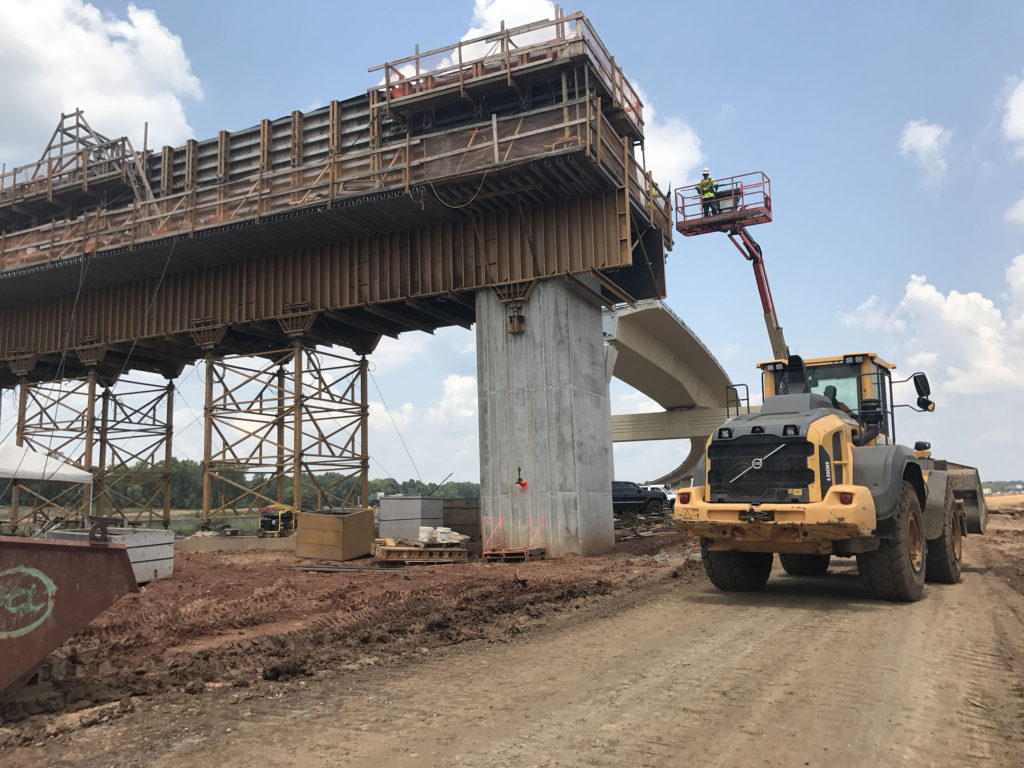 The project was broken down into several projects because of the complexity and scale. Segment K2 alone was a $142 million project, Segment K1 was $36.5 million, and Segment J was $55 million.
While the cost of such a major project was large, the impact justified it. According to Buchanan, the interstate was built with the community in mind, improving mobility for a wide range of Louisianans.
"The opening of all segments has been received with positive reaction, as the new portion of interstate allows for ease of traveling from northern sections of Caddo Parish eastward across the Red river to Bossier Parish, as well as points further west," Buchanan explained.
The DOTD team regularly met with the contractor, consultants, and the Engineer of Record to ensure that questions about the process and achievements of the project were answered. Funding from the Federal Highway Administration required the project to meet certain milestones, which tireless work made possible.
"At one time, contractor crews worked 24 hours a day, 7 days a week on the Segment K2 project," Buchanan stated.
Implementing Innovation
One of the most significant strategies of building this project was casting the bridge segments on site rather than at another location, which was both environmentally-sensitive and cost-conscious.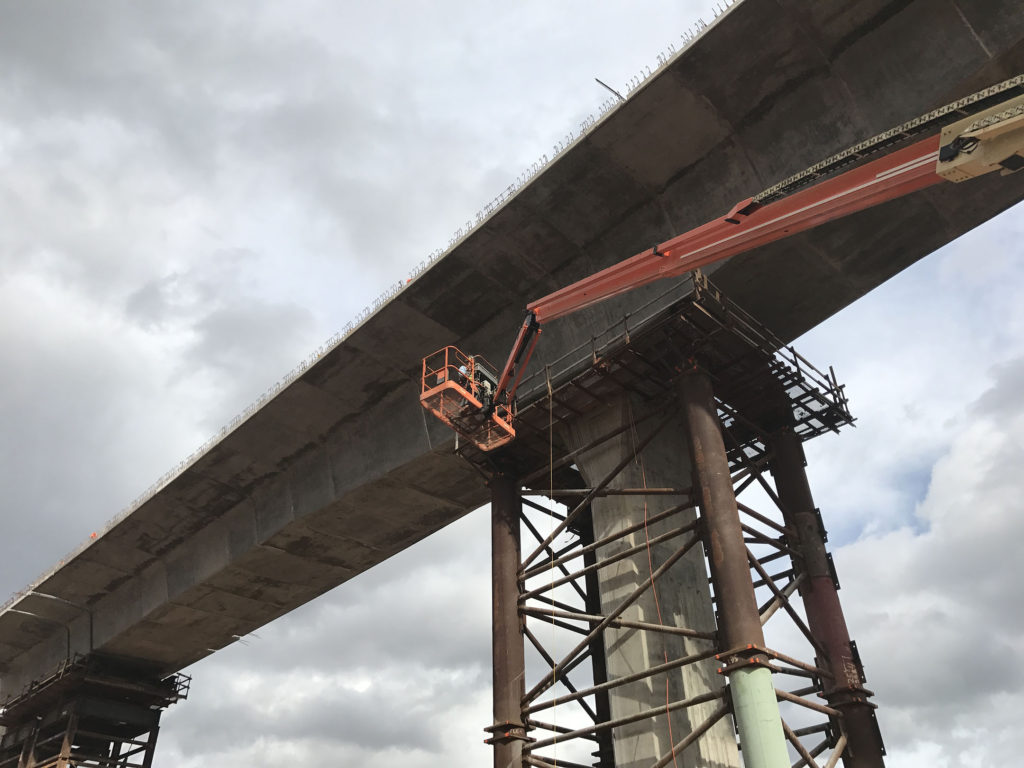 In fact, the project's location played a significant role in the planning process. Considerations had to be made in regards to a large landfill to the south of the project, a 12-mile bayou to the east, and Cross Lake — Shreveport's potable water source — to the west. As a result, the entire interchange is shifted to the southeast to circumvent the environmentally- sensitive landfill.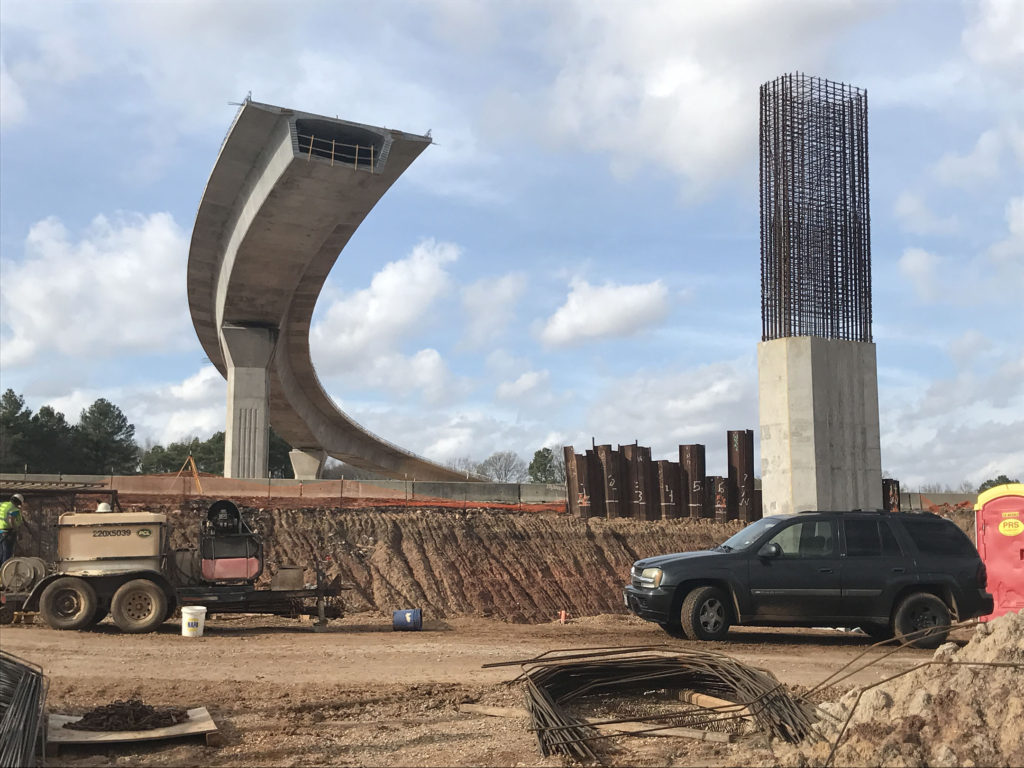 A number of new design features were used for this project, including the use of segmental pre-cast units and drilled shafts foundations. DOTD and PCL Construction implemented a new concrete specification. There is also a mechanically stabilized earth wall next to the project that lessens the wetland footprint.
Perhaps most notably, LED lighting enhances the energy efficiency and aesthetic appeal of the project. The design was created through an art contest that the City of Shreveport commissioned to incorporate a local artist's work.
"Bas-relief style decorative panels are visible on several bridge columns that showcase scenes specific to the Shreveport area, such as a riverboat paddle wheel, guitar, and musical note," Buchanan described. "These are accompanied by special lighting that is able to change colors."
DOTD has many exciting projects in the works. One major project that is already underway is the $71.8 million design-build project to enhance infrastructure related to Barksdale Air Force Base operations (BAFB). A new roadway and a new entrance point will relieve congestion at other base entrance points. Not only will this improve mobility and convenience, it will also enhance security of the base. Buchanan is especially excited for this project as it will benefit military members and their families.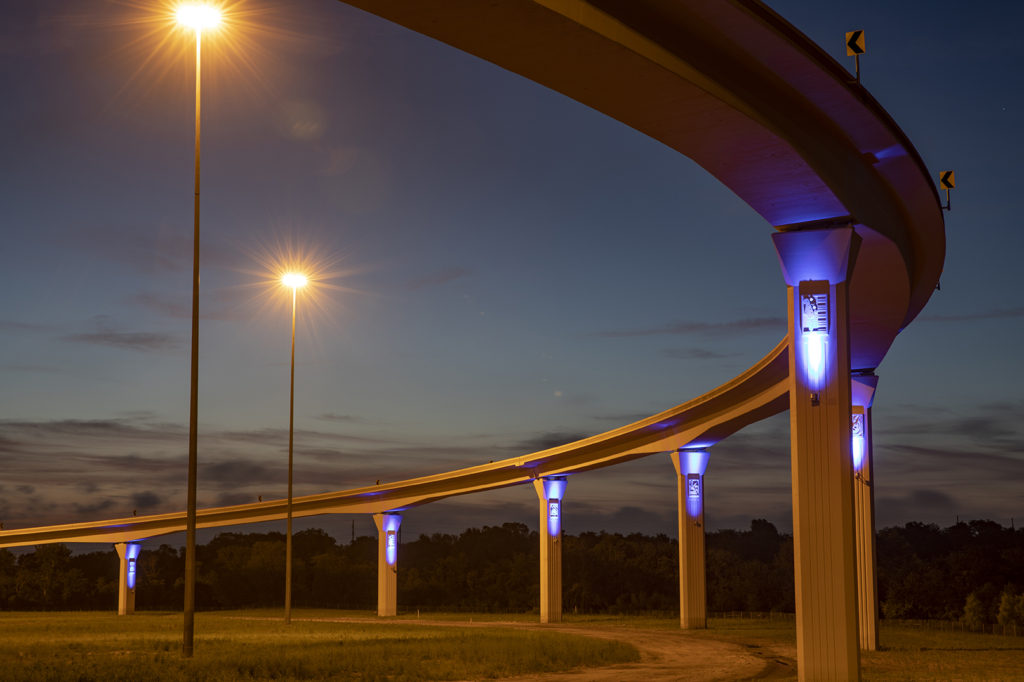 While the BAFB is not expected to reach completion until the fall of 2021, DOTD can rest assured that they've accomplish major feats with I-49.
As stated by Governor Edwards in a press release, "As infrastructure funding becomes more difficult to come by, it's important to celebrate projects like this.".
Julia Edinger is the Editor for American Infrastructure Magazine. She can be reached at julia@builder.media.