Improving Our Infrastructure
Five steps to get America above average.
By Nick Kittle
The American Society of Civil Engineers released the 2021 Report Card for America's Infrastructure. After evaluating 18 categories, the report gave the U.S.' infrastructure an overall grade of C-.  While this is the first time in 20 years we've seen a C- range result, we've got a long way to go. 
Yes, we should celebrate the progress. But we should be looking for and expecting a higher score. Here are five steps that can get us started toward achieving that above-average grade.   
We need accurate and timely infrastructure data.
We must tighten the time between data and infrastructure maintenance decisions. This exact technology has existed for over 25 years, but not everyone uses systems to track their maintenance and improve their operations. 
We have to ensure maintenance is being performed appropriately. Tools that can build out infrastructure investment scenarios are essential to effective governance. That's why the most recent $10 billion in Federal Highway Association funds allow for purchasing these kinds of systems. It's critical to know what we have, what condition it's in and how we can be more proactive.
Not a popular thought, but right and easy are not the same thing. We must talk openly about what's needed to make the necessary repairs."
We need to be clear and transparent with the public.
It won't be easy to get our infrastructure grades up even if we have the funding. Doing the repairs will be painful — which should be acknowledged and discussed with the public. Not a popular thought, but right and easy are not the same thing. We must talk openly about what's needed to make the necessary repairs. 
We need to be realistic with our expectations and resources.
Each section of the ASCE report lists a series of "innovations" that can be undertaken. However, many communities don't have the funding or the time to implement these on their own. So, while there are many great ideas, the resources aren't available to carry them out. 
This is a solvable problem with targeted resources. But, we also need to recognize that this collection of "innovations" are best practices, not a radical world redesign. The genuine innovations will come when we reimagine how we build, how we maintain what we build and who we are building and maintaining for. 
We need to look at infrastructure through a different lens. 
According to the National League of Cities State of the Cities 2020 report, mayors mentioned infrastructure in 63% of their "state of the city" speeches. They also referenced economic development (75%), energy and environment (39%) and public safety (37%) in their addresses as well. 
Infrastructure is a public safety tool, an equity tool, an economic development tool and a sustainability tool all in one. Infrastructure is how we physically express equity in our communities. Infrastructure is how we create access to jobs, reimagine our downtowns and empower development. Infrastructure is how we protect our community and create access to safety. What is more, proper design, construction and maintenance of our infrastructure are a massive part of our efforts to protect our environment. 
This is how we should be looking at all infrastructure from now on. Infrastructure is not just physical roads, bridges, parks, rails and pipes. It's one of the single most important investments we will make in the prosperity of our communities.
If we're not maintaining it, we need to seriously consider removing or converting it. 
What bridge could be closed because it no longer gets the traffic? What road should we reduce lanes on or rechannel? What traffic signs no longer make sense? Where could a roundabout replace a traffic signal? What park can we no longer afford to maintain and need to convert to open space? 
There's nothing easy about this kind of conversation and it's wildly unpopular. Still, if we are incapable of funding and doing the work to maintain it, that is the other option. And we can use data to drive those decisions.
Once again, we're back to tracking the data and using data-driven operations. When our infrastructure needs $6 trillion over the next ten years—and the available funding closes that gap to a little less than $2.6 trillion—that means we still owe nearly $3,300 per person. That's staggering. 
Before we ask for this funding, we need to do our homework. Require data tracking. Acknowledge the pain. Dedicate targeted federal funding for implementing innovations. Start thinking about infrastructure as an equity tool. Find infrastructure that can be removed. This won't solve the problem overnight, but this cheat sheet will hopefully get us ready for the next exam.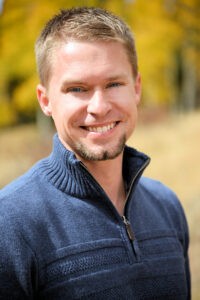 Nick Kittle mentors and empowers public servants as a government performance and innovation coach with Cartegraph.