Improving Florida Infrastructure
The Florida Department of Transportation has completed a project to decrease highway congestion and improve travel time
By Julia Edinger
Those who have visited Florida know that it can be a pleasant oasis when the majority of the East Coast is buried in snow. Those who have lived in Florida know that these visitors can put quite a strain on the infrastructure, leaving traffic backed up for miles as winter brings an annual influx of tourists. The summer of 2019 brought an impressive improvement to Florida's infrastructure, the aim of which was to combat some of this congestion. A need existed, and the Florida Department of Transportation rose to the occasion.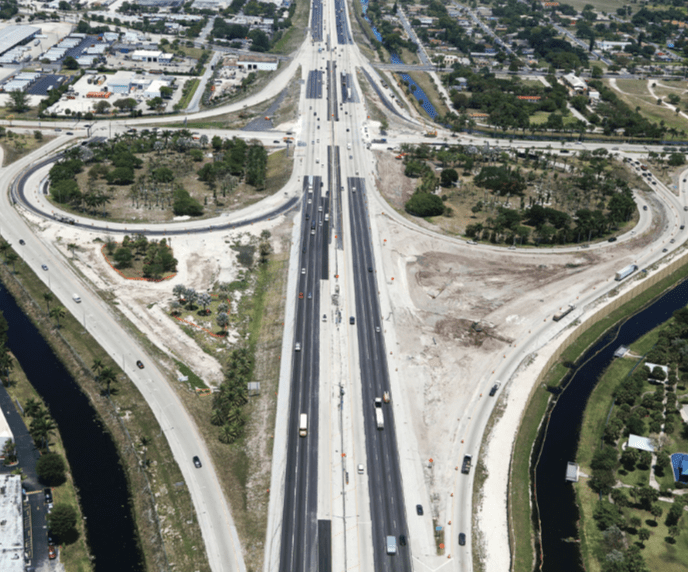 The project, 95 Express Phase 3A-2, is part of Florida's larger efforts to add about 170 miles of toll roads to its major roadways. 95 Express Phase 3 in total has a construction cost of over $1 billion; Phase 3A-2 was bid at $154 million.
Phase 3A-2 is substantially complete as of August of 2019. It was completed six months ahead of schedule, requiring a year and a half of dedicated work from the design-build team to complete.
Addressing Traffic
The project is intended to combat traffic congestion on some of the busiest routes and to improve the quality of life for the people who use them. Commuters and tourists alike will benefit from having a more reliable travel time. The overarching goal of the project was to increase mobility on Interstate 95, as the tri-county metropolitan area from Miami-Dade County to Palm Beach County often experiences gridlock.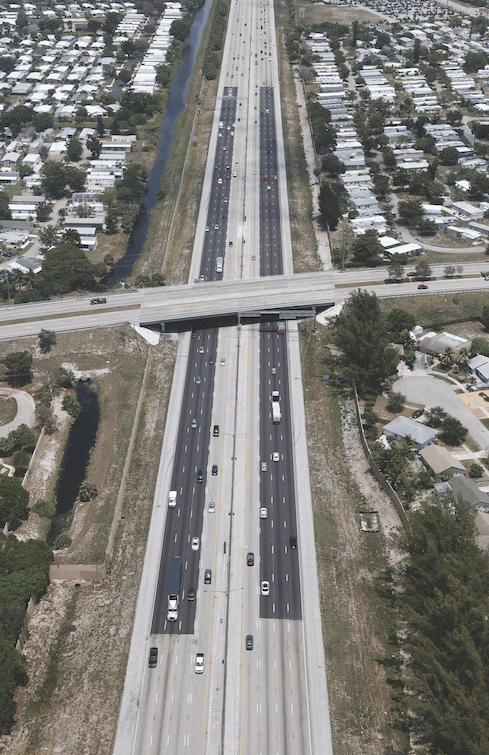 The project had many features of its construction to improve the traffic flow. Three new bridges were built, 18 existing bridges were widened, and a pedestrian bridge was replaced. Florida's Sunpass will power the new electronic toll gantries that were added, and ramp signals have been implemented at interchanges to relieve traffic at entry points.
One of the challenges in the project's construction was the obstacle of an existing railroad line under an I-95 bridge crossing. The bridge had been constructed by FDOT in the early 1970s, but it is now under new ownership and management.
"Through a joint effort between the department and Design-Build team, all necessary easements were purchased, including air rights, to keep the project on schedule," explained Christian Rojas, P.E., Construction Project Manager for FDOT.
A combination of pipe types were used to construct the project, including RCP, CMP, and polypropylene pipe. According to the FDOT project team, the polypropylene pipe was beneficial in the construction process because it is lightweight and widely available in 20-foot sections.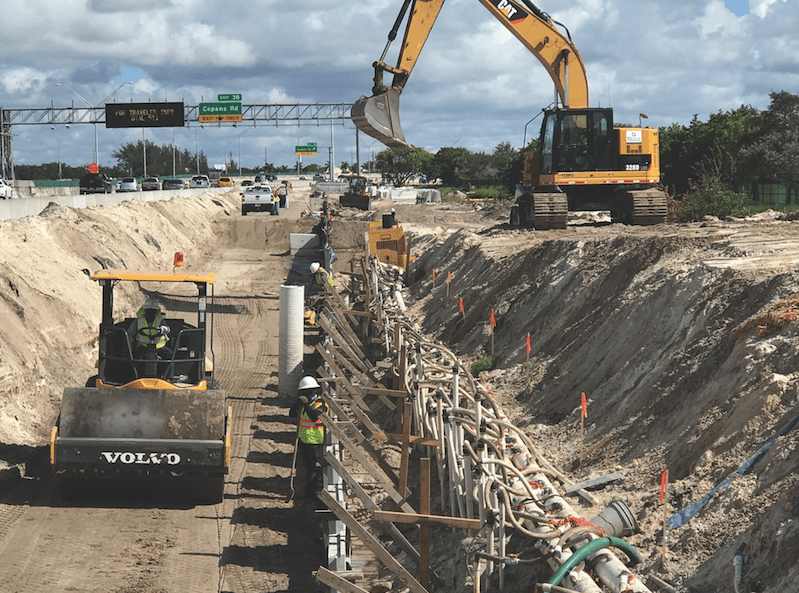 "This is an excellent example of allowing open competition on a state DOT job, which provided many benefits for Florida," stated Tony Radoszewski, CAE, President of PPI, in a press release. "When a Department of Transportation allows all vetted products to be allowed in a bid specification, that will save taxpayers a lot of money."
The design of the entire project required a lot of careful analysis and consideration in order to add capacity to the overall highway system without hindering traffic more than necessary during the construction process. Placing over 90,000 tons of overbuild to implement a proper drainage system, without impacting daily traffic, is one design aspect that the team is particularly proud of.
Addressing the Environment
Any large-scale construction project like this is bound to impact the environment, but it is up to the team involved in the project to ensure this impact is minimal.
FDOT went to great lengths to ensure extensive environmental monitoring was done, especially for bridge work in canals, to avoid disturbing manatees and the American Alligator that live in the area. According to the FDOT project team, gopher tortoises were relocated to nearby parks with established native habitats for the 95 Express corridor works.
One highlight of the project is the emphasis FDOT put on preserving the natural landscape in which they were constructing new infrastructure, making it a priority to preserve existing native trees and relocating them at existing interchanges or within communities. Landscape opportunity plans were implemented at many interchanges to help create long-term growth.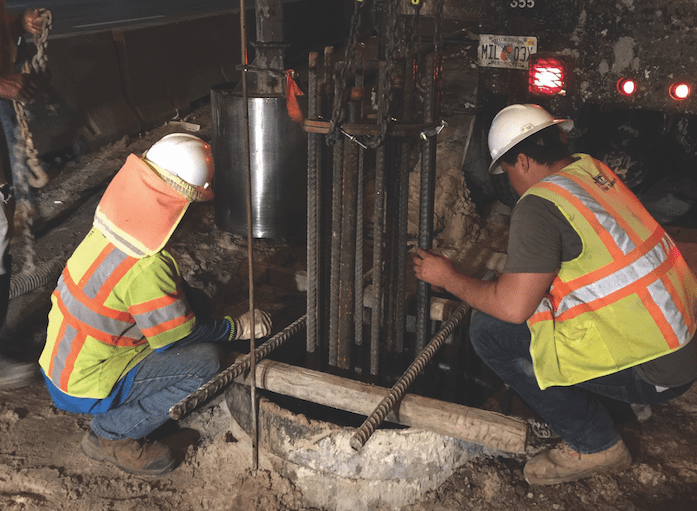 The team even included energy-efficient features in the conversion of the High-Pressure Sodium Highway Lighting system to one that uses LED lighting. This will limit energy usage, according to Rojas, and is expected to provide FDOT with long-term energy savings.
Addressing the Community
This infrastructure project would impact the community quite directly in terms of travel time and efficiency, so it was imperative to involve community input throughout the process.
"The project included extensive community outreach, including a Community Awareness Team," explained I-95 project spokesperson, Andrea Pacini. "There has also been extensive outreach on the new interchange ramp signaling system that will be commissioned after project completion. As part of the outreach, door to door information was passed out to traditionally underserved communities in English, Spanish and Creole."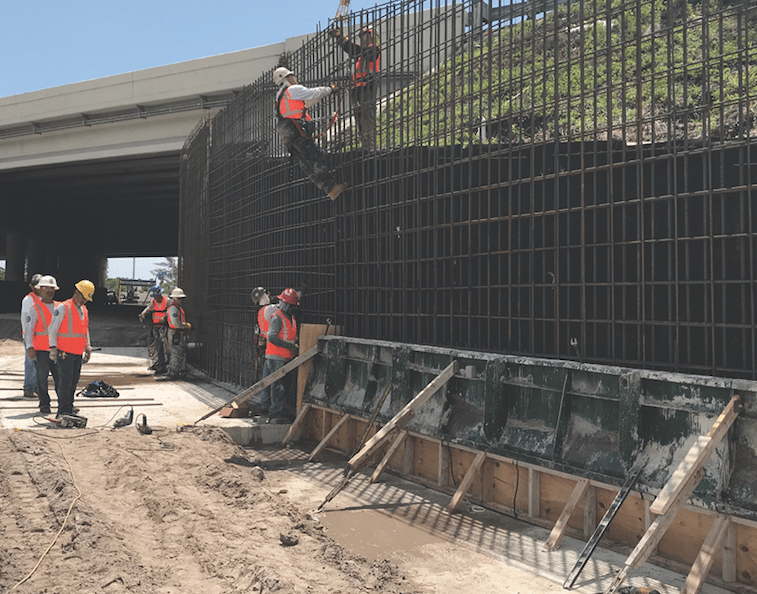 From open communication with the public to the implementation of features that would benefit the community, such as adding noise walls adjacent to residential areas, the project was designed with the community in mind.
As this phase reaches its completion, FDOT will shift its focus to the completion of the four remaining segments of 95 Express Phase 3. According to the FDOT project team, they are in the planning phase of the master plan to extend the 95 Express network through the remainder of Palm Beach County.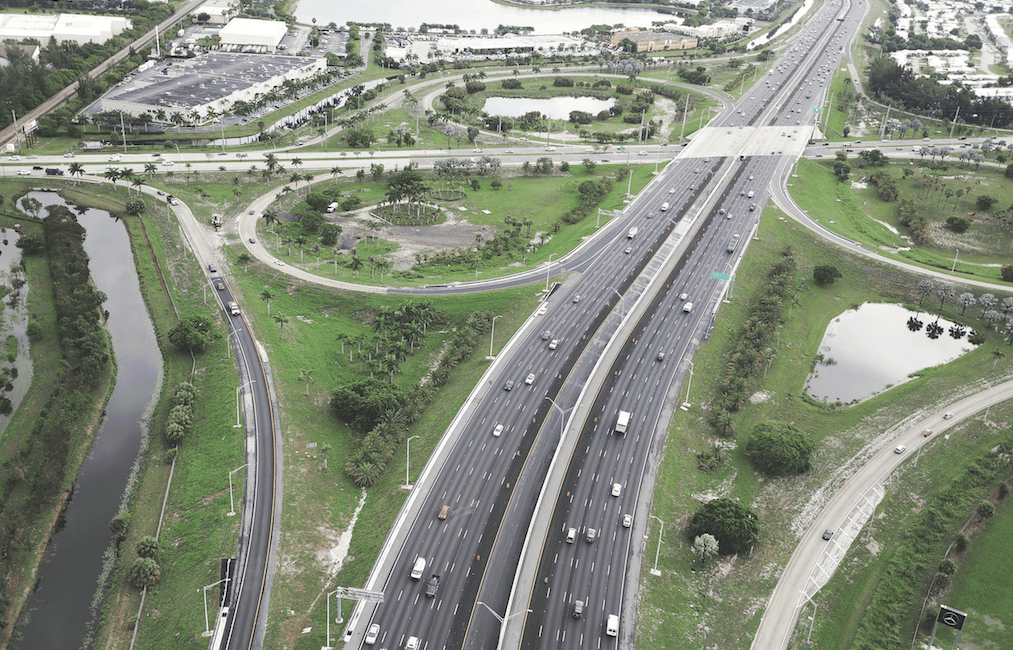 Florida's transportation infrastructure continues to improve with the diligent efforts of FDOT, and continuing on, tourists and residents alike can expect a shorter travel time, whether they are on their way to work or to Palm Beach.
Julia Edinger is the Editor for American Infrastructure Magazine. She can be reached at julia@penpubinc.com.