IIJA Flows with Goodness for Wastewater Public Works Professionals
What's available and how to secure IIJA funding to benefit communities 
By Stan Brown
The arrival of the Infrastructure Investment and Jobs Act (IIJA) is a historic investment in water by the federal government. When Congress finally – and fully – funded the bipartisan law's first year in March, I called it "transformational" in a press release. 
There is a lot to learn in the measure, Public Law 117-58, and a golden opportunity to get it right. Public works professionals in the water and wastewater industries should know what's available and how their communities may secure IIJA funding.
As president of the American Public Works Association (APWA), I can tell you, with certainty, that we are dedicating our efforts and more than 30,000 members to do everything we can to ensure the $50 billion available in new water infrastructure spending will effectively be used for projects that ensure safe drinking water, more efficient wastewater infrastructure, protected regional waters and deliver economic growth and an improved quality of life in the communities these systems serve. 
The Infrastructure Investment and Jobs Act adds $559 billion to the federal government's average annual investment of $650 billion and addresses much of APWA's public policy priorities for surface transportation reauthorization, water resiliency and emergency management.
Here's what you should know as it relates to water resiliency:
Clean Water (Wastewater) Infrastructure
Resilient wastewater systems protect public health and the environment. IIJA directs $11.7 billion to the Clean Water State Revolving Loan fund, which will shore up the investment needed for wastewater systems that continue to operate under growing pressure of treating PFAS and other contaminants, plus extreme weather events associated with climate change.
Throughout the five-year life of IIJA, the Wastewater Energy Efficiency Grant Pilot Program will receive $100 million. This money will be distributed as grants and be directed towards the owners or operators of publicly owned treatment works to carry out projects that create or improve waste-to-energy systems.
Also, over the next five years, $150 million in "decentralized housing" grants will help low-income homeowners repair or replace failing septic systems.
Safe Drinking Water
The U.S. Environmental Protection Agency (EPA) and the Centers for Disease Control say there is no known safe level of lead in children's blood. Yet, the EPA estimates there are between 6 million and 10 million lead service lines throughout the county. These lead pipes are mostly in older cities and in homes constructed prior to 1986. The Bipartisan Infrastructure Law will direct $11.7 billion to programs supporting the replacement of these dangerous lead water services.
Per- and Polyfluoroalkyl Substances (PFAS) are a group of manufactured chemicals that have been used since the 1940s for industrial and consumer products. Food packaging, household goods (carpet and cleaning products) and even some personal hygiene products (shampoo and dental floss) contain PFAS. IIJA directs money to Drinking Water State Revolving Funds to address needed improvements in service lines and to deal with emerging contaminants, including PFAS.
Protecting Regional Waters
The Bipartisan Infrastructure Deal also directs funds to protect iconic regional waters across the country so that they may continue to be recreational havens and support economic investment.
We at APWA are encouraging public works professionals to get in front of those state agency experts who have been tasked with overseeing the investment of IIJA funds because public works professionals have a wealth of practical experience that will be beneficial as programs are developed and funded. 
The best practices and lessons learned in the career of a public works professional need to be shared broadly.  
APWA's new IIJA resources web page helps ensure public works professionals have the tools necessary to be informed and to access this federal assistance. Every funding opportunity that's been announced is on this page and each federal agency's IIJA website is also available.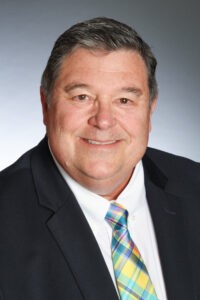 As projects advance (and we remain in the early stages of IIJAs 5-year rollout), it is key to seek every opportunity to collaborate and partner with other public works professionals and infrastructure experts to leverage this transformational measure and improve the lives of as many Americans as possible. 
From the first sewers of ancient Rome to today's sanitation systems, safely moving wastewater away from our homes and our clean drinking water has been – and continues to be – a prime focus of public works. Some say it's the world's greatest invention. I don't disagree.
Now is the time to put this generational investment in our water and wastewater systems to great use and ensure the health and safety of every community for decades to come. 
Stan Brown is president of APWA and is a member services consultant for the Georgia Municipal Association. He can be reached at sbrown@gacities.com.