Guest Publisher's Note for March/April 2021
Dear Readers in Online and Print,
We hope you've had a great first few months of 2021 and are finally getting settled in. We're proud to present you with this year's edition of the Sourcebook — a resource meant to be kept on your desks for a full calendar year.
Within these pages, we highlight the top products used by infrastructure professionals everywhere. Additionally, our featured interview is none other than APWA President Mary Joyce Ivers and CEO Scott Grayson.
As we charge into the middle months of 2021, rumblings of an infrastructure bill have finally become serious. With a major $2 trillion legislation recently announced by President Joe Biden, infrastructure industry professionals everywhere can finally see their many years of advocacy and hard work pay off.
With the most recently released American Society of Civil Engineers Infrastructure Report Card grading our nation with a "C-," it's encouraging to see the improvement from the last grade of "D+" back in 2017. By no means does this mean that we're satisfied, as the work is only beginning. As our nation has seen in the past, a thriving infrastructure system means a thriving economy. A thriving economy means a thriving country.
One obstacle that the team here has been adamant about is the idea of bipartisanship when it comes to infrastructure legislation. If there's one thing that all sides of the political scale can agree on, it's the need for infrastructure legislation. Although nothing has yet to be finalized, it's key for all sides to be on the same page and
understand that an ailing economy can get the jolt it needs from a revitalized infrastructure system.
As vaccinations continue to roll out, infrastructure professionals across the nation can look back in hindsight and ruminate on how our roads, bridges, wastewater treatment plants, post offices and more have played a major role in keeping our country functioning as best as it could. If there's one word that's been a driving force in motivating us all to stay our course and play our ever-so-important roles to keep our country afloat, it's normalcy.
As talks begin to ramp up momentum and an infrastructure legislation sits atop the list of to-do's for the Biden administration, it's vital that us as infrastructure professionals continue to
advocate for legislation that rebuilds our infrastructure in the
most appropriate manner. There will be roadblocks, there will be obstacles and there will be challenges. But if there's one thing that's for sure, it's that we're all in this together and must work as a team to give our nation the best.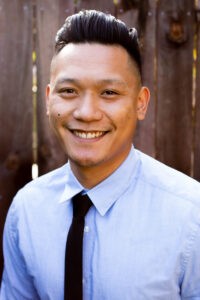 We hope you enjoy this year's edition of the Sourcebook, and as always, if you have any news or projects you'd like us to know about, don't hesitate to reach out. My team and I are always one email to brian@builder.media or phone call away.
Here's to a sense of normalcy that awaits us in the future. Cheers,