The Future of Municipal Management
Beneath Kentucky's Sanitation District No. 1 is an array of technology to manage the district's infrastructure
By Tim Wacker
Infrastructure usually refers to heavy stuff like I-beams, foundations, bridges, roadways and sewer pipes, not computer software. Kentucky's Sanitation District No. 1 (SD1) is putting that presumption firmly to rest by increasingly using a document management software system to handle day-to-day administrative operations, keeping the state's second largest wastewater treatment facility running smoothly.
Such operations are historically driven by rows of records kept in filing cabinets that grow to occupy entire rooms of utility plants. Teams of staff are needed to insure each document contained therein gets into the right hands for the proper processing involved in providing customers with this vital local government service.
However, ever-growing federal regulation and changing pollution standards have forced local operations to pile up ever-more paperwork needed to monitor how much municipal waste is going into national waterways.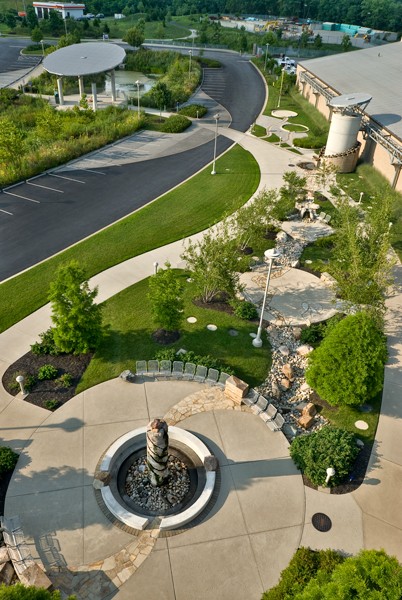 Meeting compliance standards resulted in the gradual accumulation of thousands of inspection and operations-related records as well as the implementation of even more monitoring procedures. That spawned more recordkeeping requirements, and so it went for the next decade, until SD1 found itself dedicating almost as much effort to recordkeeping as it did to cleaning wastewater.
That's when the software was brought in. In 2009, SD1 installed an electronic records management system by Laserfiche and started turning the paper records held in rows of filing cabinets into electronic images maintained on computer servers.
The impact was immediate and transformative, says Records Manager Kathy Jenisch. Staff spend fewer hours burrowing through file cabinets looking for records that can now instantly called up on desktop and laptop computers. The elimination of many filing cabinets also opened up utility floor space that is now dedicated to more productive purposes meeting SD1's ever expanding needs.
But by far the greatest advantage from the conversion from paper records to electronic images, Jenisch says, is the new technologies now overhauling how those staff work with those records. By having the documents stored in digital form, SD1 is able to take advantage of other software within the records management system that allow for the automation of many operational functions involved in running the utility. That software is collectively known as business process management (BPM) and it includes modules called Workflow, Quickfields and Forms, which leverage the mostly static electronic storage of records into the automated flow of information amongst those staff assigned to process it.
"BPM involves a whole different records management mindset, says Jenisch. With BPM, the less paper you use the better it works, and for a utility that can be a hard concept to grasp."
It took a few years for SD1 to fully get on board with BPM. The passage of the new regulations presaged a rapid expansion at the utility. Today, SD1 operates more than 2,000 miles of sanitary and storm water pipes and 151 pumping stations, sanitizing nearly 37 million gallons of wastewater per day to serve more than 291,000 people across about 30 municipalities.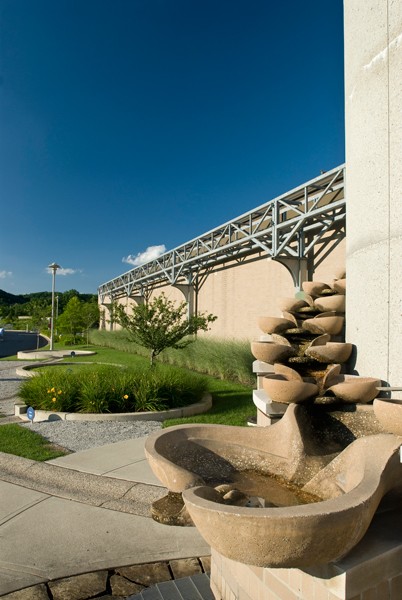 Keeping all that infrastructure in regulatory compliance mandates the generation of vast quantities of utility records, as non-compliance can come with litigation and severe penalties.
Moreover, with new state government transparency laws looming, SD1 knew it would need to hire more staff to handle an expected surge in public records requests. That's when Jenisch started to look at BPM technology. She upgraded the existing records management system to Laserfiche's RIO product, which includes a suite of BPM software products.
Using the Workflow module, a new system was created that is now managing human resource records for approximately 260 employees. An electronic employee matrix was created for SD1's Human Resources Department that is now automatically updated with any new hires or changes in employee status. Employees' travel requests, cash advances, and expense reports were similarly automated.
Starting the business process deployment in the HR and Accounting departments paid unexpected dividends as it touched every employee at SD1. That made it easier for Jenisch to sell other departments on going paperless with BPM.
Accounts Payable uses automated workflows to route as many as 75 invoices per day for approval, cutting processing time in half while eliminating four file drawers of on-site storage space. Workflow is now also pushing storm water inspection reports out to independent contractors for required notifications and their project recordkeeping. Capital improvement project records are maintained in the records repository, under proper retention.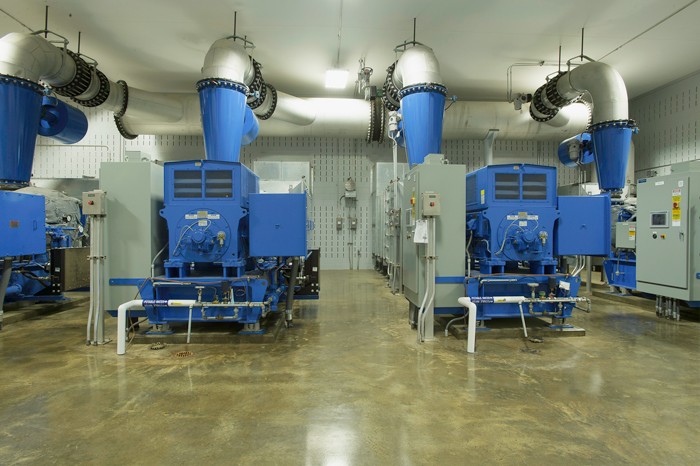 So far, SD1 has built more than 50 electronic workflows transforming its records management system from a simple electronic records repository into an enterprise content management system ushering information past the decision-makers who keep the utility running day-to-day. Photocopying, emailing, faxing, and snail mailing, once staples of back-office operations, have been automated saving time and effort for staff.
"Not only is more work getting done much more quickly but it's getting done with greater accuracy and reliability," Jenisch said. "Taking the human element out of these repetitive tasks wherever possible means reducing the opportunities for making mistakes."
The latest step in moving the utility toward a paperless environment has been replacing paper data input forms with electronic forms which are stored and accessed on desktop PCs or laptops. The process started with the employee travel request form, the cash advance request and expense report forms, each of which can now be filled out electronically and then automatically routed through approval, accounting and into archiving under the proper retention.
"The entire process is now done electronically," Jenisch said. "From the initial request to the payments and receipts handled by accounting, to retention, it's clean and simple."
Reducing reliance on paper for some processes should not be taken lightly by any organization. Personnel training and engaging employees who learn the new system are a must to achieve uniform best practice standards throughout an organization.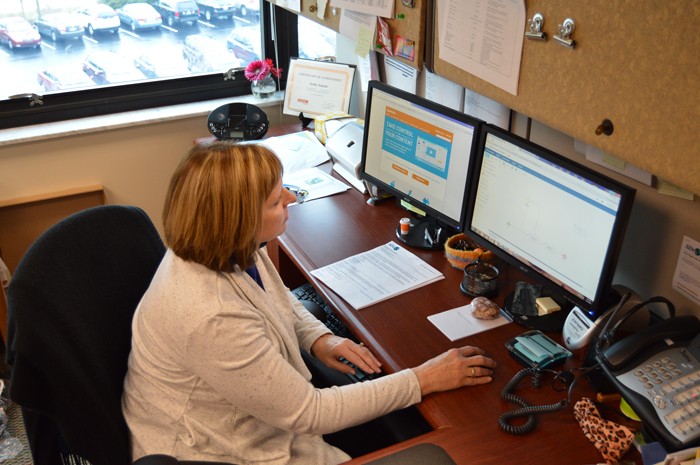 MCCi, the nation's largest Laserfiche reseller, helped SD1 get started with initial training sessions and follow-up visits as requested by SD1. But from there SD1 has largely taken over the creation and deployment of new workflow and forms systems as new departments get on board.
"They are real students of business process management," MCCi's Commercial Division Vice President Nancy Mathes says of Jenisch and her staff. "They truly appreciate and understand what the technology can do for an organization with massive recordkeeping responsibilities and they are turning that understanding into concrete improvements in operational efficiency."
With more than 50 workflow processes deployed and more than two dozen electronic forms gathering and securing SD1 business information, the Records Management Department has become an integral part of operations at SD1, providing savings in terms of space, materials and labor.
Tim Wacker is a technical writer for NBN Communications, a technical writing and research services company. He can be reached at tim.wacker@nbnpresscom.com.