Freese and Nichols Hires Frank Olshefski to Lead Transit and Road Projects
PEARLAND, Texas – April 2, 2020 – Freese and Nichols, Inc., has added Frank Olshefski, PE, MBA, to its transportation team to lead projects for clients including the Texas Department of Transportation, transit agencies and toll road authorities.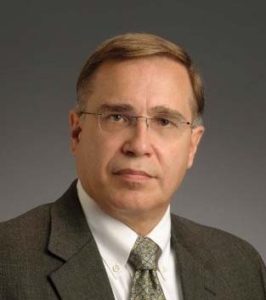 Olshefski brings more than 35 years of experience that includes managing projects for numerous public entities across the Greater Houston Metropolitan Region, including TxDOT, Harris County, Houston METRO and toll road authorities in Harris, Fort Bend and Brazoria counties. He's based in the Pearland office as a Senior Transportation Manager.
"Frank gives us tremendous additional depth of experience for bringing transportation solutions to our clients," said Jeff Taylor, Freese and Nichols' Southeast Texas Division Manager. "Besides his technical expertise, he's skilled at the communication and collaboration it takes to build strong partnerships and ensure we're delivering high-quality projects."
Olshefski's experience includes technical aspects of roadway and bridge projects, such as schematic and PS&E development, as well as strategic direction and performance management. He has managed projects ranging in size from $5 million to more than $100 million, including widening of the Sam Houston Tollway and Beltway 8 in Harris County; North Tarrant Express managed lanes in Tarrant County; and highway projects in Beaumont, San Antonio, Austin and Fort Bend County.
He is a Registered Professional Engineer in Texas and Oklahoma and a member of the American Council of Engineering Companies, serving on its Transportation Committee. He received an M.B.A. from the University of Houston and a B.S. in Civil Engineering from the University at Buffalo.
Freese and Nichols, Inc. is a professional consulting firm serving clients across the Southeast and Southwest United States. With sustainability in mind, Freese and Nichols plans, designs and manages infrastructure projects. It is the first engineering/architecture firm to receive the Malcolm Baldrige National Quality Award. Learn more at www.freese.com.