Five Remarkable Aspects of the Federal Infrastructure Bill
Lawmakers prepare to set in motion the largest infrastructure investment our nation has seen in decades.
By Sofia Berger
The United States is nearing an exciting and consequential crossroads, as lawmakers prepare to set in motion the largest infrastructure investment our nation has seen in decades.
Specifics are still being negotiated and once we know the totality of the combined infrastructure investment opportunities, infrastructure leaders must be prepared to help guide the funding investments from IIJA and the reconciliation package to determine how and where it can be applied to improve American communities by rebuilding and renewing highways, bridges and public transit.
These opportunities will come with new requirements and expectations, particularly in the areas of sustainability, equity and climate stewardship. Agencies that make these elements a key part of their proposals will stand the best chance of receiving the green light for their funding requests.
Here are five remarkable things about the U.S. infrastructure bill.
The economic activity IIJA sparks will be substantial.
Every $1 spent through the infrastructure bill is expected to release $3.50 in economic activity, according to a September report from the American Road and Transportation Builders Association (ARTBA), "Economic Impacts of Transportation Infrastructure." This economic impact will extend beyond the architecture, engineering and construction (AEC) industry, and broaden infrastructure's impact across the U.S. The pandemic was a reminder that robust infrastructure is the backbone of our economy, supporting essential workers and goods movement.
According to the ARTBA report, additional highway and bridge spending in the IIJA will contribute an additional $90 billion to the U.S. GDP by 2027. Employment forecasts anticipate an increase of nearly 200,000 new jobs annually between 2022-27 attributed to IIJA, including 137,000 per year for highways and 61,000 per year for public transit employment opportunities.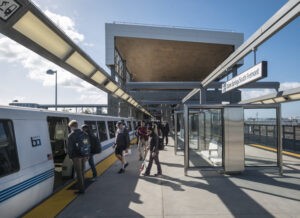 Invested wisely, a $3.50 return on our investment dollar may prove to be a conservative forecast.
Bus fleet electrification will gain momentum and reimagine urban transit.
The infrastructure bill puts forth a concerted effort to fix the link between transit and carbon emissions, for example, by putting over $5 billion towards zero- or low-emission bus fleet modernization. It's an exciting start, but there is room for more. Progressive transit authorities are taking a lead on zero-emissions bus fleets, such as the ambitious Los Angeles County Metropolitan Transportation (LA Metro) master plan to convert its entire fleet – including 165 bus and bus rapid transit routes, charging stations and maintenance facilities – to a 100-percent-zero-emissions bus fleet by 2030.
Other transportation agencies are eager to move forward, but they are cautiously evaluating the economic viability of this conversion. Funding and grants, like those provided in the IIJA, will be crucial in allowing more agencies to take this on.
The infrastructure bill includes a sharp increase in discretionary funding.
Many infrastructure projects that have been put on hold for years due to limited funding may now finally see the light of day with this new infusion of discretionary funding. While that creates exciting opportunities, it doesn't mean qualifying will be any easier. In fact, it may prove even more challenging for agencies that lack proper guidance through the new grant requirements.
Agencies will need to plan strategically to position projects for grant funding and ensure that they have the right information in place to advocate for their projects. Sustainability, resiliency and equity will be central to U.S. Department of Transportation (DOT) evaluation grant and loan program criteria, for which agencies need to be prepared. In some instances, DOT may decide to change its Notices of Funding Opportunity to include project resiliency as part of the selection criteria.
This bill will help begin the process of reconnecting communities.
This infrastructure bill provides $1 billion towards improving mobility in disadvantaged communities by reconnecting areas that have been divided by infrastructure. While that represents a significant step in the right direction, this amount of funding only scratches the surface of the need. A recent ASCE article highlighted the history of how the federal interstate highway system – a monumental undertaking with a tremendous economic impact on our nation in the 20th Century – cut through many urban, largely minority, communities creating physical divisions. The civil engineering of these roads was spectacular; but the unintentional – though at times, deliberate – social engineering created by these roads was anything but spectacular.
The need for innovative engineers will grow exponentially.
This is exciting but comes with a caveat. Engineering firms and DOTs are already stretched locating skilled people. After IIJA, that demand for structural environmental transportation and civil engineers will explode! To meet demand, we must double down on existing efforts to encourage and inspire future generations of diverse, bright, innovative engineers. Focusing on areas where engineering may be overlooked as a career option may help us close that gap while steering young students toward a career with great potential for success. We need to celebrate that engineers are vital and valuable to a successful society, and the rapid growth in digital technology demands the fresh perspective of engineers who grew up with these emerging tools. Demand for quality engineers will be high; plan now to meet that demand and we will be positioned to maximize what we can achieve with this infrastructure bill.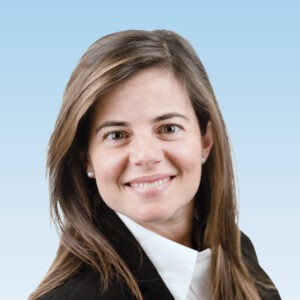 Sofia Berger is the Executive Leader, WSP USA Transportation National Business Line.