EPA Plays a Leading Role in Rebuilding Crumbling Infrastructure
The U.S. Environmental Protection Agency (EPA) was created to protect human health and the environment by writing and enforcing regulations based on laws passed by Congress.
While the EPA has several goals, their overarching mission is to protect human health and the environment, ensuring all have access to clean air, land, and water.
Most recently, in February, EPA Administrator Scott Pruitt took part in the White House Infrastructure Initiative Roundtable with President Trump and other members of the Cabinet, as well as state and local officials from around the country.
"President Trump's infrastructure plan will revitalize our nation's once-great infrastructure and create a safer and stronger America," said Pruitt. "Infrastructure includes more than roads and bridges; we will also rebuild our nation's crumbling water infrastructure and clean up contaminated land, both of which are critical to environmental protection and economic growth in our communities. Through regulatory reforms and targeted investments, EPA will play a leading role in this effort."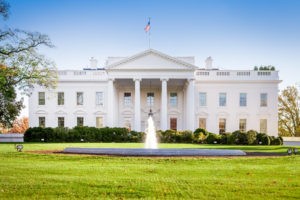 Trump's infrastructure proposal includes three elements that directly effect the EPA and its role in repairing and restoring the nation's water infrastructure and cleaning up contaminated land: funding; policy reforms; and permitting.
The President seeks $200 billion in federal funding in hopes of spurring at least $1.3 trillion in infrastructure investments at the state, local, and private level. Of this amount, the EPA is expected to receive roughly $20 billion for grant programs to support drinking water, wastewater, and stormwater facilities, and for Brownfields and Superfund cleanup and land revitalization.
The EPA's role in this initiative would be to amend the Clean Water Act, Safe Drinking Water Act, and Water Infrastructure Finance and Innovation Act (WIFIA) to promote private investment and improved management of water infrastructure through expanded use of State Revolving Loan Funds. Additionally, it increases WIFIA funding authorizations and expands WIFIA eligibility to include certain Superfund, Brownfields, and Army Corps flood projects.
The President is optimistic on its impact at a national level. "We will build gleaming new roads, bridges, highways, railways, and waterways all across our land. And we will do it with American heart, and American hands, and American grit," said President Trump.
For more information, visit http://epa.gov.