Elevating the Honolulu Rail Transit System
To address some of the country's worst traffic, the city of Honolulu determined that an elevated rail system would be the best choice for linking the eastern side of Oahu to its bustling downtown
By Jack Simpson
Photography Courtesy of HART
As populations around the world continue to grow, more cars fill the roads, raising more concerns over traffic and congestion. And as more cars continue to drive, greater amounts of harmful emissions are released into the atmosphere, exacerbating issues related to global climate change, as well. Such being the case, more municipalities are looking to forms of mass transit to help alleviate these problems. Killing two birds with one stone, as it were. Among these is the city of Honolulu, Hawaii.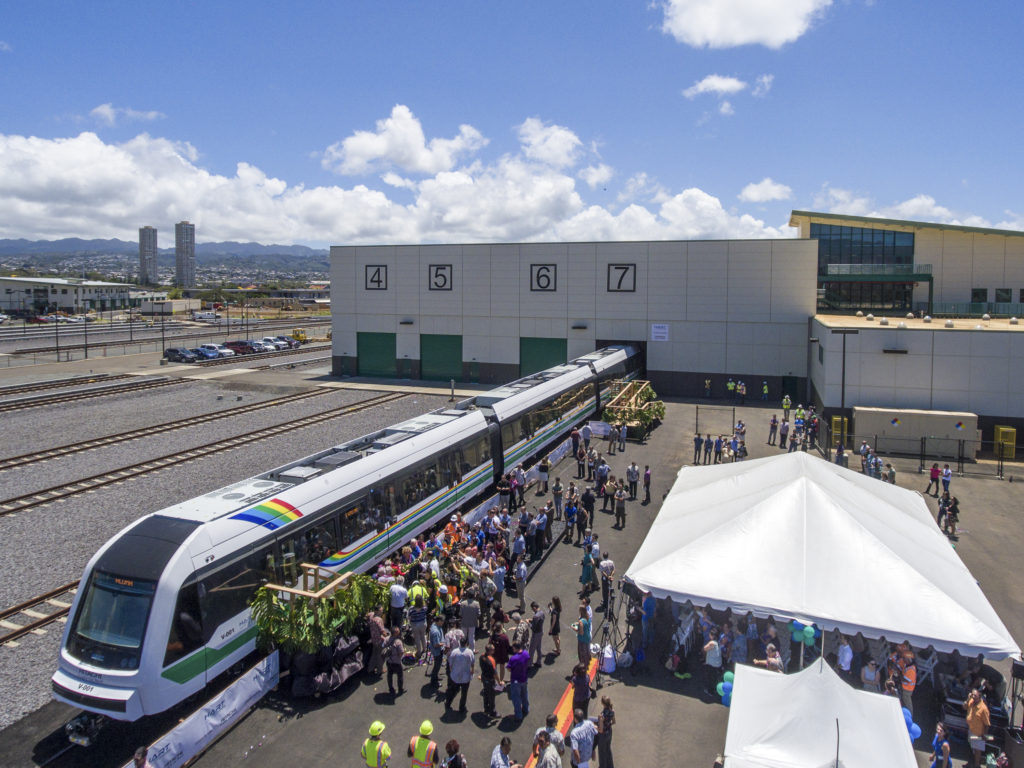 Honolulu is not only the capitol of Hawaii, but the state's most populous and densely populated city. It also happens to be the only city in all of Hawaii with a population of more than 50,000, home to a booming metropolitan area where approximately 955,000 people live, work and play. According to the 2010 census, the population of Oahu grew 8.8 percent from 2000 to 2010, and it is only going to grow more. It is projected that by 2030 the state of Hawaii as a whole will grow by more than 9 percent, its population increasing from 1.34 million to an estimated 1.47 million.
On an island as small as Oahu, one can only imagine the traffic issues faced by residents of a major city like Honolulu. As a matter of fact, traffic in Honolulu has been ranked worst in the country, according to INRIX, a company that specializes in car services and transportation analytics. It is worse than New York, San Francisco and even Los Angeles. As a solution to this worsening problem, the The Honolulu Authority for Rapid Transportation (HART) proposed The Honolulu Rail Transit Project (also known as the Honolulu High-Capacity Transit Corridor Project).
HART, a public transit authority based in Honolulu, has been the driving force behind the project and has been responsible for all of its planning, construction and maintenance. The Honolulu Rail Transit will run steelon- steel on an elevated, 20-mile line from Kapolei, a large community within Oahu, to the Ala Moana Center, Hawaii's largest shopping mall, in downtown Honolulu. The line will be a welcome addition to Kapolei whose population continues to grow, a majority of which works in Honolulu, congesting the main Interstate.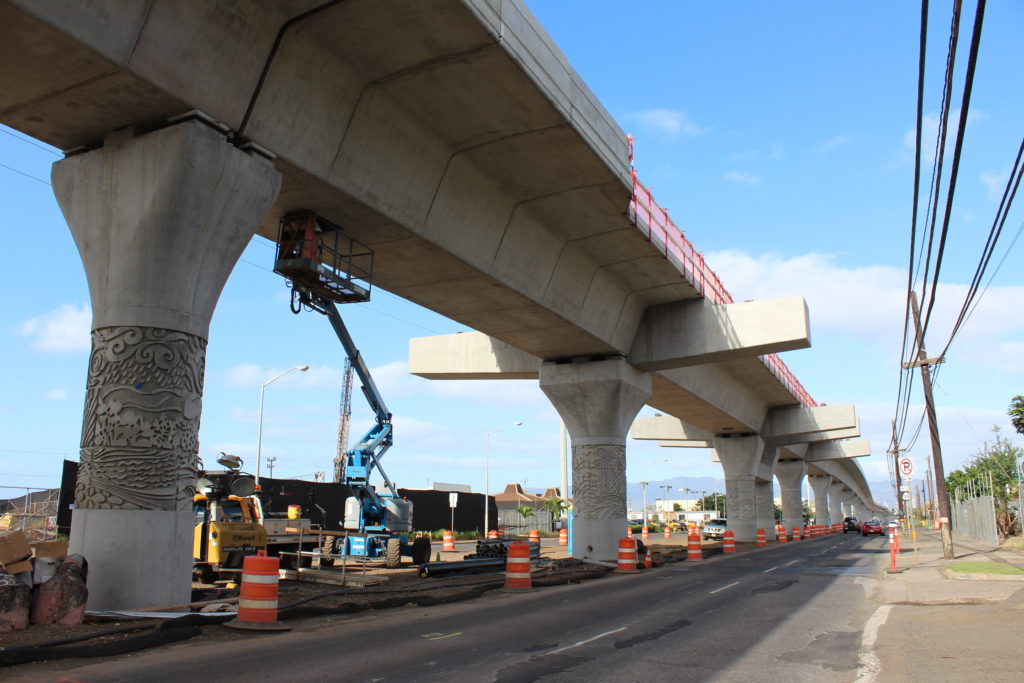 After multiple studies were conducted, it was determined that an elevated rail system would be the best choice for linking the eastern side of Oahu to downtown Honolulu. By elevating the Honolulu Rail Transit system, the notorious traffic of the Honolulu metro area can be avoided entirely, providing more reliable and timely travel. Additionally, elevated systems were found to be faster and safer, as well as less expensive than underground systems. At no point do its trains cross paths of motorists or pedestrians at street level, eliminating the possibility of a collision between a train and pedestrians or motor vehicles. As a result, passengers can be certain of getting where they need to go, regardless of traffic.
The line will connect residential areas with job centers across the island, providing a convenient means of getting to work, school or home. The line will have a total of 21 stations along its course, including stops at three universities, a stadium and the Honolulu International Airport. Parking will also be available at rail stations. This will be key for residents as, according to the 2010 census, it is estimated that nearly 70 percent of the island's population and more than 80 percent of its jobs will be located within the immediate proximity of the rail corridor by 2030. It is also estimated that the Rail will see weekday ridership of 119,600 trips by 2030, which will eliminate 40,000 car trips on the city's streets and highways.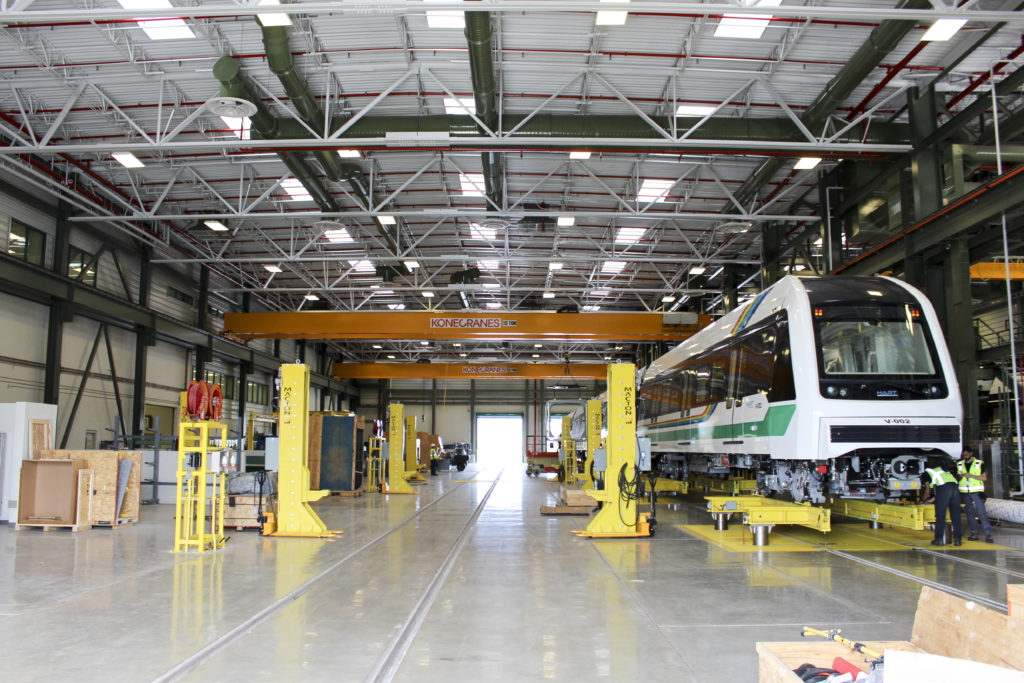 The total cost of the Honolulu Rail Transit project will exceed $6.7 billion. Funding for the project has been achieved through a combination of federal funding provided through the Federal Transit Administration, as well as from Full Funding Grant Agreements (FFGA) and a local General Excise and Use Tax (GET). GET is a half-percent surcharge on goods and services – in this case, rail transport – purchased on Oahu. GET has been collected since 2007 and will continue through 2027, which will gain $4.8 billion towards financing the project. So far, $1.55 billion has been awarded to HART by the Federal Transit Administration, which places total funds at $6.35 billion. Remaining funds will be supplied by other federal programs and locally revenue sources.
Jack Simpson is an Editorial Assistant for American Infrastructure magazine. He may be reached at jack@penpubinc.com.