Editor's Note September/October 2021
Dear readers,
With a major vote happening on Sept. 27, the importance of infrastructure has climbed its way onto the top of the to-do list for lawmakers in Congress. As specifics in regards to methods of funding are still being ironed out, it's a positive sign for the industry and the overall future of our nation.
With that being said, we welcome you to the September/October issue of American Infrastructure. This month, we touch on the obvious — the bipartisan infrastructure bill — as well as the topic of sustainability. 
A new edition to our magazine is the Institute of Sustainable Infrastructure (ISI), with CEO Anthony Kane as this month's featured interview. He filled us in on what ISI is all about, including its ties to the American Public Works Association (APWA), the American Society of Civil Engineers (ASCE) and the American Council of Engineering Companies (ACEC). Additionally, he explained what "sustainable infrastructure" is exactly.
"Well, it's all of the above. Our system includes 64 different indicators. So that's the challenge, is that it's not a silver bullet solution, where all of these one type of things are sustainable and all of these other things aren't sustainable but it's more how we're approaching the situation," Kane said.
Not only do we have contributions this month from ISI, we also have APWA CEO, Scott Grayson, who shares his take on the major infrastructure bill and the road ahead for the legislation.
"APWA and its members stand ready to continue working with Congress and the White House to successfully pass and implement a bipartisan infrastructure law that will not only construct and upgrade infrastructure but, equally importantly, maintain these systems for generations to come," Grayson wrote.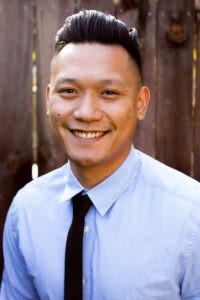 You'll also notice that we have three public works officials who give an update on their respective cities' infrastructure plans and sustainability: Adam Phipps of Denver, Teresa Villegas of Los Angeles and Jason W. Mitchell of Baltimore.
This month's Governor's Message comes from none other than Wisconsin Governor Tony Evers. Gov. Evers discusses the status of infrastructure across the state of Wisconsin, and lists a few projects and plans that the state has lined up under his term.
As always, if you've got any exciting news you'd like the team here to know about, please don't hesitate to reach out to our editorial staff at brian@builder.media, aurielle@builder.media and camille@builder.media — we'll be happy to share your news.
Best,
Brian Alvarado