Editor's Note: July/August 2021
Dear Readers in print and online,
As vaccinations continue to rollout and restrictions across the country begin to ease, infrastructure is at the top of the list for U.S. lawmakers. 
After many months of negotiation and debate, there is finally an agreement in place on a bipartisan infrastructure bill worth $1.2 trillion over eight years, with $579 billion in new spending, according to a fact sheet from the White House. Not only will our roads, bridges and more be upgraded, the legislation will predictably have a positive, reciprocal effect on the economy by providing millions of jobs to Americans.
"It's been a very long time since the last time our country was able to strike a major bipartisan deal on American infrastructure," Biden said at the White House according to Yahoo! News.
This is an absolute monumental moment for our country, as an infrastructure bill is desperately what our country needed, especially in aiding our economic recovery.
With that being said, we're extremely proud to present you with the July/August issue of American Infrastructure Magazine. It's hard to believe that we're more than halfway through 2021.
This month's issue includes contributions from the likes of the American Public Works Association, with Evan Pratt discussing the importance of water infrastructure investments and CEO Scott Grayson filling us in on PDX 2021.
We also have contributions from two public works directors from Austin, Texas and Indianapolis, Indiana. Our City Official Message comes from Austin Public Works Director Richard Mendoza, while our featured interview comes from Director Daniel Parker of the Indianapolis Public Works Department.
Additionally, this month's Governor's Message comes from Mississippi's Tate Reeves, who provides us with an update on the port and rail systems in his state.
"Our port and rail system is a catalyst for our state's economy and plays an important part in our nation's interstate commerce system, as well as providing for our nation's defense needs," Reeves wrote.
As always, if you have any news, features or would simply like to contribute to a future issue, don't hesitate to email me at brian@builder.media — we are always looking to tell the stories of the good folks of the infrastructure and public works industry.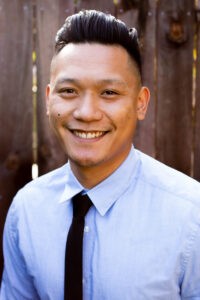 Cheers,
Brian Alvarado