Editor's Note: November/December 2021
Dear Readers in print and online,
Happy Holidays, and welcome to the November/December issue of American Infrastructure Magazine. This month we have a special end of the year issue, a theme of reflection on the year in infrastructure as well as our annual Pubby Awards and announcement of our yearly Brand Survey winners. Our Pubby Awards are decided by what our readers acknowledge as best in infrastructure this past year. In this issue, our categories include; Municipality of the Year, Road of the Year and Bridge of the Year.
Additionally, each year our readership also votes on their favorite brands and products for our Brand Preference Survey. The categories include everything from cement products to trucks and highway products. To see which brands came out on top go to page 20. 
Although the country is still putting the pieces back together from 2020, we've had massive growth this year. This November infrastructure had a big win, as the historic bipartisan infrastructure bill was passed. This is the largest infrastructure bill the nation has seen in years, many industry professionals are excited for the opportunity the bill brings. 
Columnist Kathy Maness, President of the National League of Cities, gives insight on the infrastructure bill and how crucial it is to invest in proper infrastructure job training for workers. 
"The National League of Cities has been advocating for robust investment in workforce development to ensure the long-term success of the IIJA for our communities," Maness said. "These programs are necessary to connect more residents to high-quality jobs and to support America's response, recovery and rebuilding from today's challenges."
Although the infrastructure bill was successfully passed, this year has also brought challenges and changes. We are constantly learning and adapting to face these hardships. One major issue that we are currently facing is our supply chain. Mary Scott Nabers, president and CEO of Strategic Partnerships Inc., wrote a column, which you can find on page 40. She discusses the unusually high demand for goods and the struggle we are facing to keep up. 
"Although there will be high demand for various types of construction projects in 2022, funding trends have shifted," Nabers said. "Government budgets are allocating resources to construction projects at many levels, but the federal government is directing historic amounts of funding for specific types of construction projects."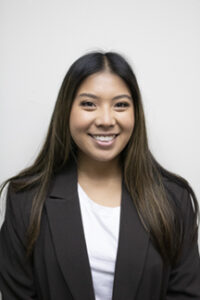 This upcoming year, we remain hopeful that the passage of this bill will create new jobs and the nation's infrastructure will receive the funds it so desperately needs.
As always, if you have a project or news you'd like us to hear about, don't hesitate to reach out via email at camille@builder.media. We hope you enjoy our annual awards issue and have a great, safe holiday season!
Cheers, 
Camille Manaloto