The United States Department of Energy's (DOE) mission is to promote related innovation and advance energy technology for the nation. U.S. energy is one of the fastest growing markets in the nation. The energy storage market is experiencing its best quarter in history and its total growth for the last year was an astonishing 243 percent increase.
For much of the upcoming year, the DOE will focus on modernizing the grid in efforts to accelerate the deployment of renewable energy. In January, the DOE announced $220 million for the Grid Modernization Initiative that aims to improve resiliency, reliability, and security for our nation's electrical delivery system. "Modernizing the U.S. electrical grid is essential to reducing carbon emissions, creating safeguards against attacks on our infrastructure, and keeping the lights on," said Secretary for the DOE Ernest Moniz.
More than 80 projects will be funding through this annual budget for research, testing, and more. Cybersecurity is one of the DOE's most imminent issues due to the quickly changing cyber landscape. The research in cybersecurity is expected to help maintain a robust pipeline of cutting-edge technologies that are vital for the energy sector to grow.
Another project will include the Plains & Eastern Clean Line Project announced in March of this year. The Clean Line project will emphasize low-cost wind generation resources in Oklahoma and Texas regions. The hope is to be able to deliver 4,000 megawatts of wind power through a 705-mile direct current transmission line that will serve enough energy to power 1.5 million homes in the affected area.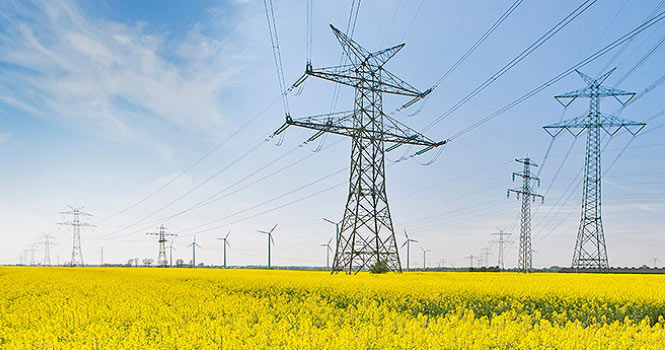 "Moving remote and plentiful power to areas where electricity is in high demand is essential for building the grid of the future," Moniz said. "Building modern transmission that delivers renewable energy to more homes and businesses will create jobs, cut carbon emissions, and enhance the reliability of our grid."
Because much of the nation's infrastructure is experiencing deterioration, this is an important and forward-thinking approach for energy. Transmission development will prove to be an important part of our nation's future as we begin to think about rebuilding in an efficient and cost-effective way.
Recent DOE endeavors include launching a $40 million effort to improve materials for clean energy solutions. The DOE created the Energy Materials Network (EMN) this year, whose mission is to tackle the design, testing, and production of advanced materials that will enable the materials to be brought to market in a more expedient manner.
"We need innovations in science, innovations in technology, innovations in policy, [and] innovations in business models," said Moniz.
For more information visit www.energy.gov