The Distribution System Improvement Charge, 20+ Years Later
How groundbreaking legislation advanced the fight against aging infrastructure
Pipes, pumps, and treatment plants are in the spotlight, as cities and towns across the country grapple with rapidly aging water infrastructure. The reality is that much of our nation's water and wastewater infrastructure is almost a century old and nearing the end of its useful life. In fact, when the American Society of Civil Engineers released its 2017 Infrastructure Report Card, it gave grades of "D" to U.S. water infrastructure and "D+" to U.S. wastewater infrastructure. This worn-down infrastructure can lead to poor service for customers, including service interruptions, low water pressure, increased main breaks, and discolored water.
Unfortunately, this challenge is not new. For decades, communities across the country have struggled to keep up with the ongoing need to invest in and maintain the infrastructure that is necessary to keep their water and wastewater systems running. When considering all of the other budgetary priorities that municipalities have to balance — from schools and pensions to roadways, police, and fire — many communities simply have not been able to afford to invest in upgrades to their water and wastewater infrastructure. The American Water Works Association has estimated that $1 trillion will be necessary to maintain and expand service to meet drinking water demands alone in the U.S. over the next 25 years.
While there is no one solution for how to fund this massive need, publicly regulated water companies have emerged as major players in addressing these infrastructure challenges — thanks in part to a critical piece of legislation that was first introduced in Pennsylvania more than 20 years ago. Introducing DSIC: A funding mechanism to expedite infrastructure improvement.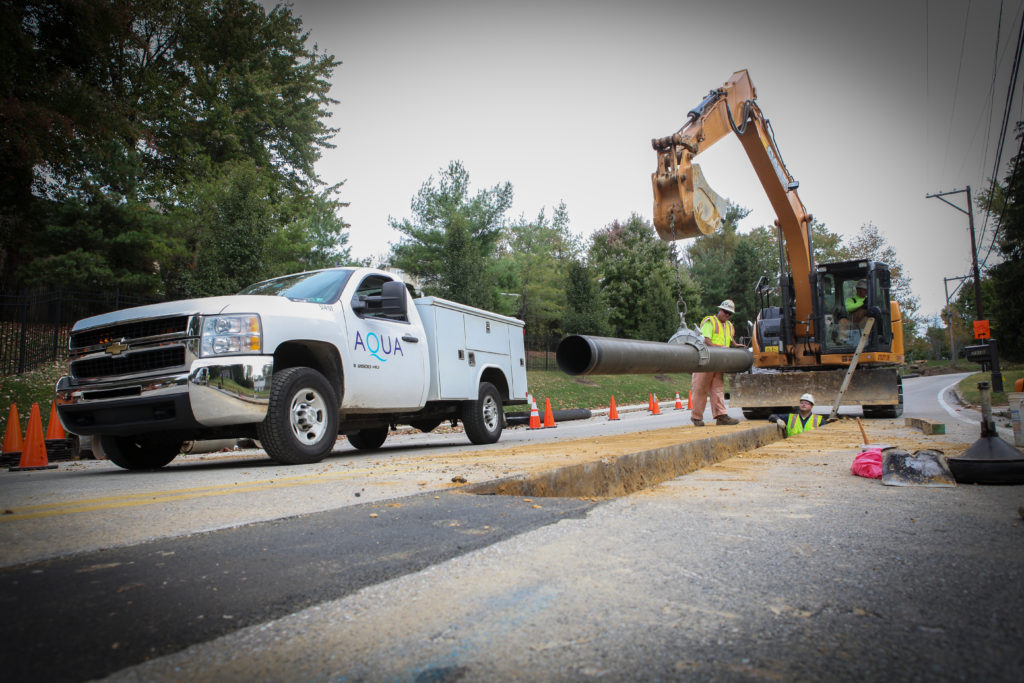 Traditionally, water and wastewater utilities have relied on customer rate payments to fund infrastructure projects, but, in many cases, rates have not provided enough revenue to cover the cost of more extensive infrastructure upgrades or ongoing investment needs. As a result, in 1996, publicly regulated water companies in Pennsylvania lent their support to new legislation that allowed them to include a surcharge on customer bills to accelerate the replacement of existing aging infrastructure.
Under the funding mechanism, known as a Distribution System Improvement Charge, more commonly referred to as DSIC, customers are billed a small surcharge each billing period that provides capital to aid specific, utility-commission-approved water and wastewater upgrades. The DSIC is capped at 7.5 percent for water bills and 5 percent for wastewater bills in Pennsylvania. Utilities can invest this capital where it is most needed in the water and wastewater systems.
According to the Pennsylvania Public Utility Commission, the average monthly cost to ratepayers ranges from a few cents to $2.75 a month. In return, DSIC has enabled utility companies to "provide ratepayers with improved service quality, greater rate stability, fewer main breaks, fewer service interruptions, increased safety," and low er levels of non-revenue water. The National Association of Regulatory Utility Commissioners has endorsed DSICs, saying they can lengthen the amount of time between utility base rate increases, enabling a utility to recover capital costs in a more timely way.
A lasting impact on communities
According to the Pennsylvania PUC, the DSIC has enabled water utilities to increase their main replacement schedules, on average, from 30 miles of main a year to 80 miles — more closely matching the actual service life of the mains. Aqua Pennsylvania has seen similar improvements within its water systems over the past 20 years. Between 1997 and 2017, the DSIC contributed to:
More than 3,000 main replacement and tie-in projects;
The replacement of more than 1,700 miles of underground pipe (approximately the distance from New York City to Denver!)
The cleaning and lining of an additional 331 miles of pipe across Aqua's service territories in the state.
DSIC as Best Practice
In the more than 20 years since it was first introduced, the DSIC model has been widely praised as a successful infrastructure funding solution. The Pennsylvania PUC has called DSIC "one of the most important regulatory tools of the past decade" and a "best-practices" regulatory model. The Council of State governments included the DSIC as model legislation and today, similar legislation is in play in 11 other states across the U.S.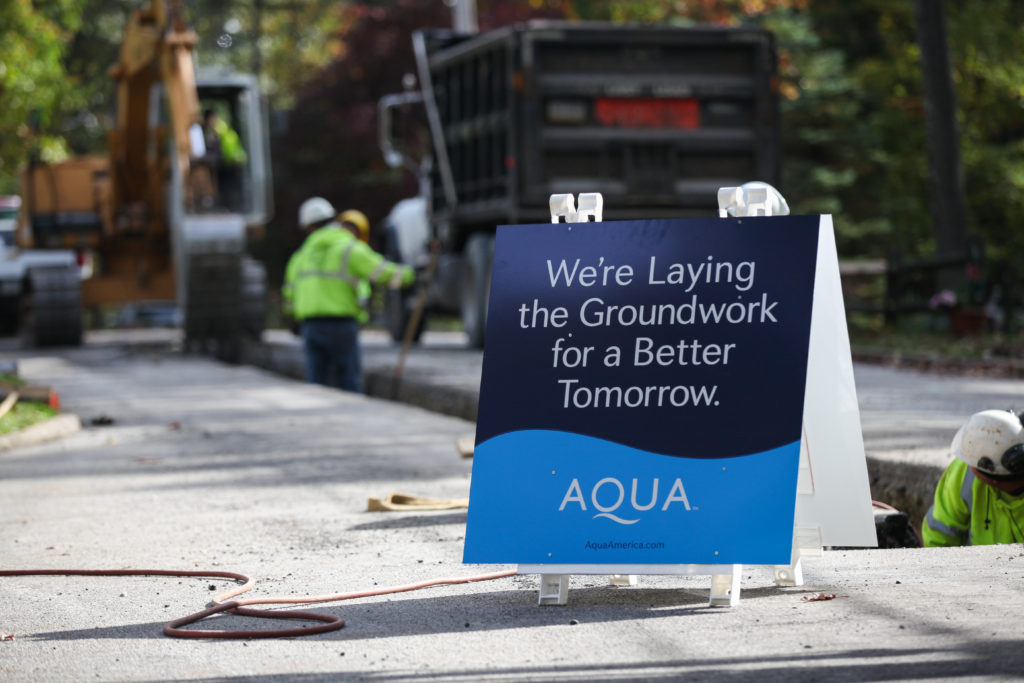 Water companies are not the only utilities that have implemented infrastructure surcharges; natural gas and electric companies use similar models to boost funding for their specific projects as well. They enable companies to replace poles, towers, conductors, insulators, circuit breakers, and service lines in local communities.
Throughout the past two decades, the DSIC has enabled publicly regulated utility companies to upgrade infrastructure in order to ensure safety and improve service reliability for their customers. This program — believed to be the first of its kind in the water utility industry — is beneficial for all involved, as it extends the time between base rate increases and generates capital for crucial projects that improve daily life for customers.
America's infrastructure is not something we can wait to fix. According to The New York Times, by 2020 there will be 1.6 million miles of water and wastewater pipes across the country that average 45 years old. To prevent a surge in issues arising due to aging infrastructure, it is important to modernize existing infrastructure. Fortunately, the DSIC model provides a viable solution that allows publicly regulated companies to play a major role in addressing this need. The water industry needs to continue to use customers' DSIC contributions and private capital to assist communities that need help addressing their aging infrastructure.
Joe Thurwanger is Vice President of Planning and Engineering for Aqua Pennsylvania, a water and wastewater utility which serves more than 1.4 million residents in 32 counties across the state. He has worked at Aqua for 27 years. Joe has a broad range of experience in water and wastewater planning, concept development, facility engineering, construction management and hydraulic analysis. Learn more by visiting waterbyaqua.com.