Digital Delivery Key to U.S. Infrastructure Advancements
Adoption of digital tools is imperative to our nation's infrastructure.
By Cyndee Hoagland
The $1.2 billion bipartisan infrastructure law creates a generational opportunity for America to repair and rebuild our nation's infrastructure and regain our place as a world leader in infrastructure construction. Yet, money alone will not deliver success. 
As the United States has fallen from the envy of all to its current world ranking of 13th for infrastructure quality, we have spent more on roads than any other country that discloses spending data and more than all but five other countries on public transit projects. Our old way of doing things has put us in a challenging position, where projects frequently run years behind schedule and millions of dollars over budget. 
Adoption of Digital Delivery is Critical to Success
There have been huge technological advances in construction since America's last big infrastructure investment during the Eisenhower era. However, the use of proven digital design and construction technologies for American infrastructure improvements lags behind that of other countries. 
This must change. Adoption of these tools by state Departments of Transportation (DOT), municipalities, and other project owners, will enable infrastructure assets to be designed and built faster, cheaper, more efficiently and operated more sustainably than ever before.
Core Technology Benefits
The fundamental advantage of digital delivery is that it enables stakeholders to collaborate in ways that facilitate efficiency, visibility and transparency. It gives equal access to the same constructible model throughout the project lifecycle. 
As a result, everyone involved with the project can access, share, review and comment on data-rich building models, in real-time. This eliminates many of the costly change orders, tedious tasks and time-consuming coordination meetings that often lead to schedule delays. 
Digital delivery also improves the environmental resiliency of projects. Combining existing design and process data in one place prevents costly surprises – environmental and otherwise – while allowing for the evaluation of potential risks and events through each phase of construction, starting from the very beginning.
The value of digital modeling extends beyond planning and construction. Applying the model data to the operations and maintenance improves the management, longevity and sustainability of the asset. 
"The value of digital modeling extends beyond planning and construction." 
Proven Successes
America's recent history with infrastructure projects has many questioning our ability to spend wisely and efficiently with upcoming efforts. Yet, the proven track record of digital delivery offers plenty of optimism given the availability of technologies that are revolutionizing how projects are executed today.
Highway 169 in Elk River, MN — which connects the central lakes region with the greater Twin Cities metropolitan area — exceeded capacity, creating a bottleneck for travelers. So, the Minnesota Department of Transportation (MnDOT) initiated a $158 million two-year project to improve the three-mile stretch of highway and adjacent streets.
The project was designed and delivered to the MnDOT using a 3D digital, paperless model. Leveraging digital data helped identify an estimated $10 million in savings during the planning phase before construction even started.
Digital project delivery unified the owner-operator and project team efforts, getting everyone on the same page from the start. The project team was able to continuously iterate the design rather than having to follow the traditional design/review cycles, which takes significantly more time as activities occur sequentially versus concurrently. 
The digital plan also enabled public notices for relocating underground orders to go out earlier, speeding up the timeline and eliminating any winter work. Construction is scheduled to begin in 2022.
Another project in Norway, demonstrates the power of digital delivery throughout the project lifecycle. National road 3/25 Løten-Elverum was completed three months ahead of schedule and had roughly $167 million in shared savings in just two years of construction. 
The use of digital delivery enabled the owner, designer and contractor to collaborate on the design and production of the road simultaneously, speeding up the timeline and enabling changes to be implemented quickly when unforeseen events occurred. 
The Norwegian Public Roads Administration said it expects to use digital delivery on future work based on the success of this particular project.
Advanced digital project delivery is the way of the future and will enable our country to actually move these projects through the pipeline with improved efficiency, transparency, visibility and ultimately ensures better use of our taxpayer dollars.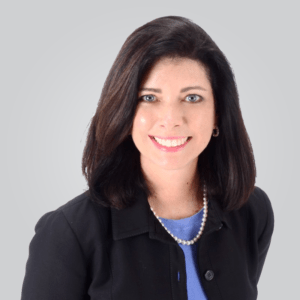 Cyndee Hoagland is the Senior Vice President for Trimble's Public Sector and Enterprise Accounts.