Davenport Preserves Potable Water by Recycling the Waste
The Davenport Recycled Water Project, a 3-million-gallon recycled water retention pond, offers an alternative water source to residents
By Julia Edinger
Settled in rolling coastal mountains and farmland that overlook the Pacific Ocean, the city of Davenport, California has unveiled their latest project: a 3-million-gallon recycled water retention pond. While all residents will benefit from having another water source, farmers will undoubtedly reap some of the largest benefits, having a new source to use to irrigate their land.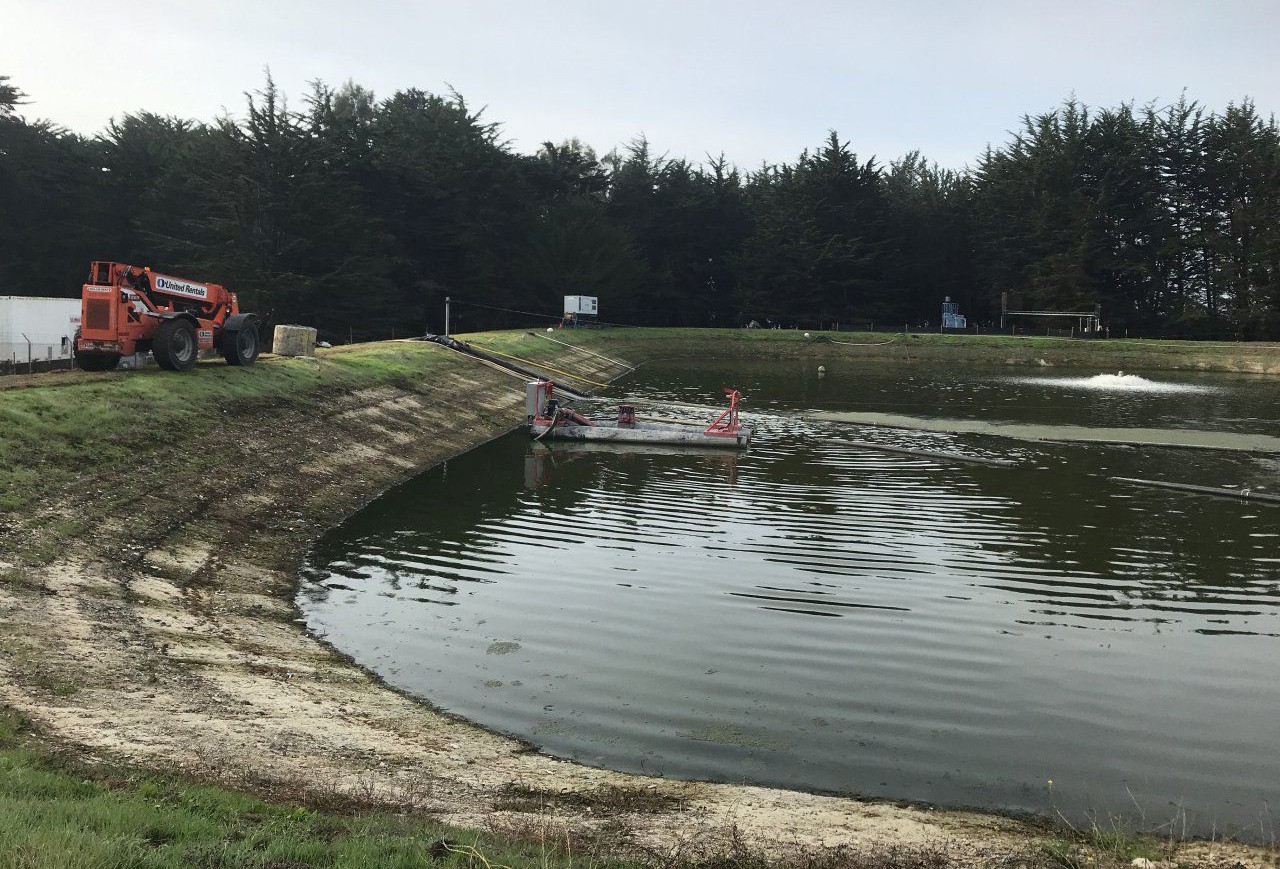 Climate change, and the storms that come with it, have presented new threats to our country, requiring cities nationwide to adjust their infrastructure in preparation for potential damages caused by extreme weather events. Davenport's water system is susceptible to damage from natural disasters including flooding, downed trees, landslides, drought, and earthquakes. In fact, this project was designed in the midst of a drought. When the shortage of potable water is greater, any use of potable water is diminishing a limited resource that the community's residents depend on.
Davenport has two surface water sources of potable water thought the primary source does not always produce enough. The second source has a higher level of turbidity meaning it requiring more treatment, especially after a storm. One goal of this project was to create a water source that allowed the town to save the potable water specifically for when its use is necessary, and use this recycled wastewater for things like use on crops and use for car washes.
"All these impacts of climate change on the potable water system will be lessened with a reduced demand for potable water," explained Chad Hamann, Senior Engineering Associate of County of Santa Cruz Department of Public Works. "Therefore, the community as a whole will benefit from using recycled water instead of potable water wherever they can."
A major challenge of this project was the shallow perched groundwater they encountered after construction began. The engineering and construction team solved this by decreasing the depth of the water line trench and installing additional subsurface drainage measures to direct that perched water.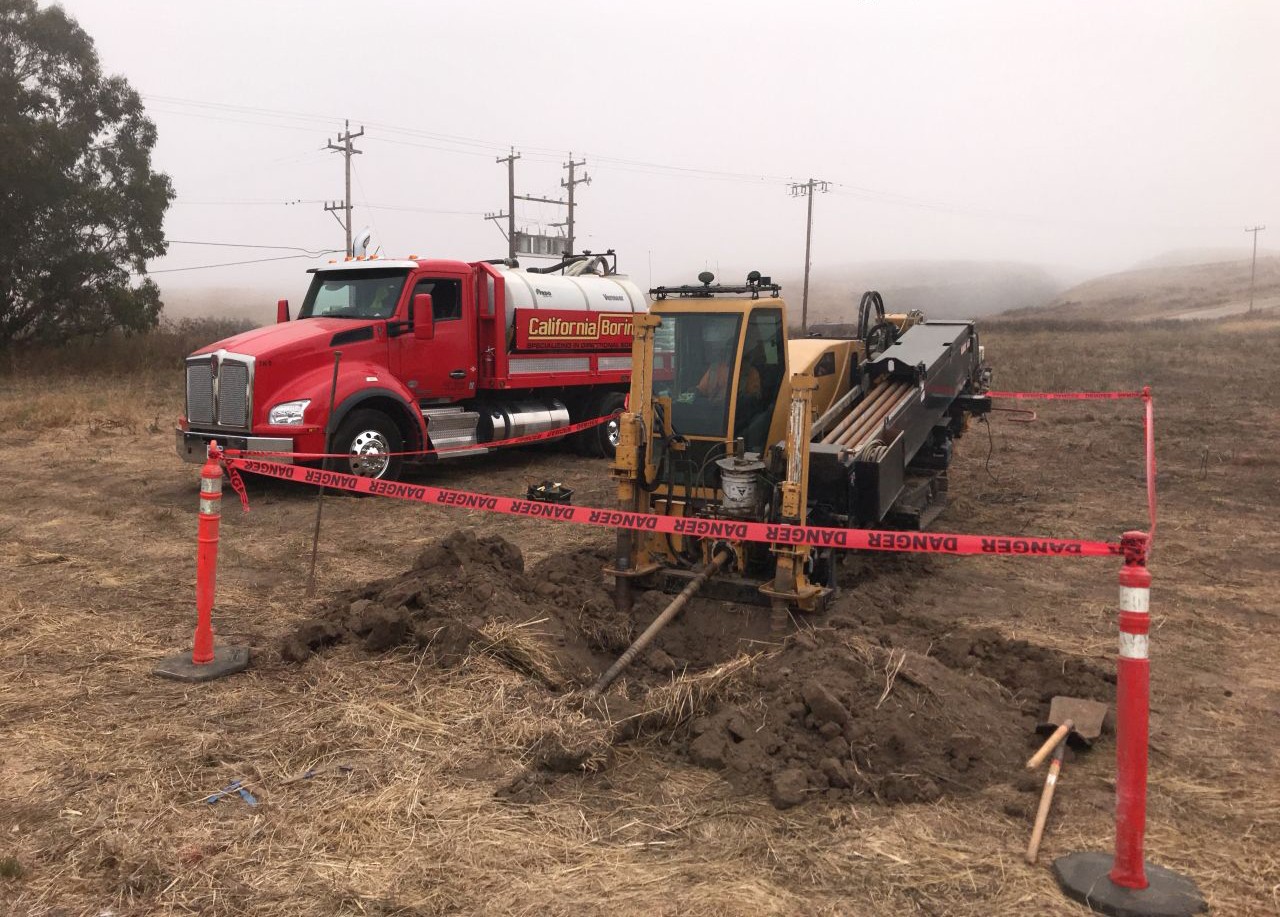 The large cobbles found in excavating, which would interfere with the line casing, presented another problem. The Davenport County Sanitation District (DCSD), project designer (GHD, Inc.), geotechnical engineer, contractor (Spiess Construction Company, Inc.), drilling subcontractor (California Boring), and Caltrans collaborated on this issue, deciding to use horizontal directional drilling (HDD) as a solution.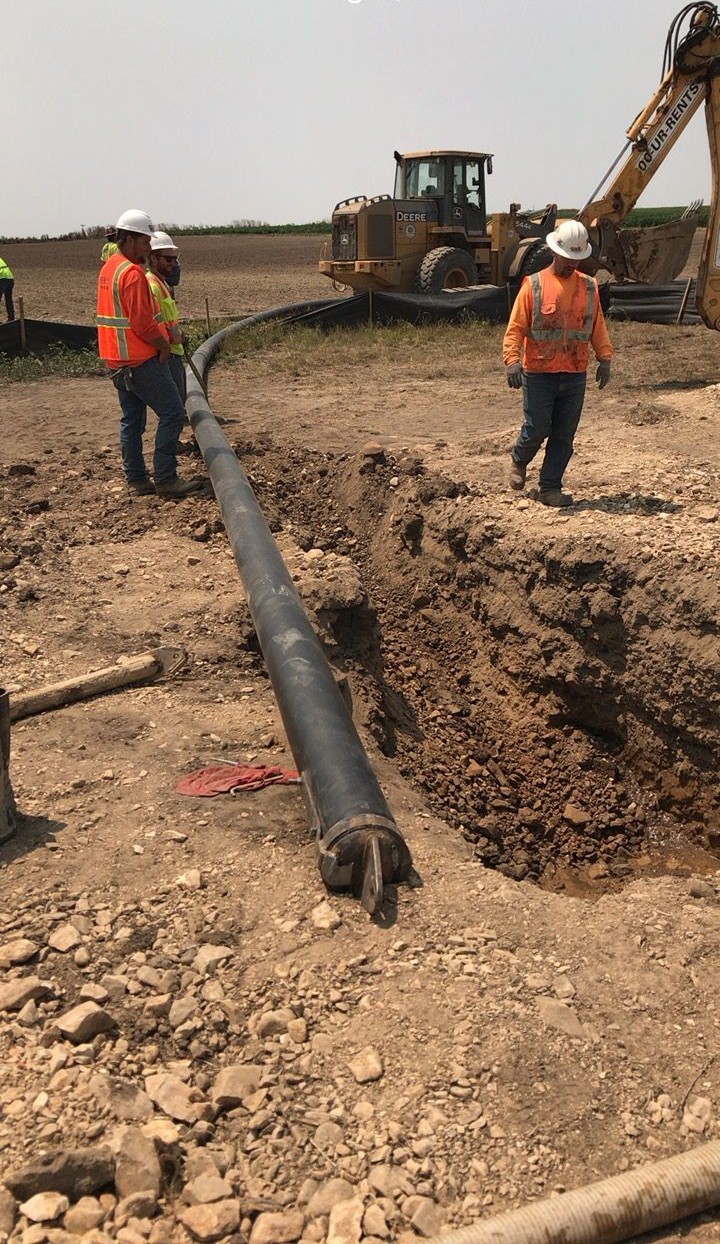 This project began with the removal of 139 dry tons of solids from the existing wastewater treatment plant. Construction of the pond began next, with a 60 ml impermeable liner for the recycled water. The team constructed a truck fill station for the public to purchase the recycled water.
The project incorporated the Horizontal Directional Drilling under the railroad tracks and Highway 1 to install a HDPE carrier pipe and recycled water supply line under Highway 1, allowing farmers across the highway to access the stored water. It also included the construction of about 2,700LF of 4-inch recycled water distribution lines.
All of these features contributed to the new plant, which, in turn, contributed to the community. According to Hamann, "The recycled water will cost significantly less than potable water. The reduced use of potable water will benefit the community and the environment." On top of that, the truck-fill station will sell recycled water, and the revenue from that endeavor will go back into DCSD's budget.
As Davenport lacks funding for large infrastructure projects, DCSD will seek grants to fund other water infrastructure projects in 2019. The department's upcoming projects include potentially working on the Boulder Creek wastewater treatment plant with a private golf course to do a similar recycled water project, assessing the domestic water system and working to improve it so that it requires less maintenance and is less susceptible to damage, and various sewer rehabilitation projects in the Freedom and Santa Cruz County Districts.
Julia Edinger is the Editorial Assistant for American Infrastructure Magazine. She can be reached at julia@penpubinc.com