Creating a Smart City Starts with Transportation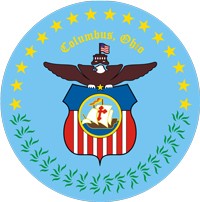 After winning the U.S. Department of Transportation Smart City Challenge, the city of Columbus, Ohio details its plan to improve transportation and boost productivity for its residents
By Andrew J. Ginther, Mayor of Columbus
When we think about transportation in Columbus, we're not looking at how to move people from point A to point B. We start with a broader view of how to move people onto the ladders of opportunity.
Columbus is in a time of unprecedented growth. We're the 15th largest city in the country with one of the fastest growing economies. We are enjoying the lowest unemployment rate we've had in the last 25 years. Columbus is an international economic powerhouse with a gross metropolitan product of $118 billion — an economy larger than 142 countries and 17 states. And we are one of a few cities that maintain a triple A bond rating from all three rating agencies.
But some people and some neighborhoods have been cut off from the success that is Columbus. Neighborhoods like Linden have higher rates of infant mortality, unemployment, and crime. Research shows us that the people in these neighborhoods lack reliable consistent transportation to job centers, healthcare, and even places to purchase fresh fruits and vegetables.
Ending poverty isn't simple. But we know transportation is one key component. We also know that some estimates have the population of Columbus growing from 850,000 to 3 million by the year 2050. Our infrastructure solutions can't simply be more highways or more lanes on existing highways.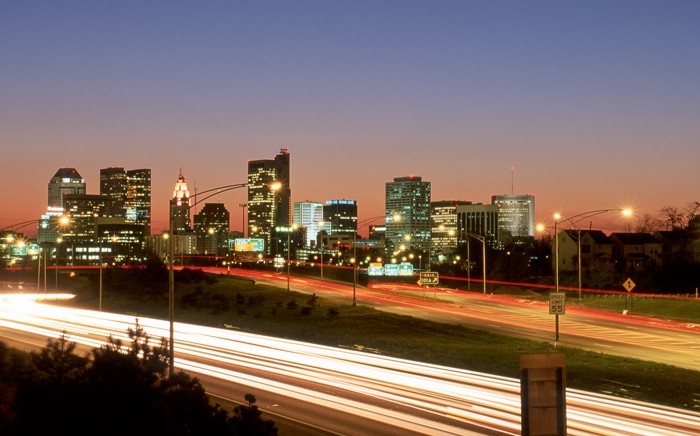 Our application for the U.S. Department of Transportation Smart City Challenge focused on access to jobs and connecting all of our residents to safe, reliable transportation. I believe that is what made the difference between us and the other great American cities who also applied.
With our $40 million federal grant, $10 million from Vulcan Inc. and additional $90 million (and counting) pledged from private industry and other public entities, Columbus is not only set on creating a sustainable transportation system for us, but also on becoming the epicenter of smart mobility in the future with scalable, replicable projects.
The heart of Smart Columbus is the Integrated Data Exchange, a dynamic, cloud-based platform that integrates data from multiple sources, including the planned smart city technologies, traditional transportation data, and data from other community partners, such as food pantries and medical service providers. This will help our residents make more complete, informed decisions when it comes to transportation planning.
Columbus has already invested in high-speed fiber. We will use that investment to connect people, vehicles, infrastructure and transportation providers in a safe, secure and seamless manner.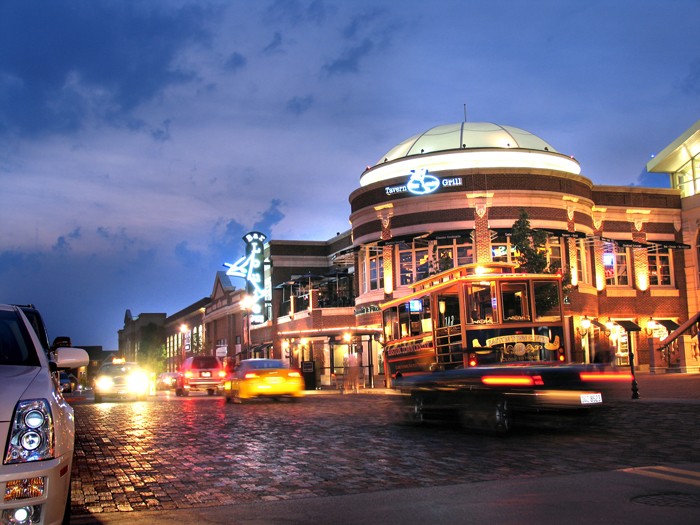 We've divided our state-of-the-art projects into four districts.
First is the residential district, with Linden, one of the city's most challenged neighborhoods, as our pilot program. We will leverage cutting edge transportation technology to enhance human services through trip planning and payment options into a single application. COTA, our bus system, is developing a mobile application that enables people with cognitive disabilities to travel independently.
Second is the commercial district. Easton is one of the biggest job centers in Columbus, just one neighborhood away from Linden. We will work on "first and last mile" transportation solutions such as electric autonomous vehicles to help people make it door-to-door from transit centers to jobs — and vice versa.
Third is the downtown district in which we will introduce real-time freight delivery zone availability technology to improve efficiency. In addition, the city will deploy an enhanced parking permit system and create a new event parking management system. This will allow travelers to plan, reserve and book parking spaces during large events.
Finally, the logistics district. Through the use of truck platooning and oversized vehicle routing, Smart Columbus will improve fuel efficiency, increase safety and improve overall delivery efficiency.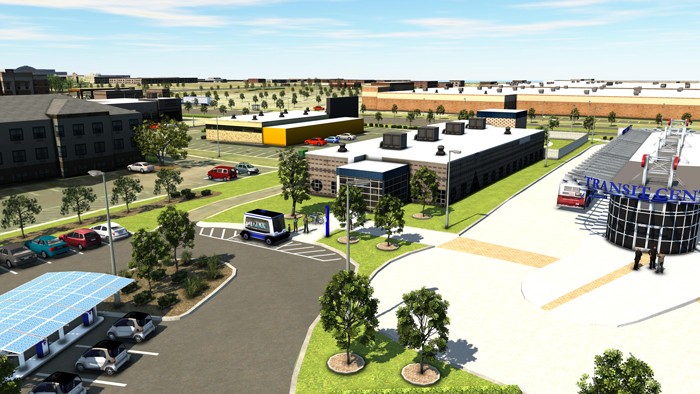 Columbus is also dedicated to creating more environmentally friendly solutions, especially ones that will help reduce greenhouse gasses. To that end, we are committed to adopting electric vehicles for the city's fleet and encouraging consumer adoption through education and the installation of charging facilities.
It is a broad plan with aggressive deadlines. We will finish the planning this year, then start rolling out solutions and evaluations in 2018.
We are required to have completed the work on Smart Columbus by 2020. But I see this as the long-term future for our city. We have partners like the Ohio State University, American Electric Power, Battelle, Honda, and many others on board.
The work we do now will become the model for the nation in the future.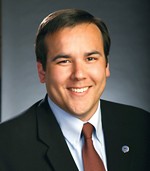 Andrew J. Ginther was elected the 53rd mayor of Columbus on Nov. 3, 2015, succeeding Mayor Michael B. Coleman who was the longest-serving mayor in Columbus history. Mayor Ginther previously served on Columbus City Council from 2007-2015, and served as president of Council from 2011 until assuming the Office of Mayor January 1, 2016. He may be reached at www.columbus.gov.