The City of Santa Monica Advances the One Water Concept
Santa Monica is taking a new approach to water conservation and reuse
By Dean Kubani
The City of Santa Monica is placing the finishing touches on the Clean Beaches Initiative (CBI) Project, an innovative water conservation project that will allow the City to harvest up to 1.6 million gallons of brackish groundwater and stormwater runoff from a bustling downtown for non-potable reuse such as toilet flushing and irrigation. By late 2020, the CBI will be supplemented by several other innovative projects that will also harvest municipal wastewater for treatment and aquifer recharge. These other projects collectively make up the Sustainable Water Infrastructure Project (SWIP), which will generate approximately 1,680 acre-feet a year of new water. The CBI and SWIP will relieve the City's demand for imported water, something that is especially welcome in a region where the annual rainfall average is a scant 12 inches.
Recognizing the need for a sustainable and resilient water portfolio, Santa Monica's City Council in 2014 directed staff to formulate a plan to become independent from imported water by 2020. The City's current sources of potable water supply include 70 percent local groundwater, and 30 percent imported water from Northern California and the Colorado River. Without imported water or other improvements, the City projected a demand gap in 2030 of approximately 2,300 acre-feet.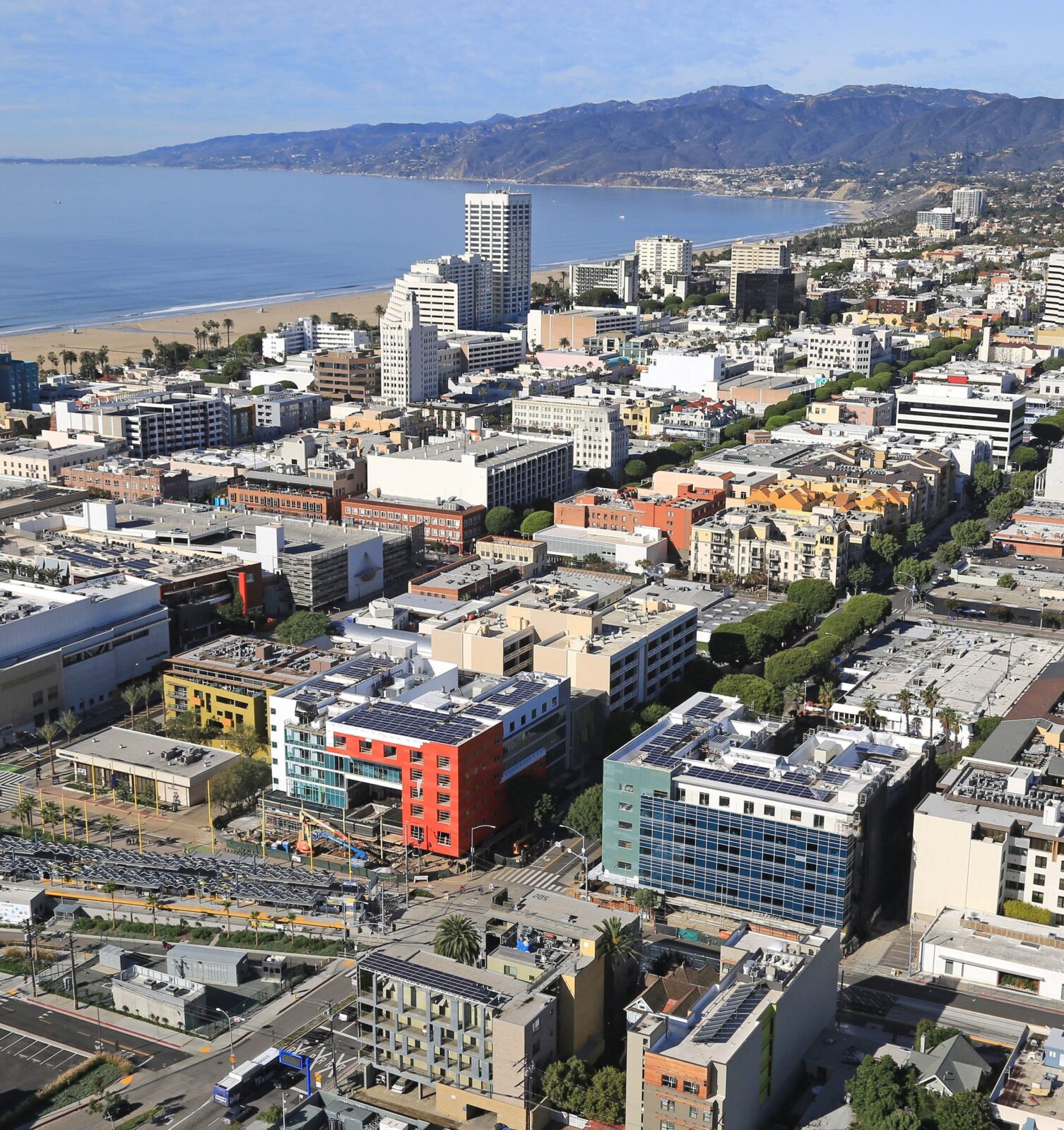 To meet the City Council's objective, the City's Sustainable Water Master Plan relies on both demand reduction and supply enhancement, including adaptive pumping of local groundwater resources, technical upgrades at its reverse osmosis treatment plant to obtain more potable water out of existing supply, conservation, and the collection and enhanced treatment of all available nonconventional resources, such as runoff, brackish groundwater, and municipal wastewater. This "one water" approach, looking for water that has been in the community all along but has been discharged to the ocean and piped to sewage treatment plants, is new to the City's water infrastructure mix.
The SWIP comprises three technical elements designed to operate in concert to conserve groundwater, reduce municipal wastewater transfers to the City of Los Angeles, and improve beach water quality by significantly reducing stormwater discharges to the Santa Monica Bay.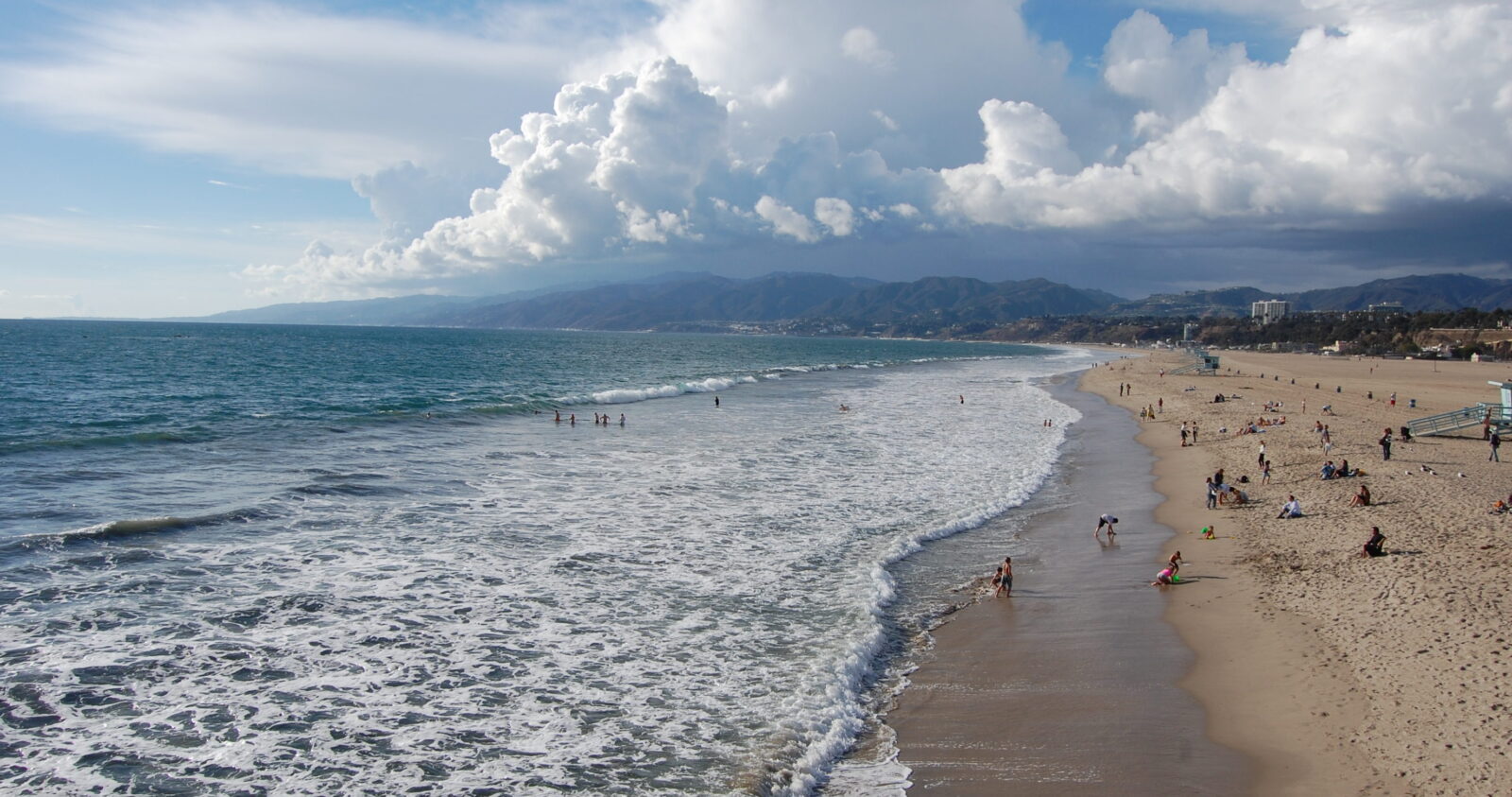 Element 1 provides for a modular reverse osmosis (RO) unit at the City's existing Santa Monica Urban Runoff Recycling Facility (SMURRF) located near the Santa Monica Pier. The SMURRF currently reclaims and recycles urban and low flow stormwater, and urban runoff for non-potable reuse. This water, when not harvested by the SMURRF, is typically released to the near shore waters of the Santa Monica Pier where it affects beach water quality. The RO upgraded SMURRF will also leverage the recently completed CBI Project by treating stormwater and brackish groundwater for reuse.
Element 2 provides for a new, underground Advanced Water Treatment Facility (AWTF) capable of treating up to one million gallons per day of City municipal wastewater, as well as stormwater for immediate non-potable reuse. Advanced treated water from the AWTF will be distributed via the City's existing purple pipe system. When properly permitted, a significant portion of this water will be used for groundwater replenishment via direct recharge. The treatment train at the AWTF will include a membrane bioreactor, a reverse osmosis system, advanced oxidation process and ultraviolet disinfection.
Element 3 provides for the installation of two underground stormwater harvest tanks. One tank (3 MG) will be located beneath Memorial Park, a popular park for youth baseball. The other tank (1.5 MG) will be located beneath a parking lot for the Santa Monica Civic Auditorium, in the City's Civic Center and will be plumbed directly to the AWTF. As the harvested stormwater empties from the Civic Center for treatment at the AWTF, smart technology monitoring devices signal the capacity to the Memorial Park tank. The tanks are connected by a gravity fed line. The AWTF will treat all harvested water and the feed stream will be monitored by smart technology to ensure there are no supply disruptions.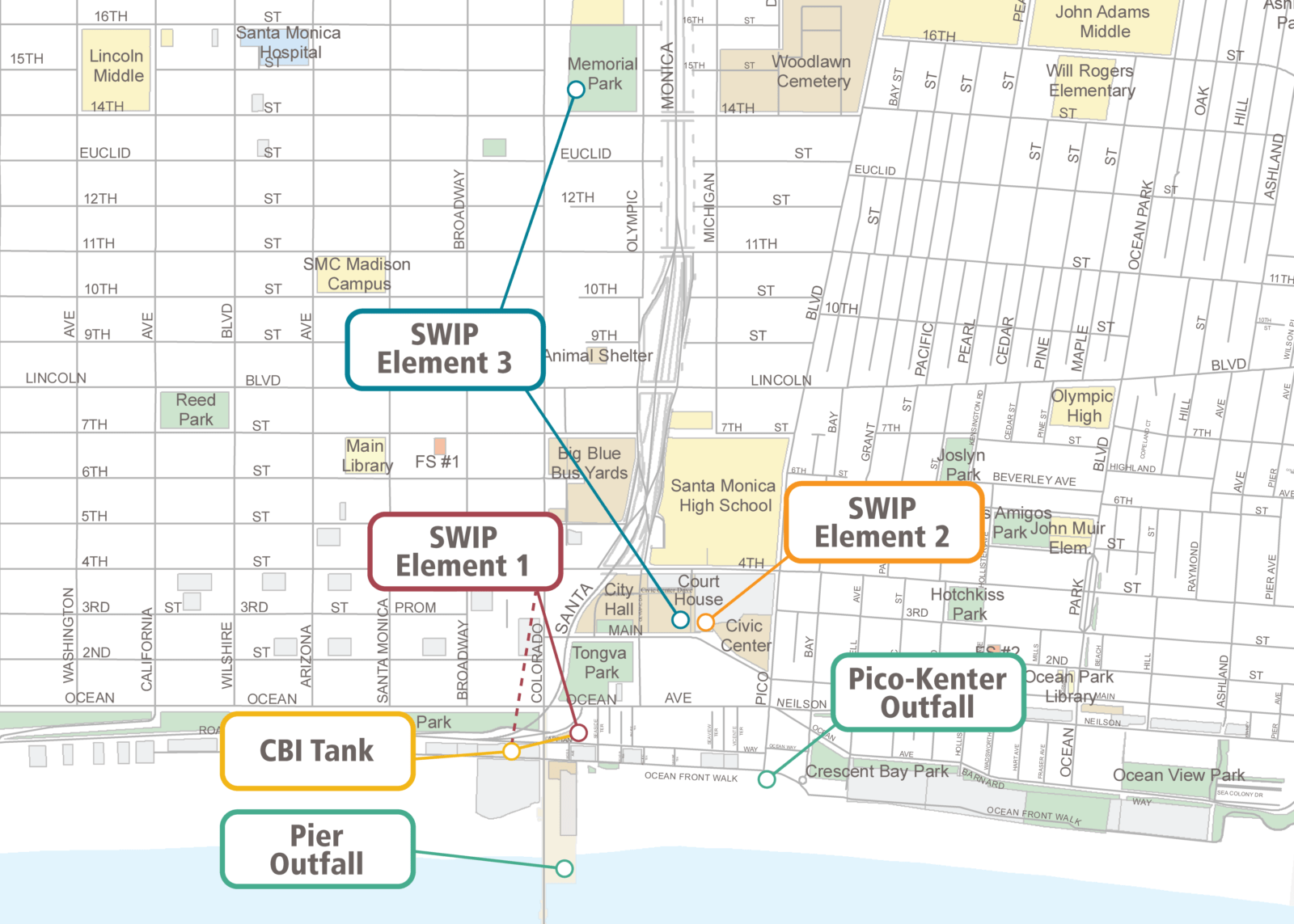 With SWIP, Santa Monica expands its protections of the Bay and girds against further disruptions from climate change and precipitation fluctuations, conditions Californians are compelled to address today.
It will also allow for compliance with the non-point source control requirements to reduce discharge of trash, grease, and other compounds regulated by the Los Angeles Regional Water Quality Control Board. By constructing much of the infrastructure underground, the City will be able to preserve the usefulness and aesthetics of the project surface areas. All of the SWIP elements will be linked by smart technology controlled by System Control and Data Acquisition.
Funding sources for the SWIP and CBI projects include approximately $57 million in low-interest financing from the State Water Resources Control Board (SWRCB) Clean Water State Revolving Fund, grants from the SWRCB Clean Beaches Initiative Grant Program­, and various City stormwater and wastewater funds.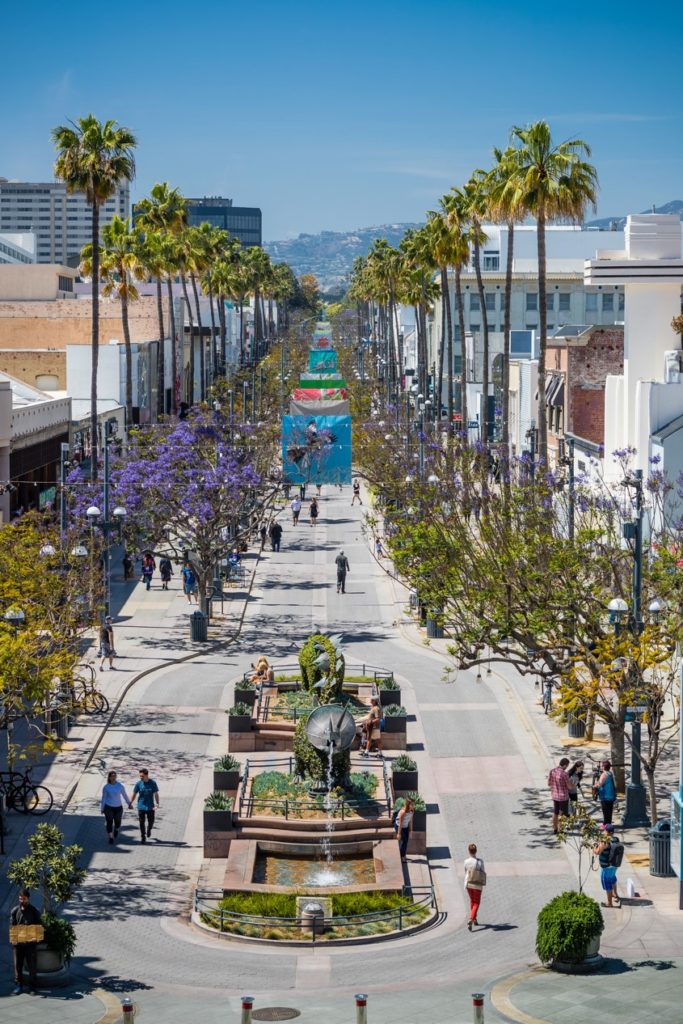 For more information, visit smgov.net/cleanbeaches
Credit: City of Santa Monica's Information Services Department.