City of Orlando Leads By Example Through Sustainable Investments
Orlando makes sustainability its first priority; the success is undeniable
By: Buddy Dyer, Mayor, of the City of Orlando
Orlando has long been known as a hub for entrepreneurship and innovation. Over the last decade, our city, together with our community, has taken this innovative spirit and launched a course to become the most sustainable city in the southeast.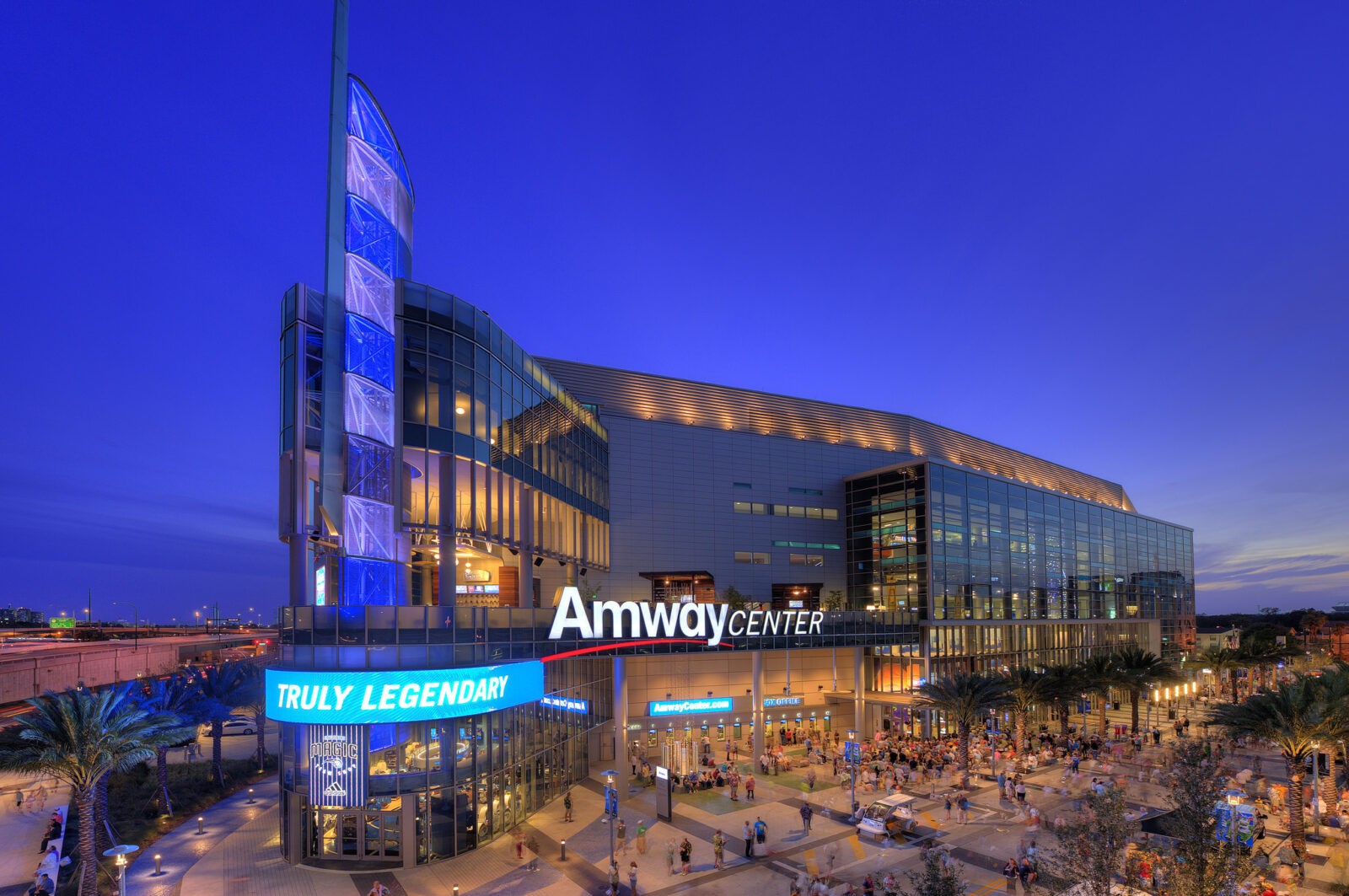 A key part of this initiative has been leading by example. As a government, it was important to us that if we wanted to make sustainability a priority for our residents, we needed to do the same with our municipal operations.
In addition to developing a community plan to accomplish our sustainability goals, we worked together with our employees and partner agencies to develop the Green Works Municipal Operations Sustainability Action Plan.
This plan included 12 goals and more than 100 strategies for achieving more efficient and environmentally-friendly operations, from reducing water consumption in city buildings, to transitioning the city's fleet to alternative fuel vehicles, and slashing greenhouse gas emissions across municipal operations.
Progress Highlights
With goals to reduce the energy consumption of city-owned facilities by half, obtain 100 percent of municipal energy from renewable energy sources, and reach carbon neutrality for city operations, all by 2030, the City of Orlando is continuing to explore opportunities across the most carbon-intensive sector of city operations: our buildings.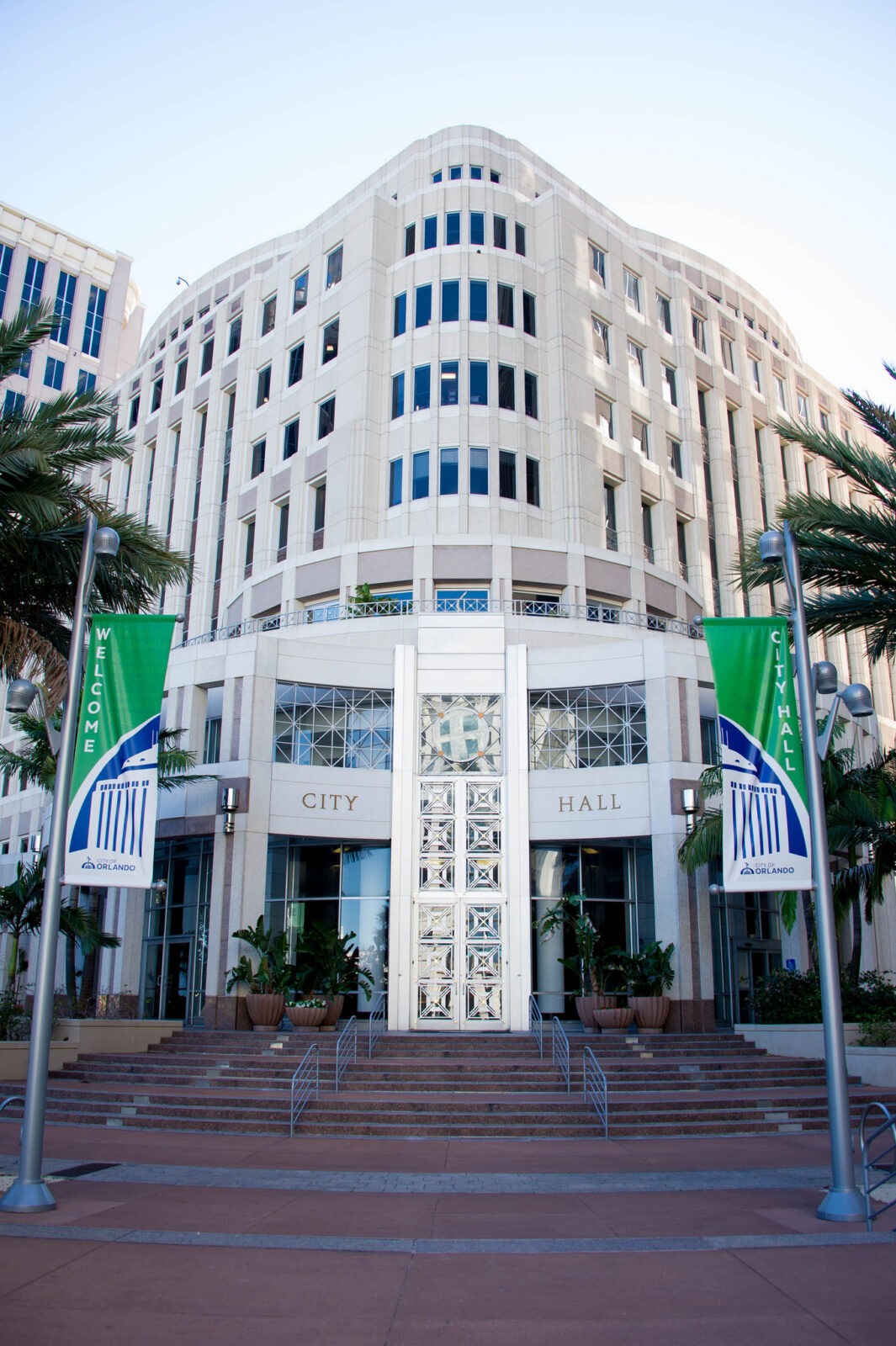 Through the American Recovery and Reinvestment Act grant, the city was able to invest $1.76 million in energy efficiency improvements for 24 city buildings with the highest energy use by upgrading them with building controls, new lighting, and HVAC replacements. Those investments have resulted in 30 percent energy savings across our energy portfolio since 2010 and helped us avoid having to spend nearly $1.1 million in energy costs.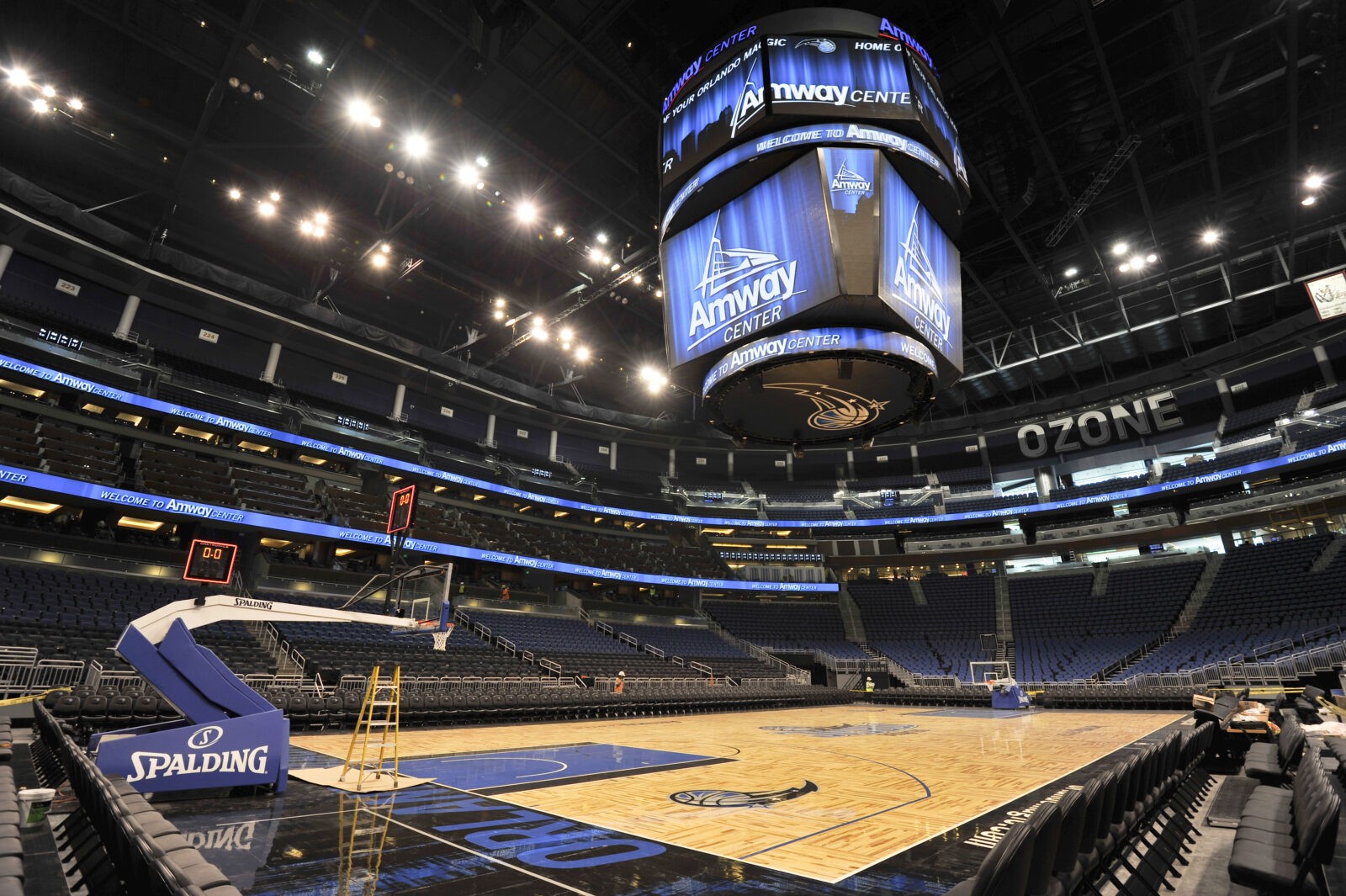 Additionally, our administration was able to see how these investments not only helped our government save energy and protect our environment, but also how these helped lower operating costs and save taxpayer dollars that would have been spent on rising utility costs.
This led to the establishment of a revolving energy fund. This dedicated fund allows our administration to appropriate funds here to be used specifically for City energy efficiency upgrades. The savings from those upgrades are used to pay off the initial investment and savings can be reallocated to fund additional energy efficiency improvements in other City-owned buildings or for future sustainable building improvements.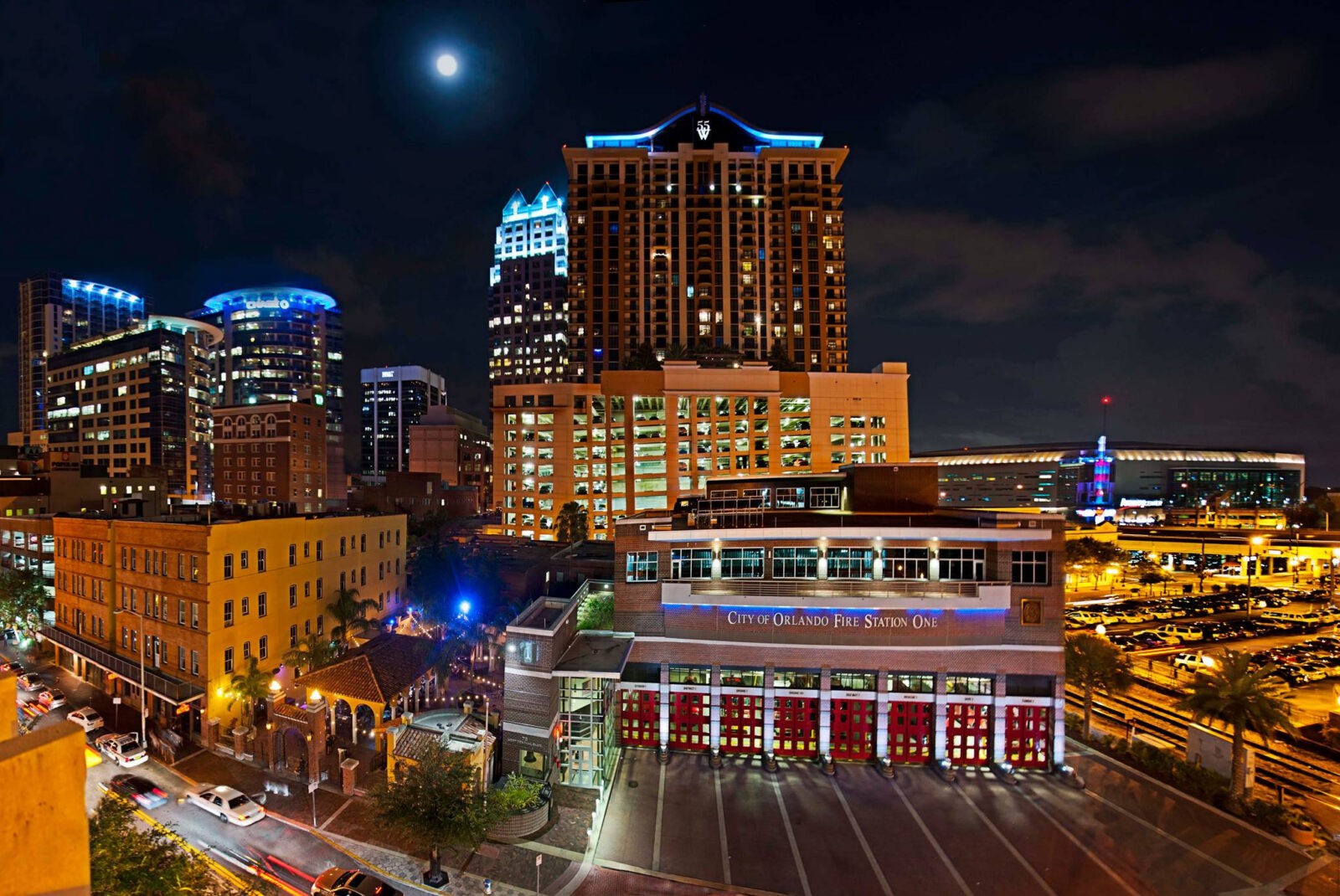 In addition to the establishment of this fund, we also launched another phase of energy and efficiency upgrade projects. This municipal energy efficiency effort is utilizing a $17.5 million bond to modernize and retrofit more than 55 city buildings including City Hall, the Amway Center, our three wastewater treatment plants, and all of our fire stations and community centers. At completion, this project will save the city up to $2.5 million per year in energy costs; the savings we have incurred have allowed us to provide funding towards other projects – including, most recently, the construction of our new LEED-certified police headquarters.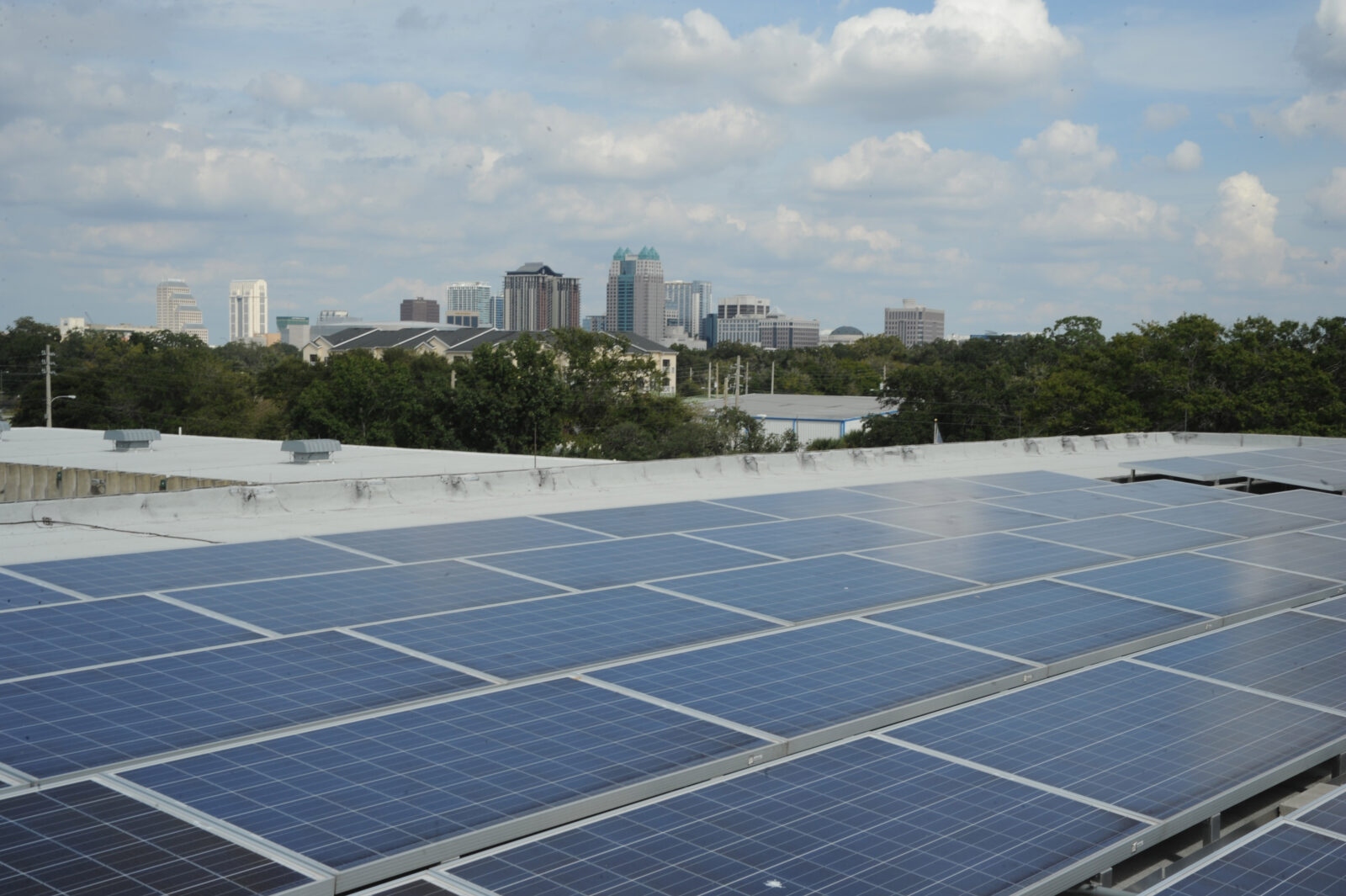 The city is also expanding renewable energy across our municipal operations, including the use of a 420 KW rooftop solar array at the city's Fleet & Facilities headquarters, a 12 KW solar array at Orlando's downtown Lake Eola Park, and a 114 KW on the rooftop of our Inspection Services facility. The latter project helped this become the first net-zero building in the city, meaning it produces enough energy to offset the energy used. Another piece of our renewable energy pie is our recent purchase of 5.2 MW of solar energy from the Orlando Utilities Commission (OUC) Community Solar Farm. Through this, we are able to offset energy use at Orlando City Hall, our Orlando Police headquarters and all 17 of our fire stations. Just this past October, we hit a benchmark of meeting 10 percent of our total municipal energy demand through the use of solar energy.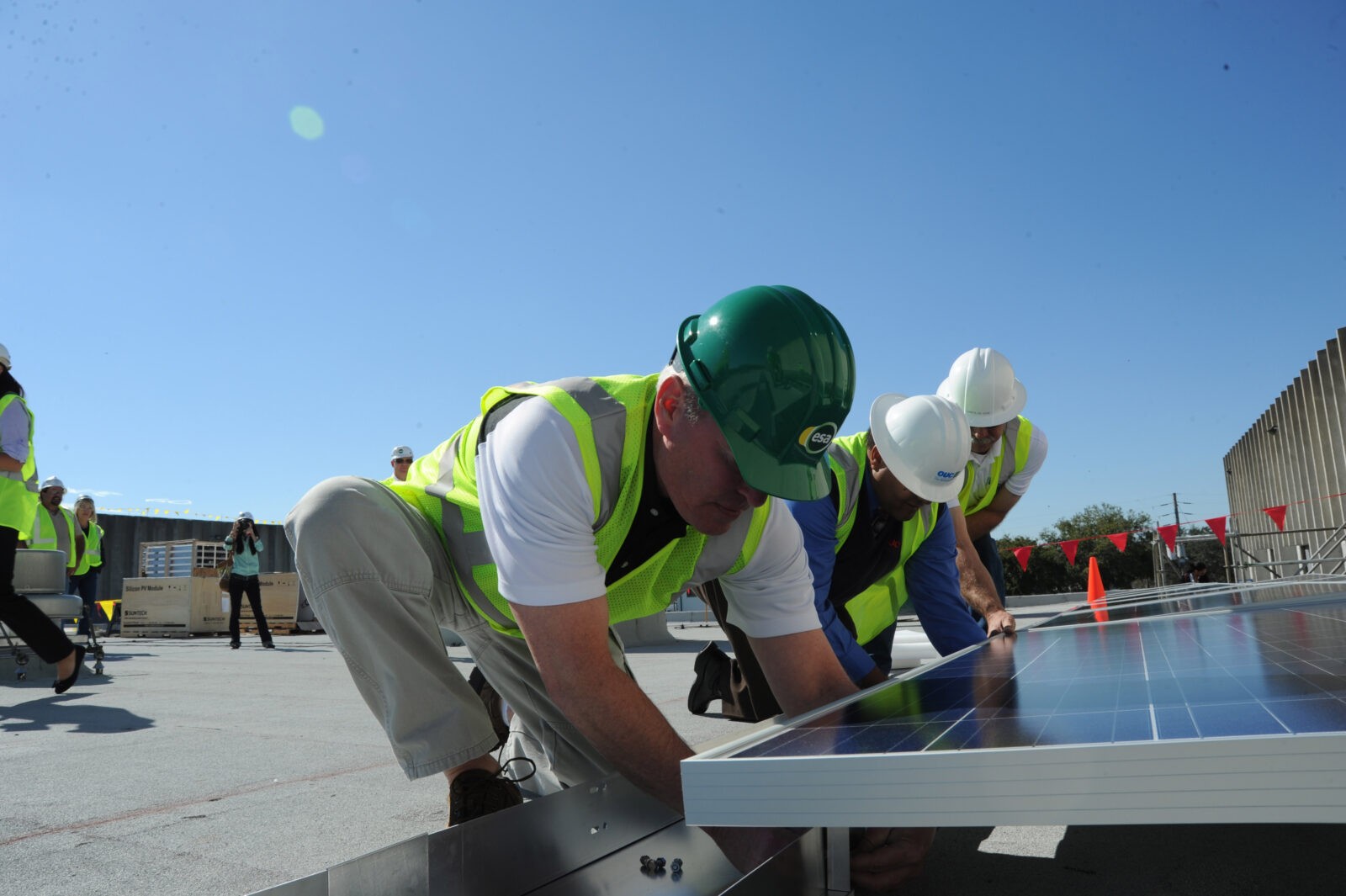 In 2017, in recognition of these efforts, Orlando was named the most energy-improved city and ranked 20th for its energy efficiency policies and programs by the American Council for an Energy Efficient Economy City Scorecard, and has been designated as a 'Gold' status city by the U.S. Department of Energy's SolSmart program for our work in reducing the financial and technical barriers to accelerating solar energy in Orlando.
In addition to transforming our buildings, we are also making significant investments to improve our transportation sector.
The City has joined with the Energy Secure Cities Coalition, and through this partnership, we have made a commitment to transition 100 percent of the city's 2,400 on-road fleet vehicles to alternative fuels by 2030. Since 2013, the city has been making strides toward this goal, including deploying an all-electric city motor pool, electric police motorcycles, and converting more than 60 solid waste trucks to compressed natural gas and hydraulic hybrid vehicles.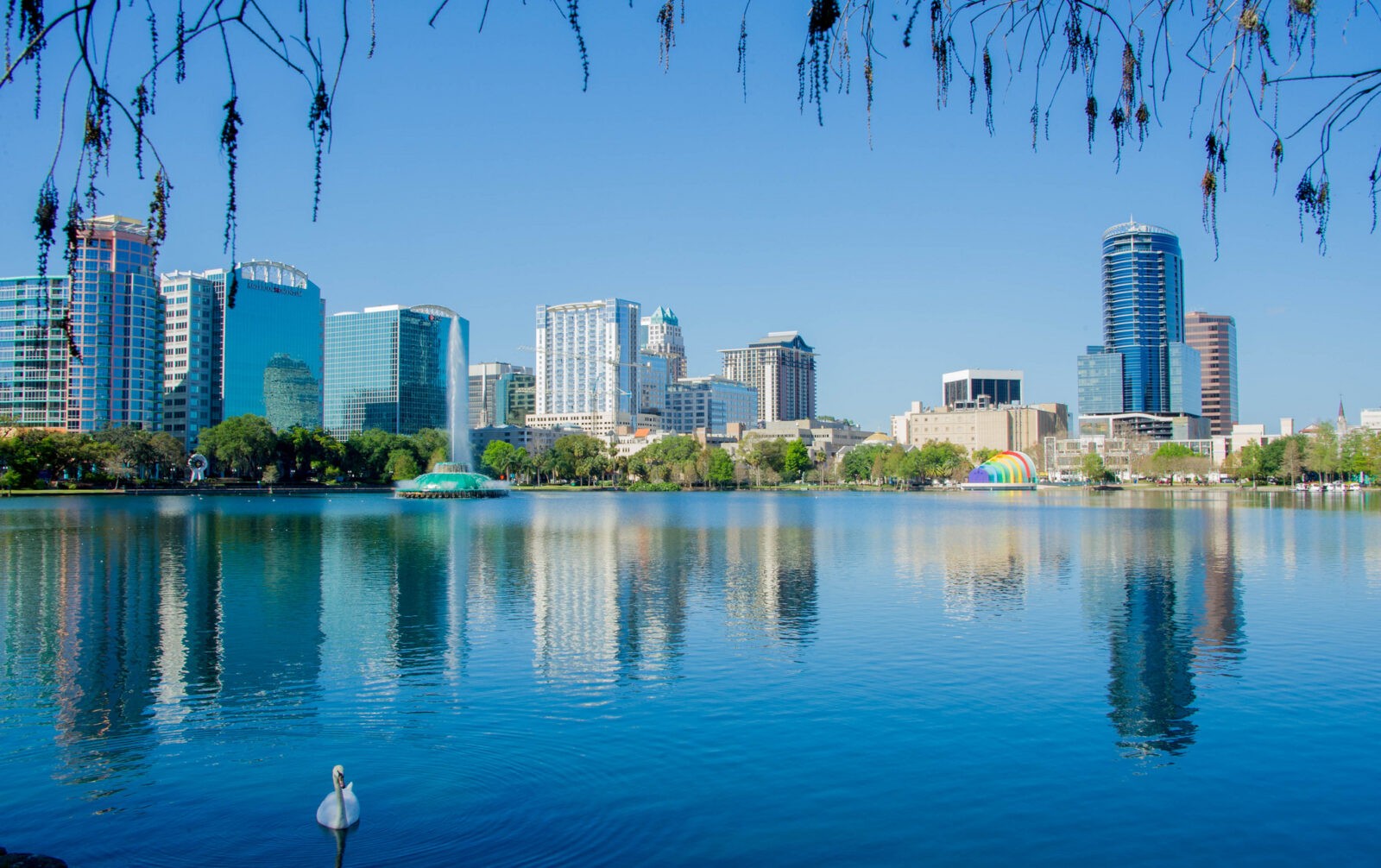 To date, the city has successfully launched and expanded Orlando's commuter train service SunRail. We are now home to more than 360 miles of urban trails, signed routes, and lanes created specifically for biking. We have installed 1,100 miles of sidewalks to connect more pedestrians. We are also working with our regional transit authority, LYNX, to transition their bus fleet to alternative fuels, and we are exploring the use of electric buses in our bus rapid transit system, LYMMO.
Looking Forward
There is still much work to do and we already have many new and exciting projects on the horizon. With each new opportunity, innovative solutions come further into focus. With each stride, the City of Orlando is one step closer to surpassing our goal of being the most sustainable city in the southeast and becoming the most sustainable city in the nation.
Buddy Dyer became Orlando's Mayor on February 26, 2003. Prior to being Mayor, he served for a decade in the Florida Senate and was elected to the position of Democratic Senate Leader for three of those years. Before he chose to serve in public office, Mayor Dyer worked as an environmental engineer. He can be reached at www.orlando.gov