Changing Times for the Construction Industry
Although the supply chain is unstable, funding has expanded.
By Mary Scott Nabers 
What a difference a short period of time can make.
In 2020, the global pandemic was as unfamiliar as it was devastating. Construction projects throughout the country were put on hold as workers were forced to stay home. Shipping became unstable, shortages emerged and funding was hard to find.
As conditions are stabilizing, the construction industry is bracing for extremely high demand – likely at a pace not seen in decades. But, demand will be tempered by the pandemic's ravages. Shipping is even more unstable, the nation's supply chain has been damaged and shortages are worsening. Funding, however, has become much more abundant. Billions are available for construction projects, and if Congress passes the infrastructure bill, billions more will be available.
We find ourselves at a unique vantage point. We can reflect on the chaos of 2020, analyze progress made in 2021 and benefit from a clearer blueprint of what's ahead in 2022. Although there will be high demand for various types of construction projects in 2022, funding trends have shifted. Government budgets are allocating resources to construction projects at many levels, but the federal government is directing historic amounts of funding for specific types of construction projects.
The greatest number of resources will be linked to weather-related disaster resiliency, renewable energy, transportation, water, power, broadband, health care, education, housing and sustainability. Without doubt, America is rebounding from COVID-19 and demand for construction will drive the country's economic recovery, job creation, infrastructure reform and sustainability of the planet and our way of life in the future.
"We find ourselves at a unique vantage point. We can reflect on the chaos of 2020, analyze progress made in 2021, and benefit from a clearer blueprint of what's ahead in 2022."
Just recently, the Federal Emergency Management Agency (FEMA) announced a wave of grants to help fund safeguards against the type of weather-related destruction experienced in 2020. This funding is available for construction projects related to hazard mitigation. Two FEMA programs – Flood Mitigation Assistance (FMA) and Building Resilient Infrastructure and Communities (BRIC) – will provide large allocations for construction projects with $160 million coming from FMA and $1 billion from BRIC. The revenue is available now to states and local governments for head-on mitigation projects.
Resources for new transportation are available, but there will be more soon. The anticipated American Infrastructure Act will expand infrastructure funding to include renewable energy, water, housing, education, broadband, power, and projects that contribute to sustainability.
New mandates for public leaders to remove lead water system pipes will create a flurry of new projects. Funding is available through the Drinking Water and Wastewater Infrastructure Act of 2021. The lead pipe mandate specifically directed the removal of lead from potentially tainted school and child care facilities. Imminently, cities will begin replacing lead pipes that deliver drinking water to millions of citizens. 
Massive amounts of financial backing are available for the expansion of broadband in the U.S., with more on the way. The increased funding and surging support for telehealth services are a result of how medical professionals provided services during the pandemic. A federal Broadband Infrastructure Program was created in 2021 with funding of $42 billion for distribution to state governments.
Because of clean air mandates, funding is available for construction projects related to the outdoors. Trails are being enhanced, trees are being planted, new lakes are being constructed and new biking lanes are being added. The governor of Maryland announced $16.8 million would go toward improving 42 specifically identified components of pedestrian and bicycle infrastructure. Approaching the issue with a longer-term view, the city of Madison, Wisconsin, announced it would fund a multi-year Bikeways Program with a minimum annual appropriation of $650,000.
Microgrids, district energy systems, solar plants and wind farms will receive funding for construction projects. America's power grids are of high concern, so the federal government is eager to provide support to these projects.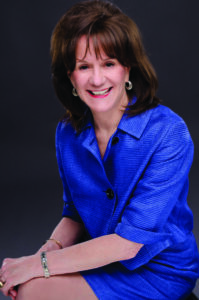 Construction firms also will be in high demand for delivering educational facilities and new homes. Cities are especially interested in improving their low-income housing options, and they are seeking assistance from private sector partners who can help them develop multiple types of shelters for homeless populations. Funding for these projects is available from both federal programs as well as local community-supported bond elections.
Mary Scott Nabers is president and CEO of Strategic Partnerships Inc., a business development company specializing in government contracting and procurement consulting throughout the U.S. She can be reached at mnabers@spartnerships.com.