Cash Flow to Keep the Water Flowing
EPA invites communities to apply for innovative, flexible water infrastructure financing.
By Andrew Sawyers
In communities across the nation, drinking water, wastewater and stormwater management systems provide essential public health and environmental protection while underpinning economic growth. As water infrastructure ages and new challenges emerge, rehabilitating or upgrading these essential systems can pose significant financial challenges to local communities. I've seen firsthand how EPA's Water Infrastructure Finance and Innovation Act (WIFIA) loan program has become one of the most effective financing tools for investing in our nation's water infrastructure. One key to success is continuous improvement to better meet the needs of communities. I am very excited to see how this year's WIFIA priorities and program updates usher in another cohort of WIFIA projects to benefit communities across the country.
EPA closed its first WIFIA loan in 2018 and since then has closed 50 loans that are providing over $9 billion to support more than $20 billion in water infrastructure while creating over 49,000 jobs and saving communities over $4 billion. WIFIA loans provide innovative and flexible financing that can support a wide range of projects in both large and small communities. Through WIFIA, eligible public and private borrowers can finance a wide variety of water infrastructure projects, including replacing lead pipes and service lines, upgrading and modernizing drinking water, wastewater, and stormwater systems, tackling new contaminants in drinking water, supporting clean water infrastructure across rural America and increasing water system resiliency. With 80 additional loans totaling almost $12 billion in the pipeline and $6.5 billion in financing available this year, the WIFIA program will continue to accelerate investment in vital water infrastructure projects.
Through WIFIA, eligible public and private borrowers can finance a wide variety of water infrastructure projects…"
EPA's WIFIA program recently opened its fifth round of funding, making available approximately $5.5 billion to eligible prospective borrowers, including municipal entities, tribes, corporations, and partnerships and State infrastructure financing authorities. The State infrastructure financing authority WIFIA (SWIFIA) program has an additional approximately $1 billion available exclusively for State infrastructure financing authorities. In selecting projects for funding this round, EPA is prioritizing projects in five areas: Supporting economically distressed communities; protecting water infrastructure that is vulnerable to climate change-related weather events; reducing exposure to lead and addressing emerging contaminants, such as per- and polyfluoroalkyl substances (PFAS); updating aging infrastructure; and implementing new or innovative approaches, including cybersecurity and green infrastructure
In addition to these new priorities, the WIFIA program is offering to finance a larger share of the cost for projects serving small communities with a population of 25,000 or less. For these communities, the WIFIA program is newly offering to finance up to 80 percent of the eligible project costs. By increasing financing to small community borrowers, the WIFIA program intends to make its loans and their benefits more accessible to borrowers of all sizes.
WIFIA loans represent an important tool for communities undertaking significant water infrastructure investment, because they have distinct benefits not readily available from other water infrastructure financing alternatives. The WIFIA program is borrower-focused, with flexible, customized loan terms to stimulate investment while minimizing costs for ratepayers. Interest rates are set at closing based on the Treasury rate and are not impacted by credit rating. The average interest rate for the WIFIA portfolio is 1.66%. Loan terms are up to 35 years after completion of project construction. Repayments can be tailored to match the specific needs of a project and deferred for up to 5 years after completion of project construction. Repayment schedules can include interest-only payment periods. As illustrated by the estimated $4 billion in savings under EPA's 50 closed WIFIA loans, WIFIA saves borrowers money that can benefit customers through continued service improvements from additional infrastructure investment or greater rate stability throughout the life of the loan. 
To be considered for WIFIA or SWIFIA funding, eligible prospective borrowers must submit a letter of interest. The current deadline to submit a letter of interest for SWIFIA loans has now passed; however, the deadline for WIFIA loans is July 23rd, 2021. Once all Letters of Interest are received, EPA will score all eligible projects and invite selected borrowers to submit an application. More information about submitting a Letter of Interest can be found at www.epa.gov/WIFIA. Although WIFIA financing is competitive, last year, over 80% of prospective borrowers who submitted a Letter of Interest were selected. EPA's WIFIA team is always available to meet if you have questions about financing a project or want to learn more about the program. Email wifia@epa.gov to schedule a meeting. I encourage you to consider WIFIA for your water infrastructure project.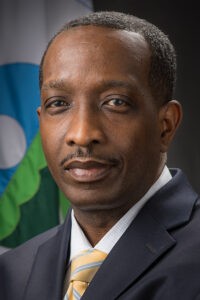 Andrew Sawyers is the Director of the Office of Wastewater Management at the U.S. Environmental Protection Agency.