Building A Better Quality of Life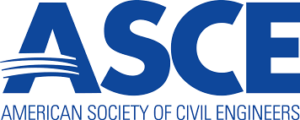 The American society of Civil Engineers (ASCE) has a mission to advance the field of civil engineering, and to protect the public. This is accomplished by advancing the methods and technologies of civil engineers, prioritizing sustainable infrastructure, and advancing the standards for engineers.
Founded in 1852, the ASCE is the oldest engineering society in the United States. The Society provides a space where professionals can come together for educational conferences. The ASCE's dedication to improvement brings a great foundation for strength — for the industry members, the industry, and the engineering field worldwide.
ASCE works to raise awareness of the need to maintain and modernize the nation's infrastructure using sustainable and resilient practices. The Society also advocates for increasing and optimizing investment in infrastructure, and to improve engineering knowledge and competency. It does so by publishing recommendations and reports on progress in infrastructure modernization.
"If we are to move the needle on our nation's aging infrastructure–which sits at a 'D+'–and make it fit for the 21st century, we need to start investing, better and smarter," said ASCE Executive Director Tom Smith.
The ASCE continuously honors Outstanding Civil Engineering Achievements with OCEA award, recognizing the project that best illustrates superior civil engineering skills and represents a significant contribution to civil engineering progress and society. In March 2020, ASCE honored the Bayonne Bridge, which connects Bayonne, New Jersey, with Staten Island, in New York City.
The ASCE is unique because it puts significant emphasis on ethical issues that face the industry and its members. It continues to be more inclusive, combat the lack of gender equality, and provides access to all including younger members and students from all walks of life around the world.
The ASCE President for 2020, Kancheepuram Gunalan, said in his vision statement, "ASCE continues to encourage and provide an effective vehicle for mentorship so we do not leave any one in our profession behind. I had the good fortune of having great mentors who encouraged, supported and guided me both in my professional career and at ASCE. I believe everyone needs someone to help climb the ladder of success."
These inclusive efforts help the ASCE and the industry continue to progress.
To learn more, visit www.asce.org