How Austin Will Create the Future of American Urban Mobility
Austin is one of seven cities chosen as finalists in the U.S. Department of Transportation's
Smart City Challenge to catalyze a transformational change in urban mobility
By Mayor Steve Adler, City of Austin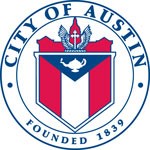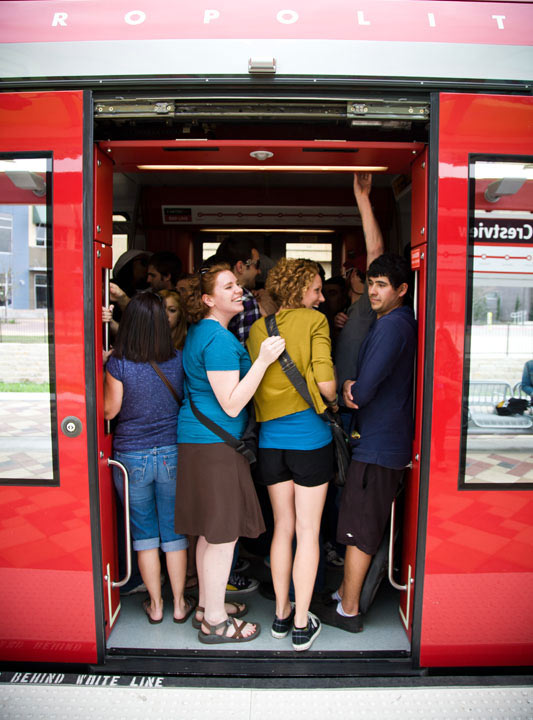 Imagine a working family of four has just bought their first home in South Austin. Gas has recently risen to above $3.50 a gallon, and despite the fact that the couple has a 10-mile commute to their offices downtown, the price of gas is of no concern. They haven't had to pay for gas in over a year. In fact, they no longer have to own their own car.
As they step outside of their house, an electric self-driving car pulls into their driveway at 7:30am, just as they had scheduled the night before on their watches. As they get into the vehicle, they wave goodbye to their two children who are stepping into a self-driving electric school bus. As their car pulls away they each feel their watches vibrate. A vast network of sensors embedded in the roads, streetlights, sidewalks as well as Austin's fleet of electric vehicles has detected significant delays on their route to work. This matters as much to the couple as the price of gas. They know the vehicle they are in has received the same traffic alert and is altering its course to downtown Austin in order to avoid the traffic entirely.
At the same time, a businessman has just stepped out of Bergstrom International Airport into the bright sunshine. He squints to find a self-driving electric bus waiting right in front of his terminal. The bus whisks him away to a transportation hub nearby where a plethora of electric self-driving buses, taxis, vanpools, and electric rental cars are waiting for passengers. The man steps into the first electric vehicle he sees, verbally tells it the name of his hotel, sits back and wonders why every city in America doesn't have public transportation as convenient as Austin's.
This is not the work of a science fiction writer obsessed with public transit—though I'm sure such writers exist. Rather, this is the tangible, convenient, and money-saving future that Austin is making a reality as part of the competition for the U.S. Department of Transportation's Smart City Challenge.
The Smart City Challenge is a $50 million, winner-take-all competition created by the USDOT in order to catalyze a transformational change in urban mobility. Initially, 78 cities applied. In March at South by Southwest, Transportation Secretary Anthony Foxx named seven finalists: Columbus, Denver, Kansas City, Pittsburgh, Portland, Oregon, San Francisco, and Austin, where
I'm Mayor.
We're determined to win this. There is no other community in our great country better positioned than Austin to realize the potential of the Smart City Initiative. But there is also no other city in as great a need of transformational innovation in urban mobility. A huge swath of our community is struggling to pay for housing and transportation—and that's unacceptable. People are living paycheck-to-paycheck in car-dependent households in sprawling areas separated by clogged roads far from jobs and opportunity. Our city is determined to realize a more mobile future—regardless of whether we win the Smart Cities Challenge—because the likely outcome of continuing on our current path is completely unacceptable.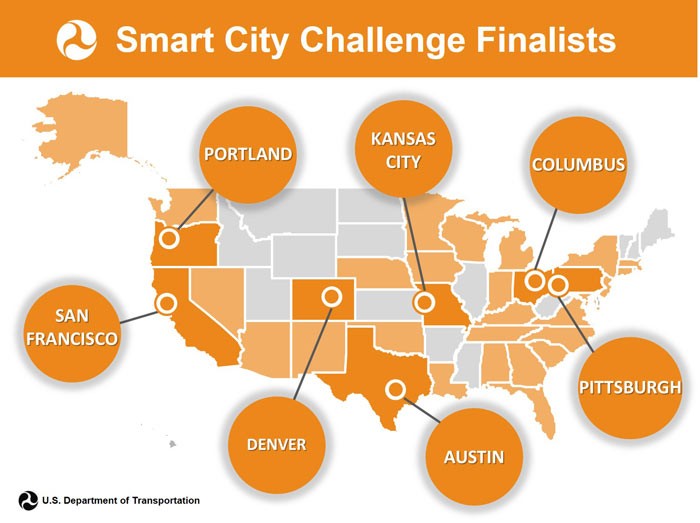 Austin's Smart Cities proposal contains a series of ambitious plans which would transform Austin's transit system into what could be the world's most advanced, cost-effective and convenient in the world. This vision of Austin's future as a smart city is divided into five initiatives:
If implemented, these changes make mobility safer, cheaper, and more effective for everyone—not just in Austin. Austin has the creativity to demonstrate to the entire nation that a U.S. city can be both techno-savvy and deeply inclusive. The fact that the Smart City Challenge has come about at the very time that Austin must rapidly adapt in order to accommodate its rapid growth presents an incredible opportunity for our city to show other cities how it's done.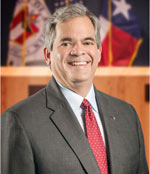 Steve Adler is the 52nd Mayor for the City of Austin since January 6, 2015.
He is also the first mayor to serve under their new 10-ONE council system.
For more information on Austin visit www.austintexas.gov.